Aug. 31, 2019 – Update #1 – NASA Satellites Following Hurricane Dorian On Its Trek Westward
On Friday evening of Aug. 30, Dorian attained Category 4 status on the Saffir-Simpson Hurricane Wind Scale which means the storm is packing 130 – 156 mph (209-251 km/h) winds.  The second change in the storm was the turn it took during the nighttime hours which now has the storm potentially not making direct landfall on Florida but rather Georgia and the Carolinas.  However, it should be noted that this track could change once again.  According to the National Hurricane Center (NHC): "Significant impacts could also occur even if the center of Dorian stays offshore. With the change in the forecast, the risk of strong winds and life-threatening storm surge is increasing along the coasts of Georgia and South Carolina during the middle of next week."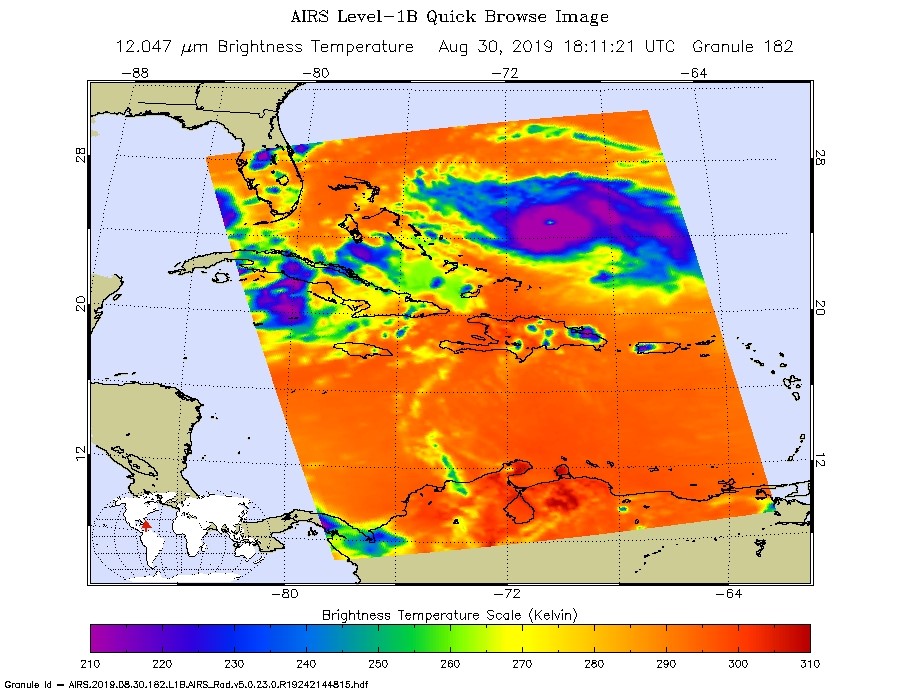 NASA's Aqua satellite was on duty measuring the cloudtop temperatures in the powerful storm on Aug. 30, 2019. These very cold clouds with temperatures as cold or colder than minus 63 degrees Fahrenheit are tightly wound in a large area around the very well defined eye of the storm. Cloud top temperatures that cold indicate strong storms with the potential to generate heavy rainfall.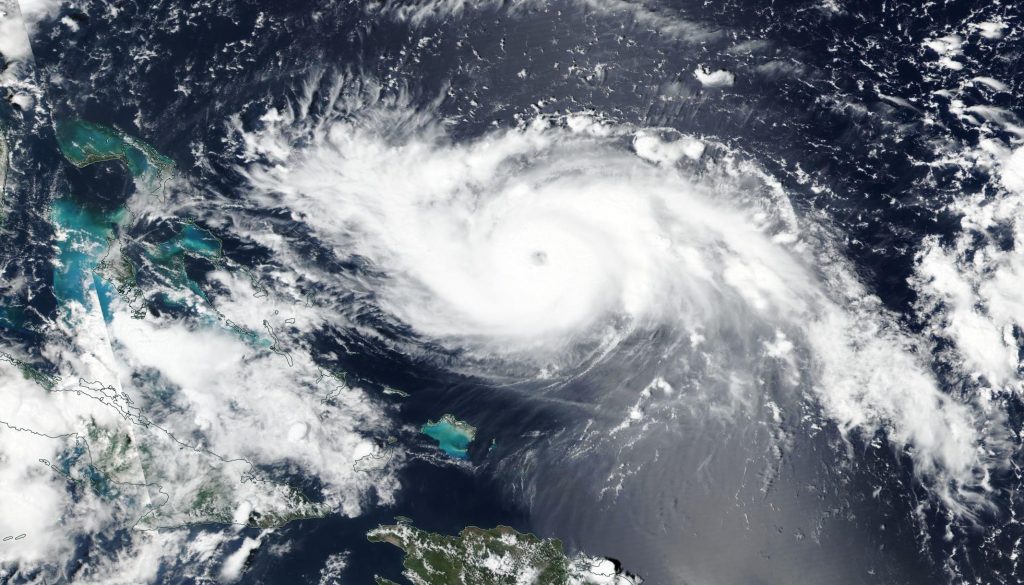 NASA's Earth Observing System Data and Information System (EOSDIS) Worldview application provides the capability to interactively browse over 700 global, full-resolution satellite imagery layers and then download the underlying data. Many of the available imagery layers are updated within three hours of observation, essentially showing the entire Earth as it looks "right now." This natural-color image was collected by NOAA-NASA's Suomi NPP satellite on Aug. 30, 2019.
The NHC's analysis of the storm which was released it 8am on Aug. 31, 2019 has Dorian gaining strength and moving westward.  Its current location is latitude 25.8N and longitude 73.0W which is about 445 miles (713 km) east of West Palm Beach, FL and 280 miles (450 km) east of the northwestern Bahamas. Its maximum sustained winds are 145 mph (230 km/h) which puts it well into Category 4 status. Dorian is moving west at 12 mph. The barometric pressure inside the storm has dropped to 944 mb.
Hurricane-force winds extend outward up to 30 miles (45 km) from the center and tropical-storm-force winds extend outward up to 105 miles (165 km).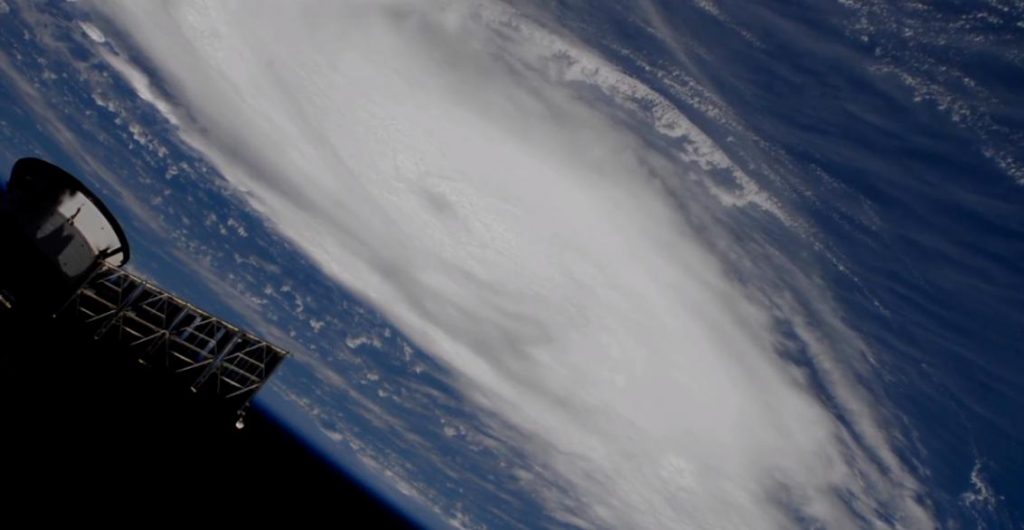 A Hurricane Warning is in effect for…
* Northwestern Bahamas excluding Andros Island
A Hurricane Watch is in effect for…
* Andros Island
Hurricane conditions are expected in the hurricane warning area across the northwestern Bahamas by Sunday, with tropical storm winds beginning tonight.
The NHC will release its next complete advisory at 11am EDT.  For more information on this storm visit:  https://www.nhc.noaa.gov
By Lynn Jenner
NASA's Goddard Space Flight Center