Sep. 18, 2019 – Tropical Storm Lorena Takes Shape in NASA-NOAA Satellite Image
The shape of a tropical cyclone provides forecasters with an idea of its organization and strength, and NASA-NOAA's Suomi NPP satellite provided a visible image of the developing storm to forecasters.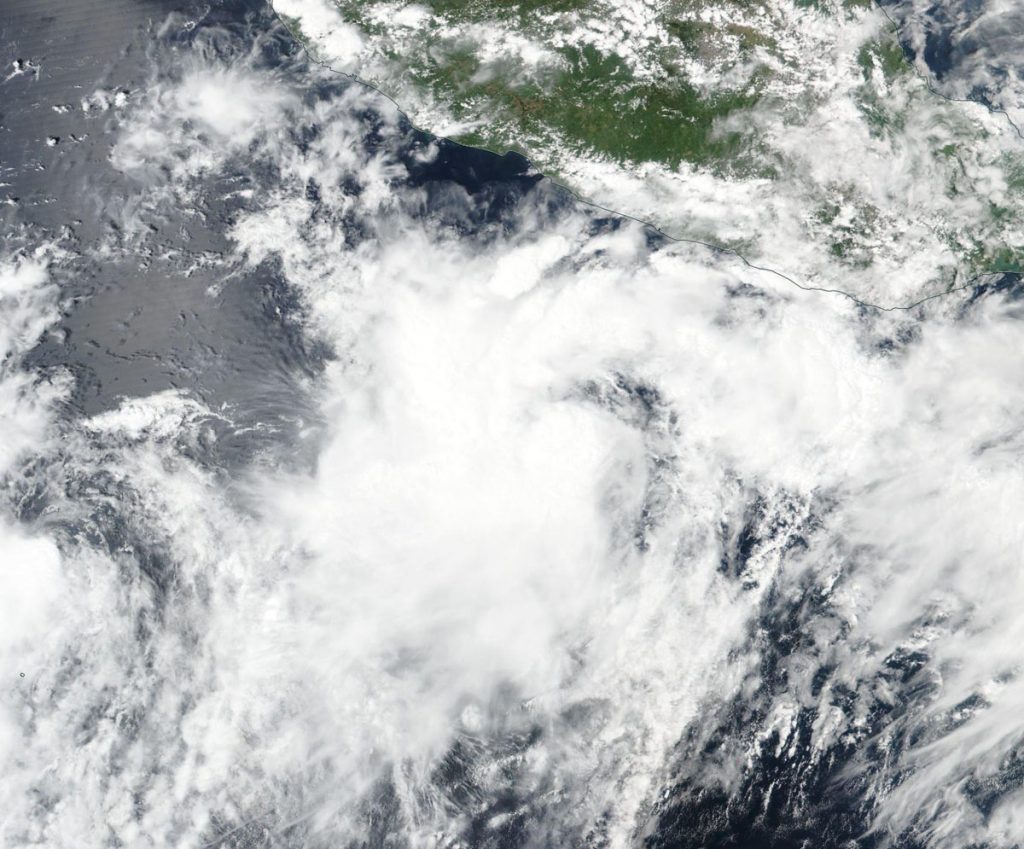 Visible imagery from NASA satellites help forecasters understand if a storm is organizing or weakening. The Visible Infrared Imaging Radiometer Suite (VIIRS) instrument aboard Suomi NPP provided a visible image of Lorena on Sept. 17 that revealed that the storm's cloud pattern had become more organized. Strong thunderstorms were found around the center and a strong band of thunderstorms were seen over the northwestern quadrant of the storm in the VIIRS image.
On Sept. 18, Lorena's cloud pattern continued to improve with the development of a central dense overcast feature, and several bands wrapping around the circulation.
Hurricanes are the most powerful weather event on Earth. NASA's expertise in space and scientific exploration contributes to essential services provided to the American people by other federal agencies, such as hurricane weather forecasting.
Tropical Storm Lorena formed close enough to the western coast of Mexico to trigger warnings on Sept. 18. NOAA's National Hurricane Center or NHC posted a Hurricane Warning from Punta San Telmo to Cabo Corrientes, and a Tropical Storm Warning for Zihuatanejo to Punta San Telmo and for Cabo Corrientes to Punta Mita.
At 2 p.m. EDT (1800 UTC), the center of Tropical Storm Lorena was located near latitude 17.6 degrees north and longitude 104.0 degrees west. Lorena is moving toward the northwest near 13 mph (20 kph). A slower northwestward motion is expected during the next couple of days. Maximum sustained winds have increased to near 70 mph (110 kph) with higher gusts. The estimated minimum central pressure is 993 millibars.
On the NHC forecast track, Lorena is expected to move near or over the southwestern coast of Mexico within the hurricane warning area tonight and Thursday. Additional strengthening is forecast during the next 24 hours, and Lorena is expected to become a hurricane as it nears the coast of southwestern Mexico.
For updated forecasts. visit: www.nhc.noaa.gov