May 21, 2020 – NASA-NOAA Satellite Catches Development of Tropical Storm 27S
NASA-NOAA's Suomi NPP satellite passed over the Southern Indian Ocean and provided forecasters with a visible image of newly formed Tropical Storm 27S.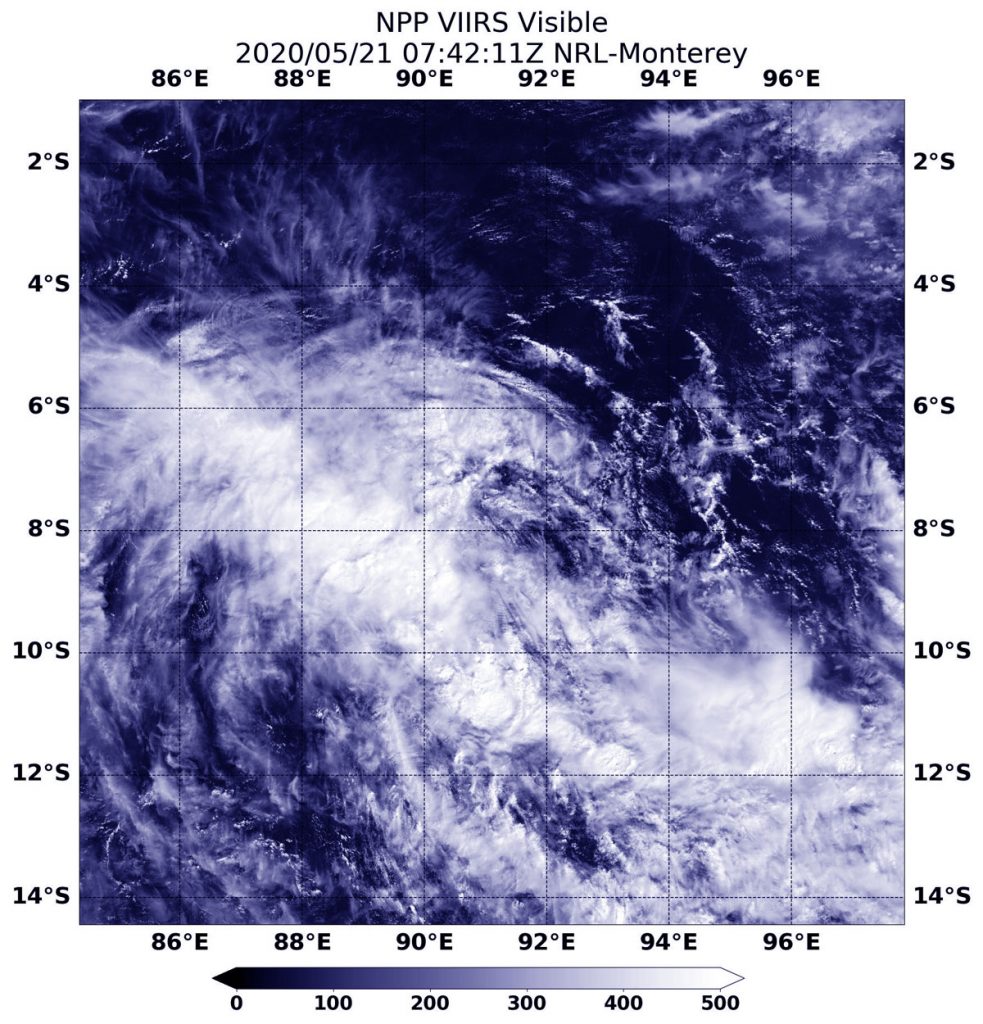 The Visible Infrared Imaging Radiometer Suite (VIIRS) instrument aboard Suomi NPP provided a visible image of Tropical Cyclone 27S that revealed a large, weakly-defined low-level circulation center with flaring thunderstorms building over the western side of the storm.
The Australian Bureau of Meteorology issued a tropical cyclone watch for the Cocos (Keeling) Islands.
At 0900 UTC (5 a.m. EDT) TropicalCyclone 27S was located near latitude 9.1 degrees south and longitude 92.2 degrees east, about 1,489 nautical miles west-northwest of Learmonth, Australia. 27S was moving to the south-southeast and had maximum sustained winds near 35 knots (40 mph/65 kph).
The Joint Typhoon Warning Center (JTWC) expects 27S will move southeast, past the Cocos Islands. The system is forecast to strengthen to 55 knots, and then become extra-tropical before making landfall in southwestern Australia. 27S is forecast to make landfall in Western Australia between Perth and Learmonth, on Sunday, May 24.
Tropical cyclones/hurricanes are the most powerful weather events on Earth. NASA's expertise in space and scientific exploration contributes to essential services provided to the American people by other federal agencies, such as hurricane weather forecasting.
For updated forecasts from the ABM, visit:  http://www.bom.gov.au