Oct. 09, 2020 – GPM Captures Hurricane Delta on Approach to the Gulf Coast
The NASA / JAXA GPM Core Observatory satellite passed over Hurricane Delta Thursday October 8, 2020 at approximately 7:40pm CT (00:40 UTC on 10/9/2020), capturing data on the intensity of precipitation within the storm as it approached the Gulf Coast.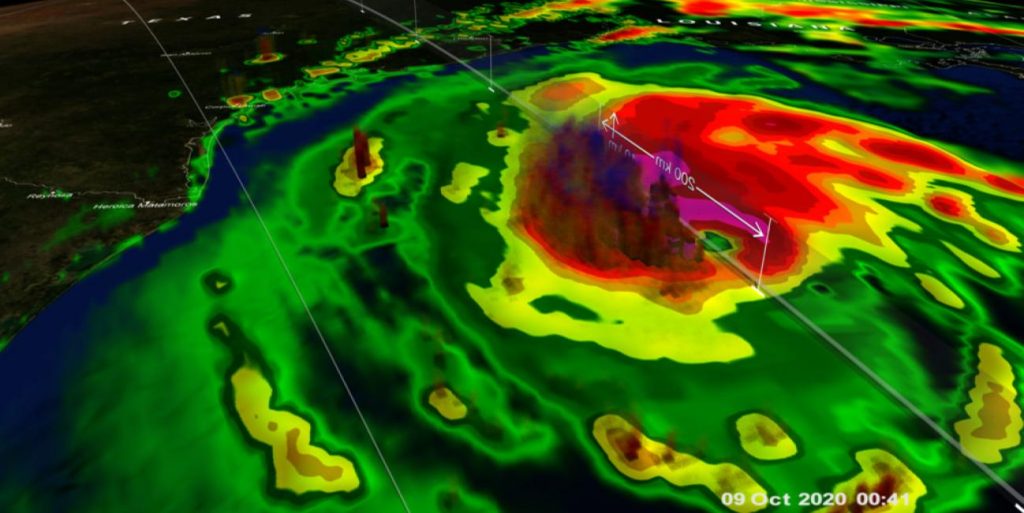 Hurricane Delta is the 25th named Atlantic storm of the 2020 hurricane season. After exhausting a list of prepared names, the World Meteorological Organization turns to the Greek alphabet to name storms. Delta marks the strongest Greek-named storm on record.
Hurricanes typically get a massive boost of energy when they pass over warm waters. Hurricane Delta rapidly intensified from a tropical depression to Category 4 storm in about 30 hours.
By Jacob Reed
NASA Goddard Space Flight Center