By George Hale, IceBridge Science Outreach Coordinator, NASA Goddard Space Flight Center
During each campaign IceBridge's suite of instruments collects a vast amount of data on polar land and sea ice. These data have proven themselves useful with the research community using them in seasonal sea ice forecasts and computer simulations of ice sheets, and to build maps of the bedrock beneath the Greenland and Antarctic ice sheets. But getting IceBridge's data into a place where researchers can use them is a big task.
After the end of a campaign researchers process instrument data and upload it to the National Snow and Ice Data Center (NSIDC) in Boulder, Colorado. NSIDC then archives and publishes the datasets on the web where it is freely available to the public. IceBridge has a significant presence on the NSIDC website with more than 60 available datasets.
Preparing data is a time-intensive process and can take weeks or months to finish, but researchers are required to have their data in to NSIDC within six months of the campaign's end.
The first step to making measurements public – after collecting them of course – is to back up the data. A good deal of this is done in the field. After each flight, instrument operators copy data onto media like external hard drives to be processed later. Following the campaign, instrument teams go through the data to process it and produce different data products suitable for posting.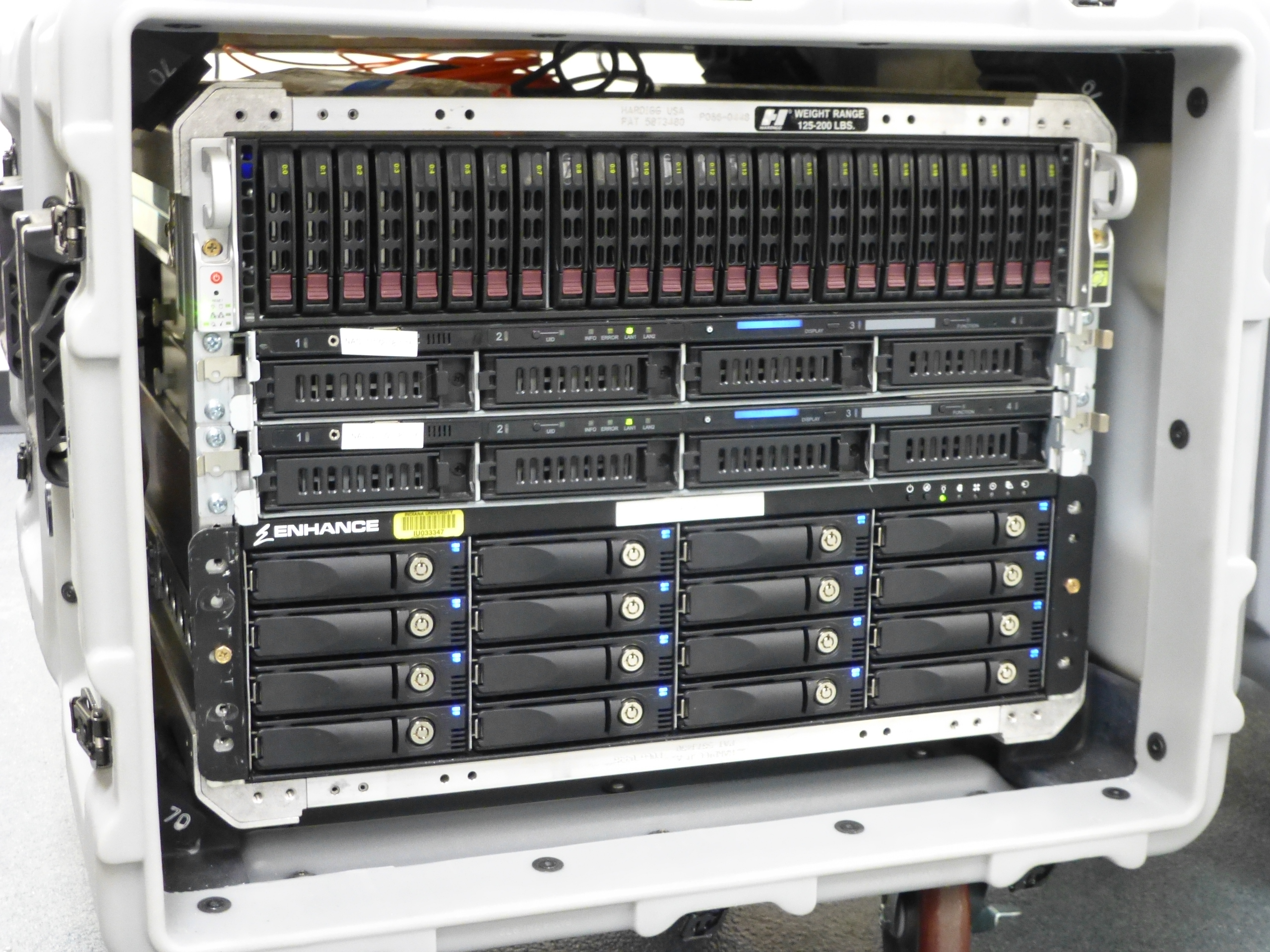 These data products are categorized into different groups depending on how much processing they've undergone, following standards based on NASA's Earth Science Reference Handbook, which was published in 2006. The level of processing for each dataset is noted by a letter L followed by a number (e.g., L0, L1B, L3) ranging from 0 (least processed) to 4 (most processed).
Level 0 – raw instrument data with minimal processing to remove duplicate information, noise and other errors
Level 1B – instrument data with timestamps and geo-referencing information
Level1BX – Level 1B data in a format useable for comparing measurements between different instruments
Level 2 – variables derived from level 1 data
Level 3 –  level 2 variables mapped on a uniform grid
Level 4 –  results from computer models or combination of multiple datasets
As an example, data from the Airborne Topographic Mapper go from distance between the surface and the instrument (L0), to ice elevation (L1B) and elevation, slope and roughness (L2), to surface elevation rate of change (L4).
Once processing is complete instrument teams send the data products to NSIDC, who stores the data on a public website. The NSIDC site contains separate pages for each instrument and data product and maintains a data portal where researchers can select individual IceBridge flights on an interactive map. Product pages contain a description of the dataset and links to documentation and software like file viewers.
For news about newly released IceBridge data products, visit:
http://nsidc.org/data/icebridge/news.html
To see a list of IceBridge data broken down by instrument with descriptions and links, visit: http://nsidc.org/data/icebridge/instr_data_summary.html
To see the IceBridge data portal, visit:
http://nsidc.org/icebridge/portal/