July 3, 2011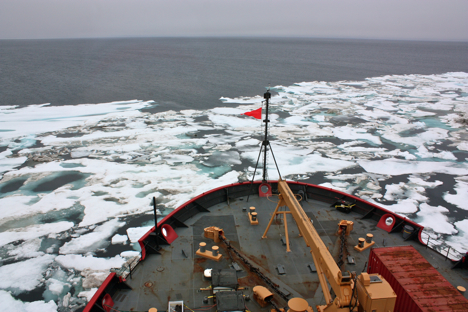 After more than one week heading north in the Chukchi Sea collecting ocean chemistry and optics data, the Healy has reached the ice! So far we have only entered thin deteriorated first-year ice, but should be approaching thicker ice tonight or early tomorrow morning.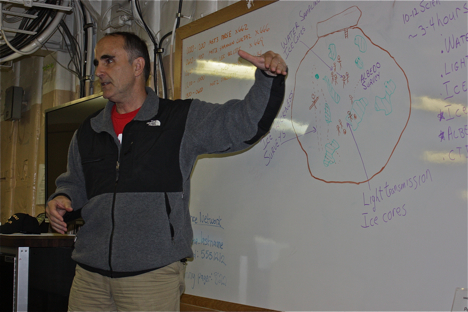 ICESCAPE's co-chief scientist Don Perovich, of Cold Regions Research and Engineering Laboratory, briefs crew and scientists on the science goals of the first ice station, planned for tomorrow.
The arrival was only slightly delayed after the Healy was diverted yesterday morning toward Barrow, Alaska, for the cruise's second search and rescue operation. The operation was called off when a helicopter rescued the stranded party from an ice floe.
Stay tuned for stunning scenes and science stories from atop the Arctic sea ice.
Ship Position at 2011/07/03 18:03:20
Long: 165 8.987 W   Lat: 71 53.215