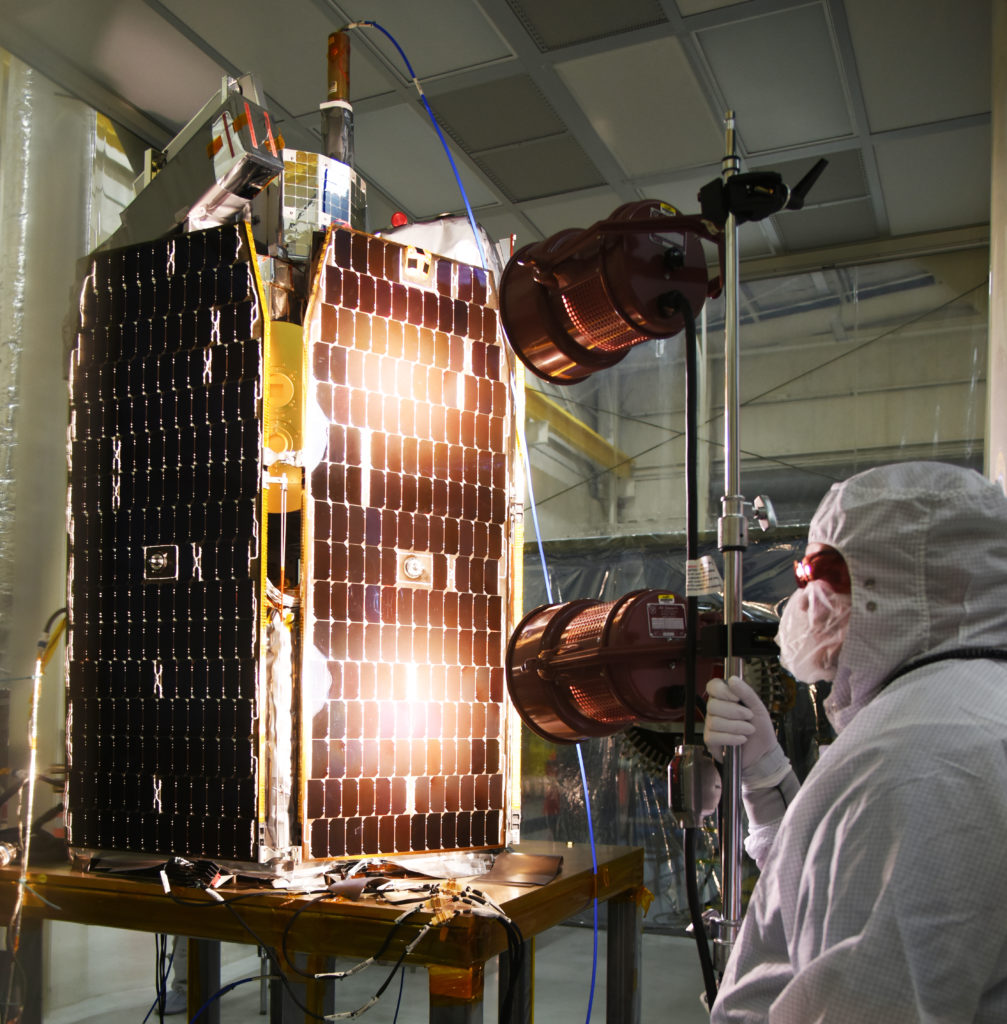 A solar array illumination test is performed on NASA's Ionospheric Connection Explorer, or ICON, satellite in the Building 1555 clean room Friday, May 4, 2018, at Vandenberg Air Force Base in California. The test checks for any imperfections and confirms that the solar arrays are functioning properly.
ICON arrived on May 1, 2018, and preflight processing began after it was offloaded and transported to its current location. The explorer will launch June 15, 2018, from Kwajalein Atoll in the Marshall Islands (June 14 in the continental United States). The satellite will be carried aloft on Orbital ATK's Pegasus XL rocket, attached to the company's L-1011 Stargazer aircraft.
ICON will study the frontier of space — the dynamic zone high in Earth's atmosphere where terrestrial weather from below meets space weather above. The explorer will help determine the physics of Earth's space environment and pave the way for mitigating its effects on technology, communications systems and society.
Photo credit: USAF 30th Space Wing/Daniel Quinajon