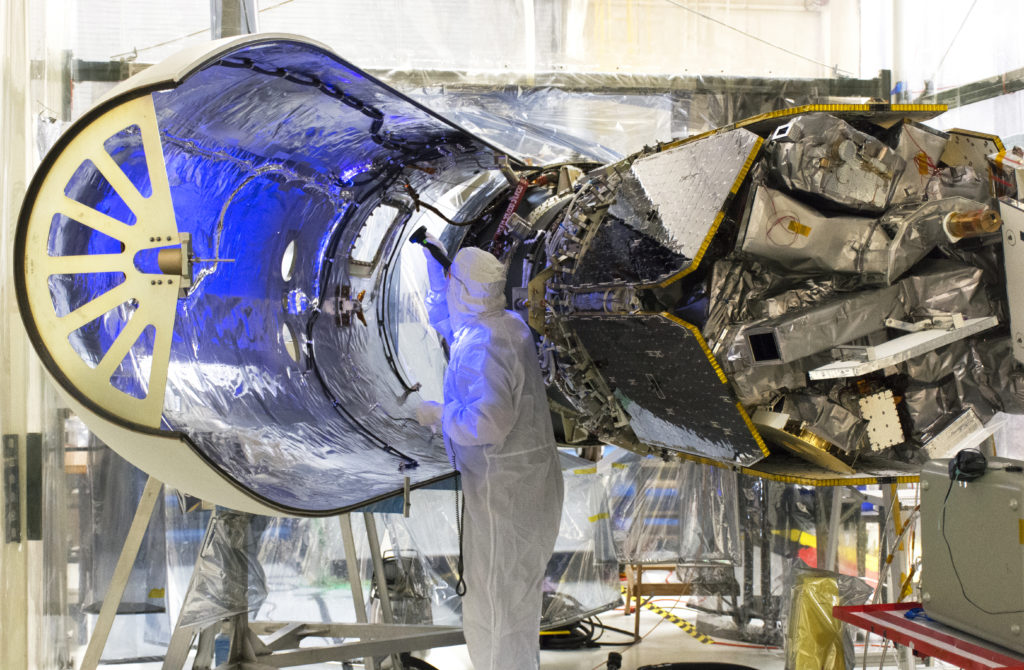 Following a Flight Readiness Review NASA Launch Director Omar Baez and the mission team confirmed the Northrop Grumman Pegasus XL rocket will be ready for its targeted launch date for the agency's Ionospheric Connection Explorer, or ICON, satellite. The spacecraft will be boosted to Earth orbit during a launch window between 10:01 to 10:38 a.m. EDT on June 14, 2018, (2:01 to 2:38 a.m. on June 15 at the launch site, Kwajalein Atoll in the Marshall Islands).
While the ICON satellite and its Pegasus XL rocket are being processed at Vandenberg Air Force Base in California, the combination was attached to Northrop Grumman's L-1011 Star Gazer aircraft and will be ferried to the Reagan Test Site on Kwajalein Atoll.
On launch day the Stargazer aircraft will take off form Kwajalein carrying the Pegasus XL rocket. Five seconds after the rocket is released, its engine will ignite sending ICON to orbit.
ICON is designed to study the frontier of space — the dynamic zone high in Earth's atmosphere where terrestrial weather from below meets space weather above. The explorer will help determine the physics of Earth's space environment and pave the way for mitigating its effects on our technology and communications systems.
Scientists believe ICON will help determine the physics of our space environment and pave the way for mitigating its effects on our technology, communications systems and society.
NASA's Goddard Space Flight Center in Greenbelt, Maryland, manages the Explorer Program for NASA's Science Mission Directorate in Washington. UC Berkeley's Space Sciences Laboratory leads the ICON mission. The ICON spacecraft was built by Northrop Grumman in Dulles, Virginia. NASA's Launch Services Program, based at the agency's Kennedy Space Center in Florida, is responsible for launch service acquisition, integration, analysis and launch management.