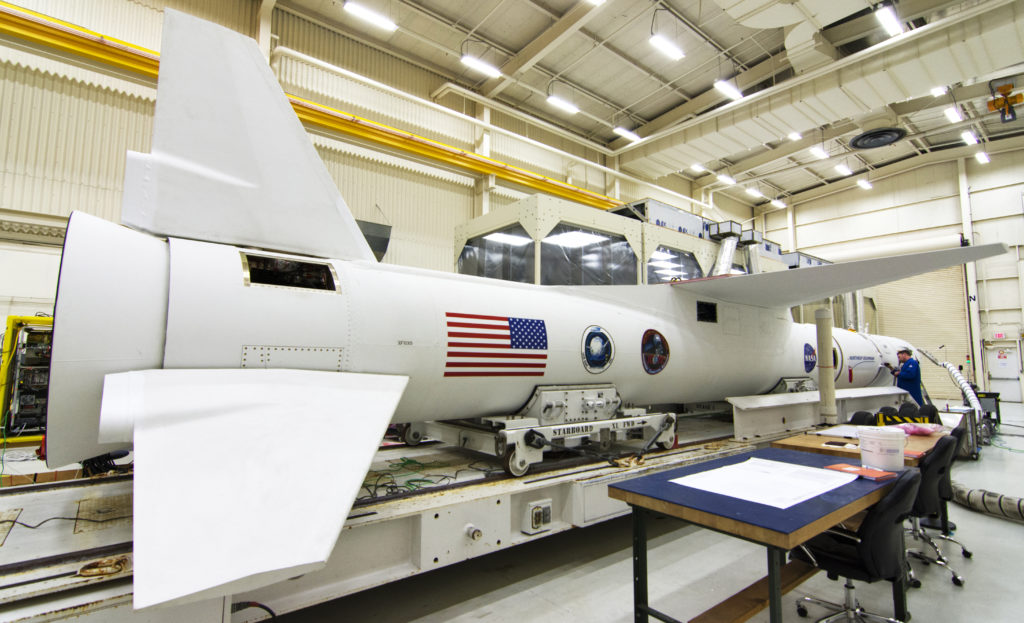 The Northrup Grumman L-1011 Stargazer aircraft arrived Oct. 19, 2018 at the Skid Strip at Cape Canaveral Air Force Station in Florida following a cross-country trip from Vandenberg Air Force Base in California. Attached beneath the Stargazer is the company's Pegasus XL rocket with NASA's Ionospheric Connection Explorer, or ICON, satellite on board.
ICON will study the ionosphere, where terrestrial weather meets space weather. This dynamic zone high in Earth's atmosphere can be a source of great beauty such as the aurora, but can also be disruptive to radio communications and satellites and astronaut health. ICON will help determine the physical processes at play in this "frontier of space," thus paving the way for mitigating their effects on our technology, communications systems and society.
ICON was processed and prepared for its mission at Vandenberg. The satellite is scheduled for its airborne launch aboard the Pegasus XL rocket after takeoff from the Skid Strip during a 90-minute launch window opening at 4:00 a.m. EDT on Oct. 26.