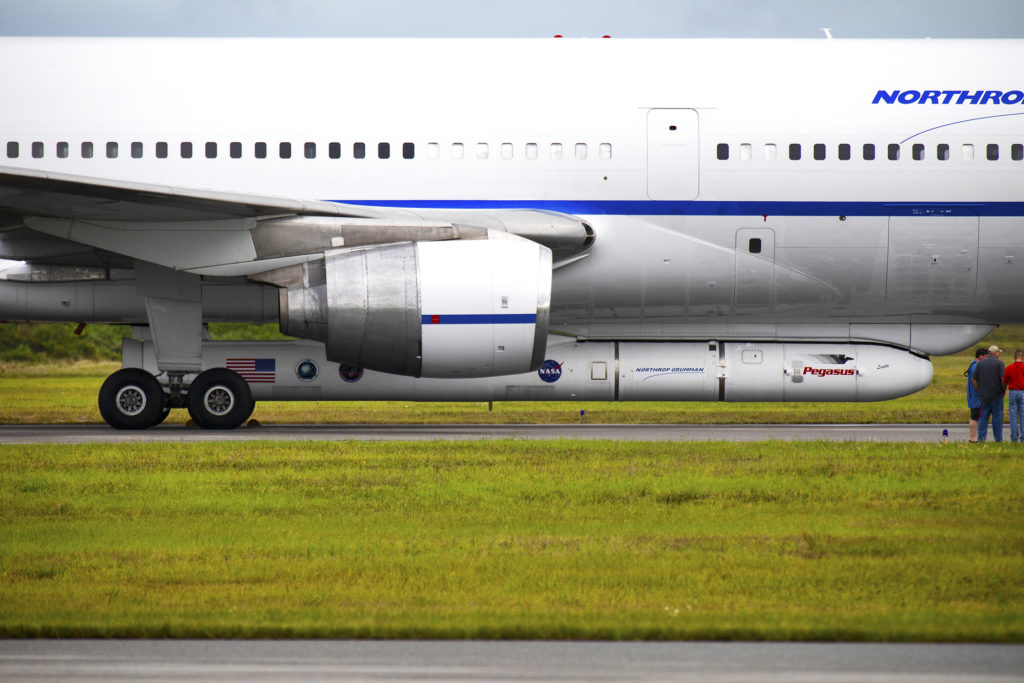 The Northrop Grumman L-1011 Stargazer aircraft is poised to take off from the Skid Strip runway at Cape Canaveral Air Force Station in Florida. It carry a Pegasus XL Rocket with NASA's Ionospheric Connection Explorer, or ICON, satellite. It is designed to study the dynamic zone high in our atmosphere where terrestrial weather from below meets space weather from above.
The 90-minute launch window opens at 3 a.m. EST, with a targeted release at 3:05 a.m. Ignition of the Pegasus XL rocket occurs five seconds after release from the Stargazer.
The official weather forecast calls for a 90 percent chance for favorable conditions for launch. The primary launch weather concerns are cumulous clouds.
Be sure to join us here at 2:30 a.m. EDT to follow this live blog-cast during the last stages of the countdown and early portions of flight.
Beginning at 2:45 a.m. EST, you also may watch the countdown on NASA Television for updates at:
https://www.nasa.gov/nasalive.
Learn more about NASA's ICON mission at: