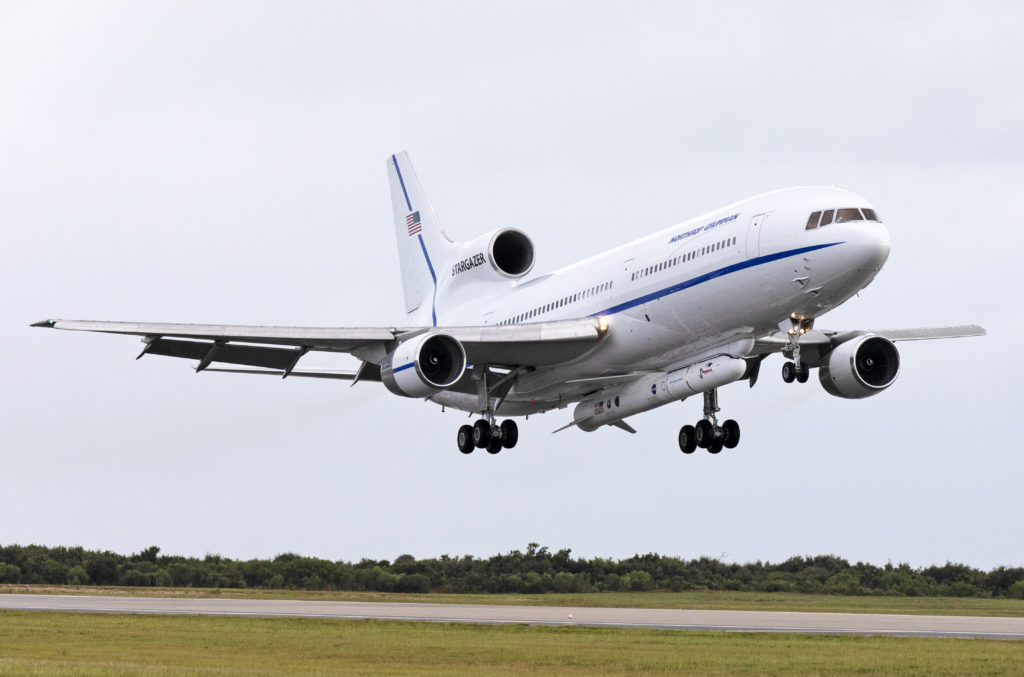 Good morning from NASA's Kennedy Space Center in Florida.
Today we are be following preparations for the launch of a NASA spacecraft taking place over the Atlantic Ocean offshore about 50 miles from Daytona Beach in Florida. The Northrop Grumman L-1011 Stargazer aircraft is already airborne, having taken off from the Cape Canaveral Air Force
Station's Skid Strip runway. It is carrying a Pegasus XL Rocket with NASA's Ionospheric Connection Explorer, or ICON, satellite.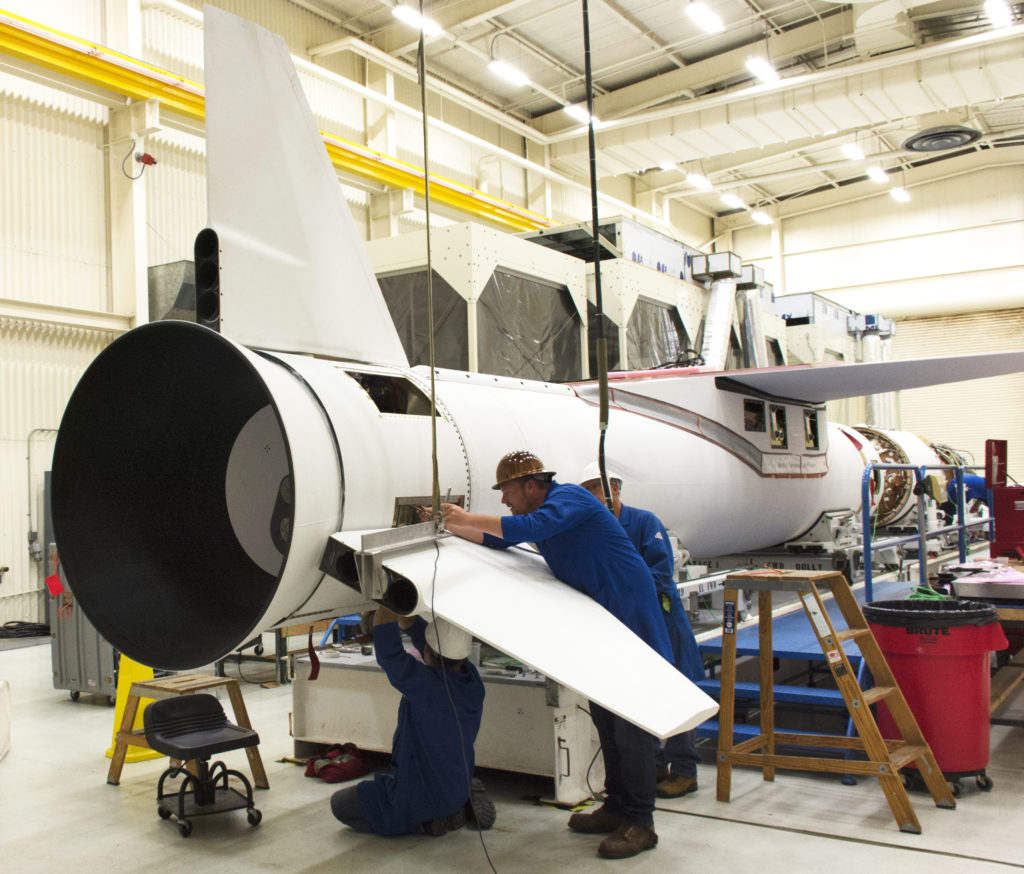 The 90-minute launch window opens at 3 a.m. EST, with a targeted release at 3:05 a.m. EST about 50 miles east of Daytona Beach, Florida. Ignition of the Pegasus XL rocket occurs five seconds after release from the Stargazer.
Launch management and government oversight for the mission is the responsibility of NASA's Launch Services Program here at NASA's Kennedy Space Center.
The official weather forecast calls for a 80 percent chance for favorable conditions for launch. The primary launch weather concerns are cumulous clouds.
This launch blog originates from the NASA News Center here on Florida's Space Coast at the agency's premier multi-user spaceport.
There's more to come, so stay with us.