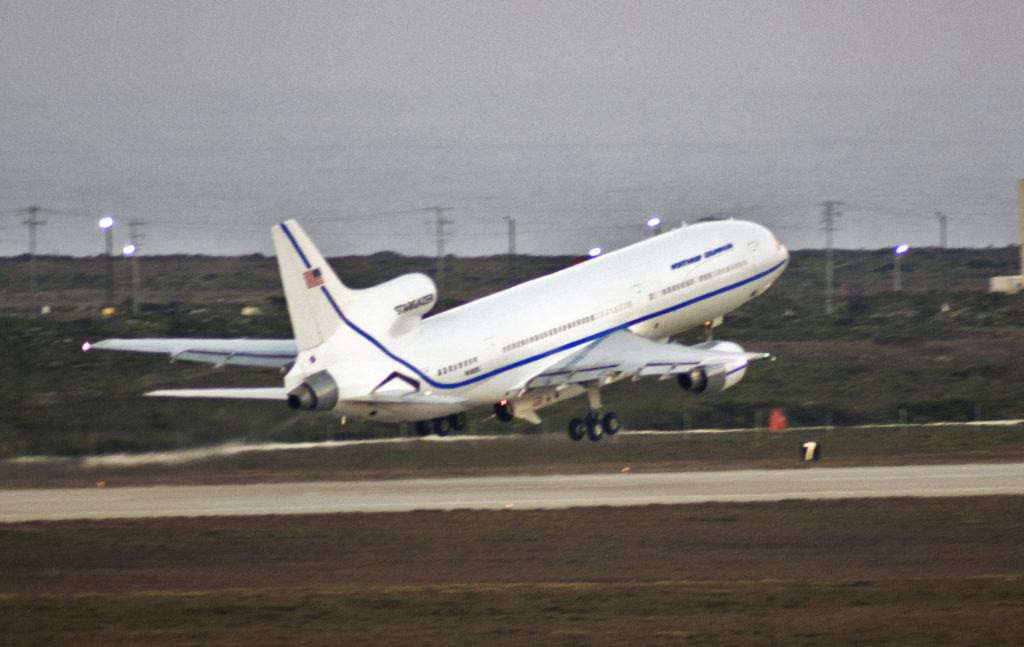 The Northrop Grumman L-1011 Stargazer aircraft carrying a Pegasus XL Rocket with NASA's Ionospheric Connection Explorer, or ICON, satellite is airborne after taking off from the Skid Strip runway at Cape Canaveral Air Force Station in Florida.
Northrop Grumman produces the Pegasus XL, a small expendable rocket that attaches beneath the Stargazer aircraft and is carried to 39,000 feet to be released for launch. It is the only airborne-launched rocket.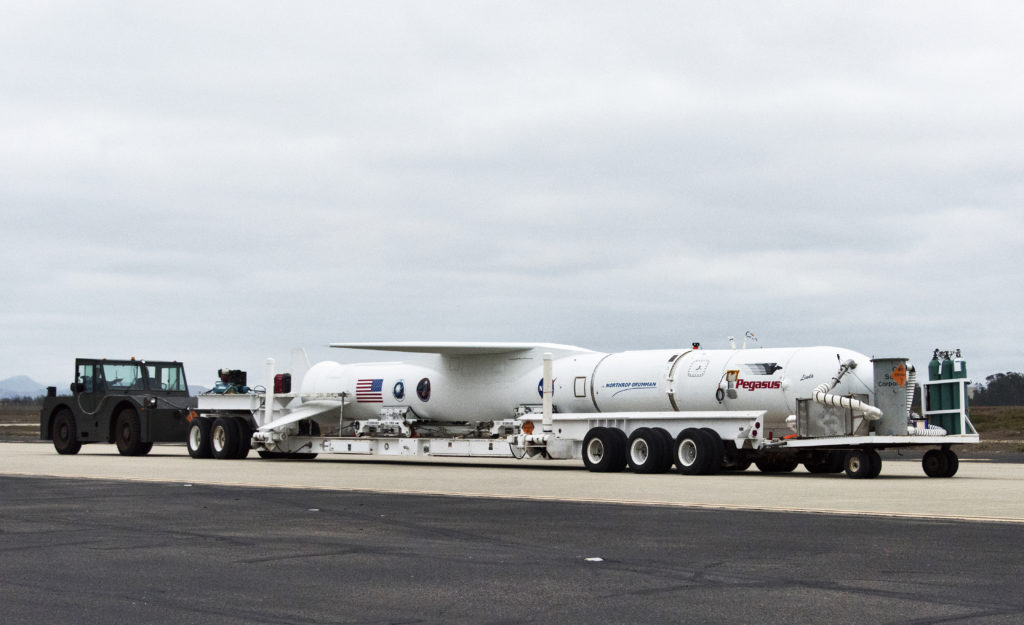 The Pegasus XL can carry a payload up to 992 pounds to low-Earth orbit. The rocket weighs about 51,000 pounds and measures 55.4 feet in length and 50 inches in diameter. Pegasus has a wing span of 22 feet
With the Stargazer aircraft flying over the Atlantic Ocean about 50 miles offshore from Daytona Beach Florida, the Pegasus rocket will be released. Five seconds later, the solid propellant engine will ignite and boost the ICON satellite to orbit.
Did you know!
The L-1011 Stargazer is a mobile launch platform and the only one of its kind in the world.
The 90-minute launch window opens at 3 a.m. EST, with a targeted release at 3:05 a.m. EST about 50 miles east of Daytona Beach, Florida. Ignition of the Pegasus XL rocket occurs five seconds after release from the Stargazer.