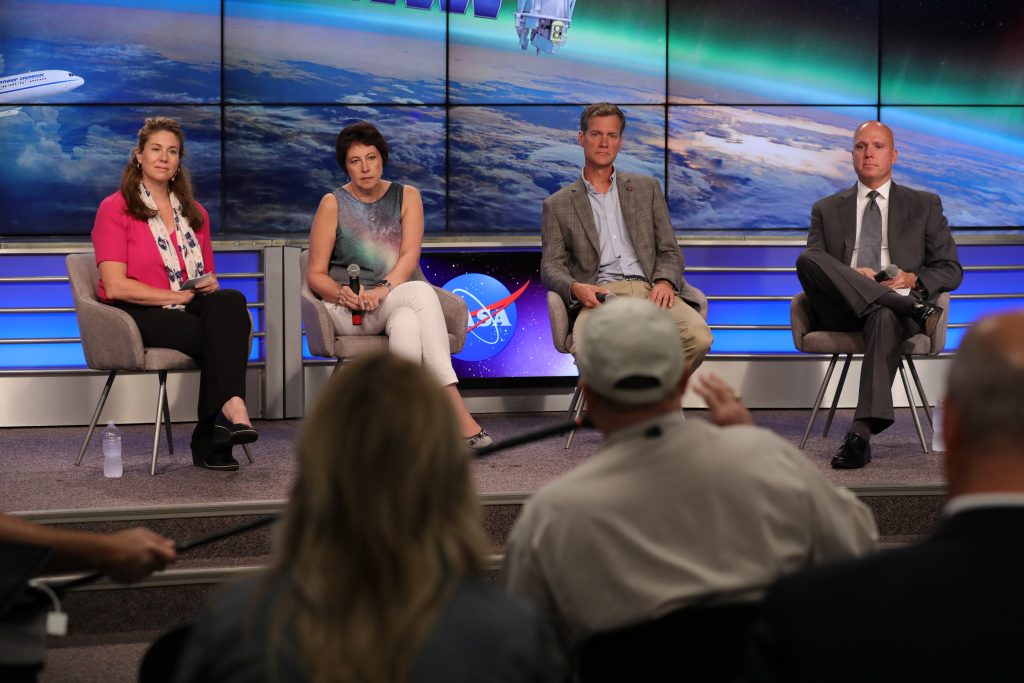 NASA's Ionospheric Connection Explorer (ICON) satellite is set to launch from a Northrop Grumman Pegasus XL rocket – carried by the company's L-1011 Stargazer aircraft – on Wednesday, Oct. 9, from the Skid Strip runway at Cape Canaveral Air Force Station in Florida. Once Stargazer is airborne and has reached the right altitude and location, the rocket will be released for launch.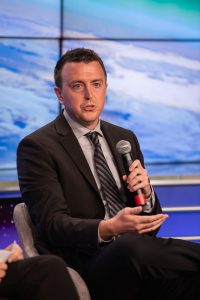 One thing to keep an eye on for tomorrow's launch is the weather. With a cold front moving in and a forecast of scattered showers throughout the day, weather officials from the U.S. Air Force 45th Space Wing are currently predicting a 30% chance of favorable weather conditions for launch. Primary weather concerns are the cumulus cloud rule and lightning rule.
"I wish I had some better news, but ultimately, we're going to do our best with all the tools we have at our disposal to ensure that tomorrow's launch – or potentially Thursday night's launch – is as safe as possible," said Will Ulrich, launch weather officer for the U.S. Air Force 45th Space Wing, in Tuesday afternoon's mission briefing.
The 90-minute launch window opens at 9:25 p.m. EDT on Oct. 9, with a targeted release at 9:30 p.m. If ICON is unable to launch tomorrow due to unfavorable weather conditions, the backup launch date is Oct. 10, with the same targeted release time.
"If we go to the backup day – hopefully we don't need to have a 24-hour delay, but should we – conditions are going to be a little better," said Ulrich. Thursday's forecast shows less chance of rain, and weather conditions improve to a 60% chance "go" for launch.
Once ICON reaches orbit, it will study the dynamic zone high in our atmosphere where terrestrial weather from below meets space weather from above.
Live launch coverage and countdown will begin at 9:15 p.m. on Oct. 9 here on the blog, on NASA TV and the agency's website. Learn more about NASA's ICON mission at: https://www.nasa.gov/icon