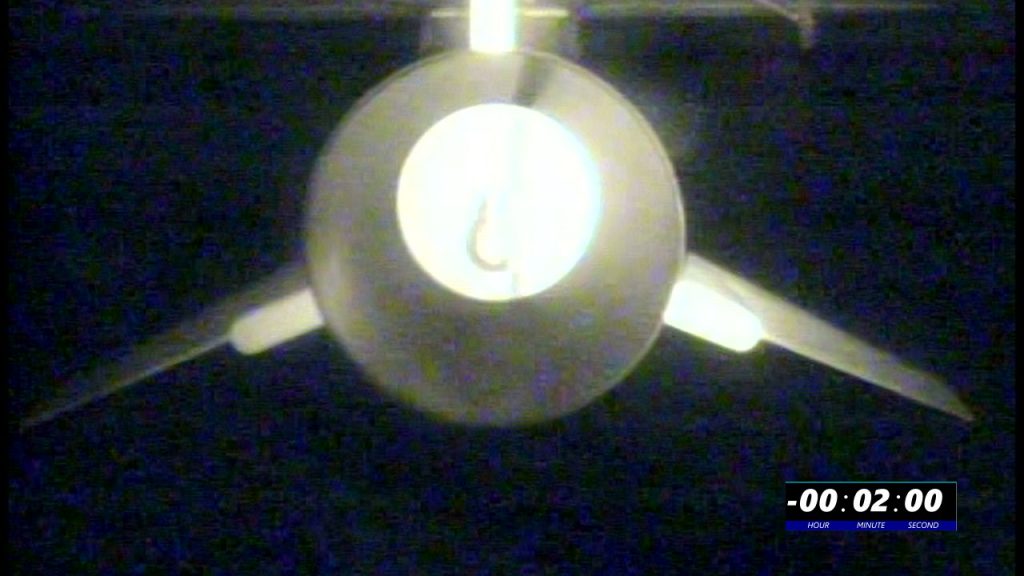 We have ignition! Northrop Grumman's Pegasus XL rocket is delivering ICON, NASA's Ionospheric Connection Explorer satellite, on its journey to the boundary between Earth and space where terrestrial weather from below meets space weather from above.
After reaching 39,000 feet, the rocket was dropped from the underside of the Northrop Grumman L-1011 Stargazer aircraft about 50 miles east of Daytona Beach, Florida.
The rocket's first stage motor has fired, accelerating the rocket to over 5,000 miles per hour. After 1 minute and 18 seconds, the first stage motor will separate from the rest of the rocket, leaving the second and third stages to power ICON to its destination.