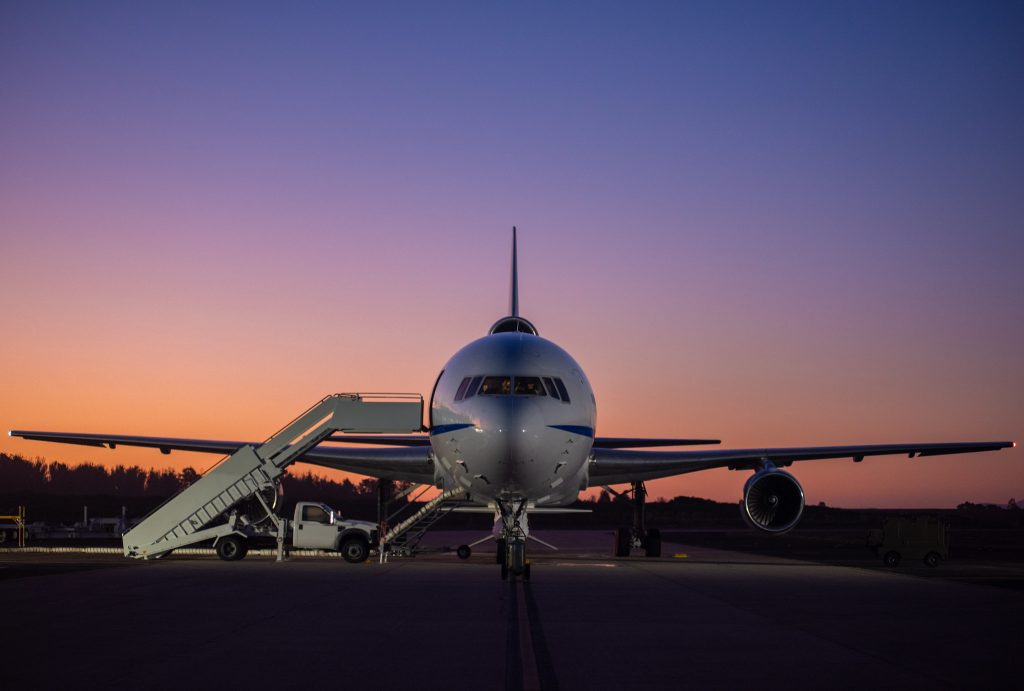 A Northrop Grumman L-1011 Stargazer aircraft is positioned for takeoff from the Skid Strip runway at Cape Canaveral Air Force Station. Takeoff is scheduled for 8:33 EDT tonight. Attached to the aircraft is a Pegasus XL rocket, carrying NASA's Ionospheric Connection Explorer, or ICON, satellite.
Weather officials are predicting an 80% chance of favorable weather conditions for launch, with the primary concern revolving around precipitation.
After Stargazer takes off and reaches 39,000 feet, the Pegasus XL rocket will be released for launch. The 90-minute launch window opens at 9:25 p.m. EDT, and release is currently targeted for 9:30 p.m. EDT. The rocket will ignite five seconds after its release from Stargazer, boosting the ICON satellite to low-Earth orbit.
Once in orbit, ICON will study the interface between the upper reaches of the Earth's atmosphere and outer space.
Follow along on NASA TV for the live broadcast, starting at 9:15 p.m. EDT.