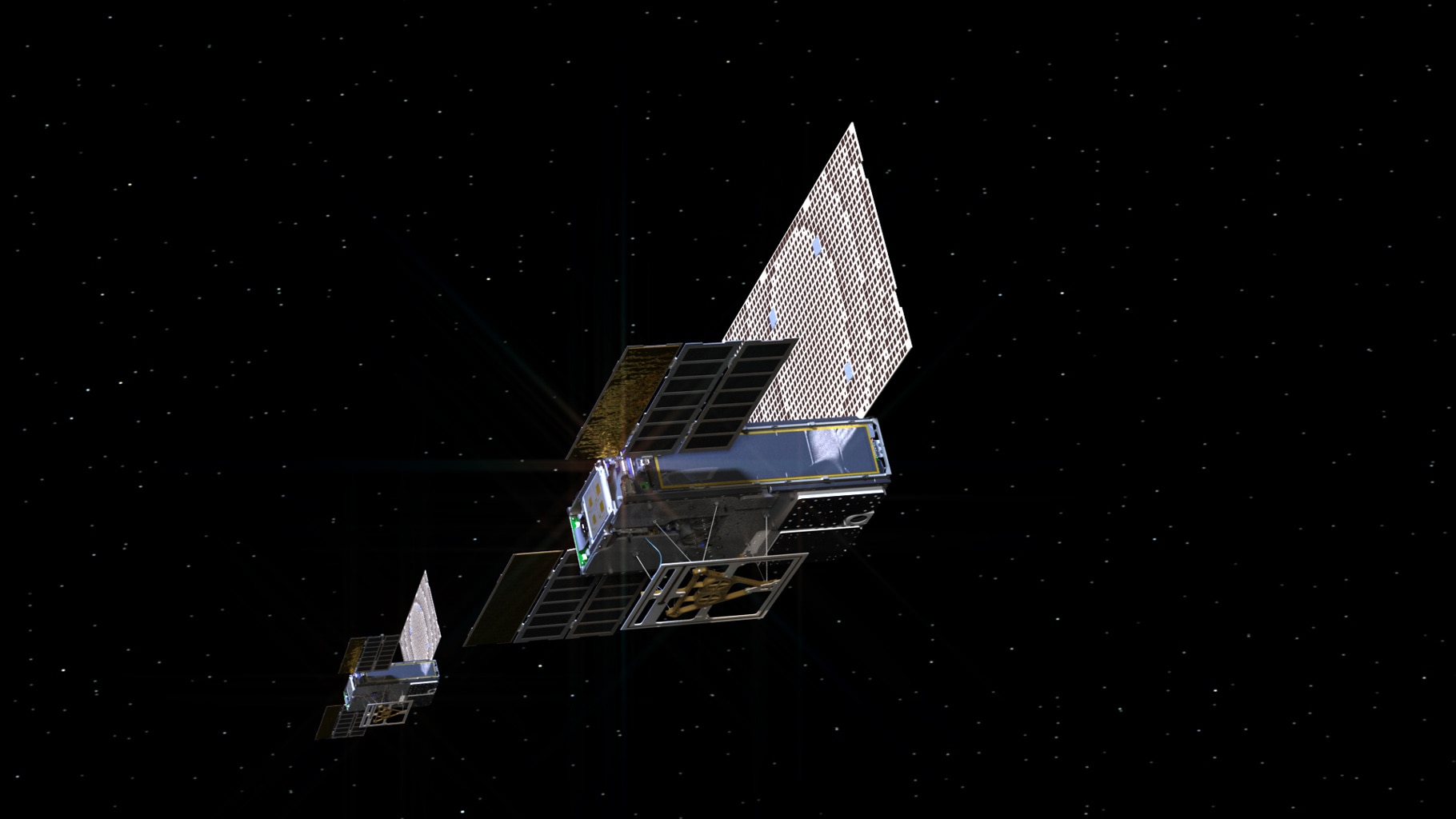 Hitching a ride with InSight is NASA's technology experiment known as Mars Cube One (MarCO), a separate mission of its own. Designed and built by NASA's Jet Propulsion Laboratory in Pasadena, California, MarCO consists of two mini-spacecraft and will be the first test of CubeSat technology in deep space. They are designed to test new communications and navigation capabilities for future missions and may provide real-time communication relay to cover the entry, descent and landing of InSight on Mars.
After InSight has separated from the Atlas V Centaur second stage, MarCO will launch one at a time from dispensers mounted on the aft bulkhead carrier of the second stage.
For more information about MarCo, visit http://www.jpl.nasa.gov/cubesat/missions/marco.php.