What keeps you awake at night?
In March of 2015, NASA scientists and researchers of every variety ascended in droves upon the lobby of Hyatt Place, the hotel I was employed with, for the annual Lunar Planetary Science Conference. Imagine staying up in 2012 to watch the Curiosity Mars Rover landing and then just three years later bartending for a table full of the folks who made it possible. Picture yourself struggling to remain professional while a marine biologist and a physicist casually chat about fishing on Europa while you shakily serve them. To be clear, the entire time I was internally combusting with happiness. That's where my NASA story began.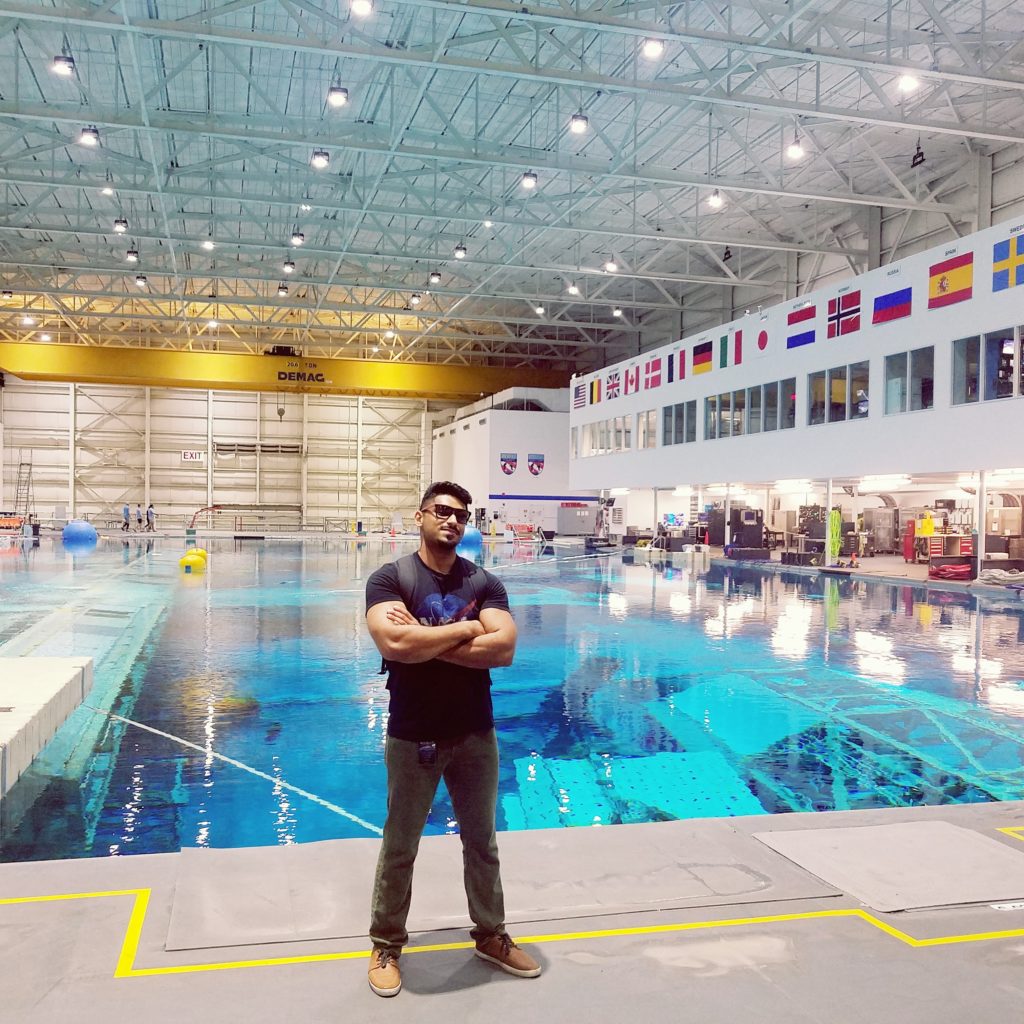 This journey has been the wildest ride of my life. In 2013, I came out of high school in Houston, Texas, as a certified Emergency Medical Technician – Basic (EMT-B) with sights set towards medical school and the field of space medicine. To keep costs low, I attended a local community college and planned to transfer out as a Biology major after getting my basic courses knocked out. Everything was in motion, and at the time I thought I had my career all mapped out.
In March 2014, everything changed when my father was shot and killed at his place of work. Overnight, my map was erased. I decided medicine was too costly and too time consuming of an endeavor to put my family through. My passions needed to take the backseat. I wanted to provide. I changed my degree plan from Biology to Accounting and kept my head down.
Then, in March 2015 I met Sheri Klug Boonstra, now a dear friend, who at the time was representing Arizona State University and NASA. She took the time to ask about the shine in my eyes when something about science perked my ears up. Late that night, when the bar was closing down, we spoke about the magic of space, the purity of pursuing the truths of the cosmos, and well, just how dang cool the human capacity to explore really is. She left me with a NASA sticker that still sits on my laptop today.
When I got to the University of Texas at Austin, that sticker stared me down into delaying my graduation and diving back into biology just one year out from graduation.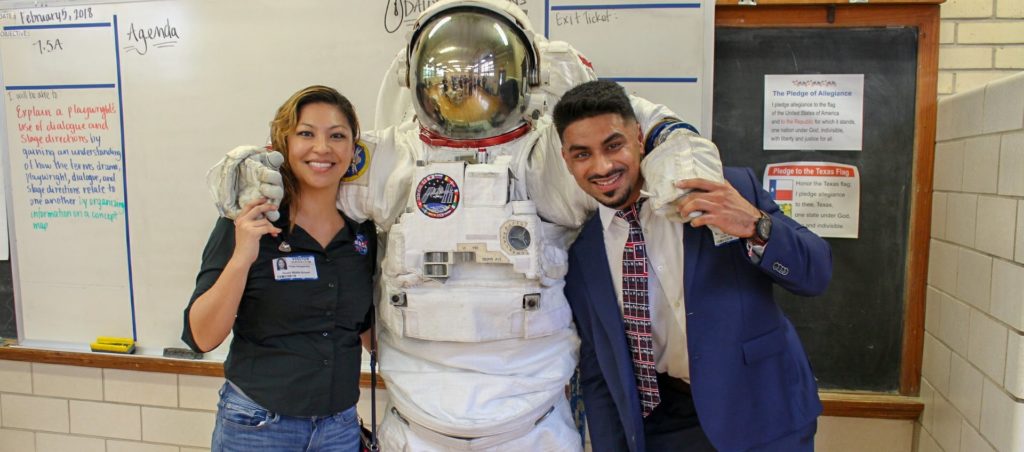 In my final semester of college I applied for a NASA internship with the International Space Station Program Science Office. My GPA wasn't the best—but my passion and drive were unmatched. One morning my phone rang for an interview, and four days later I ran out in the middle of my Geology lecture—literally in the middle of campus—shouting that I just got my dream job. When I got here that first day, I sat in my car silently with my eyes wet like a very tiny chef was chopping onions underneath them. Six months later and that tiny chef and his onions are still there every time I see the flags at Johnson Space Center. That sticker Sheri gave me years ago now has 10 different NASA stickers to keep it company. I've been fortunate enough to work with people who have literally left this world, write as a credited author about the economics of space, and have had the honor of serving my country's finest minds and ideals. The most amazing part of my time here has been reaching out to the public and organizing my own NASA outreach events. Taking the time to listen to the passions of our next generations and exciting students is something that I firmly believe is a responsibility we all carry. Thankfully, NASA continues to support and fortify that endeavor.
It's not about what gets you through the day. Surveying the sky above, the vast cloak of twinkles wrapped around our world, all I can really think is that there's nowhere I'd rather be. Looking at that blanket of stars is what it's taken for me to understand that life isn't about getting through the day – it's about finding what keeps you awake at night. For me, that's NASA.
By Shoyeb "Sunny" Panjwani, NASA JSC Summer 2018 Intern
Find current internship opportunities at intern.nasa.gov!