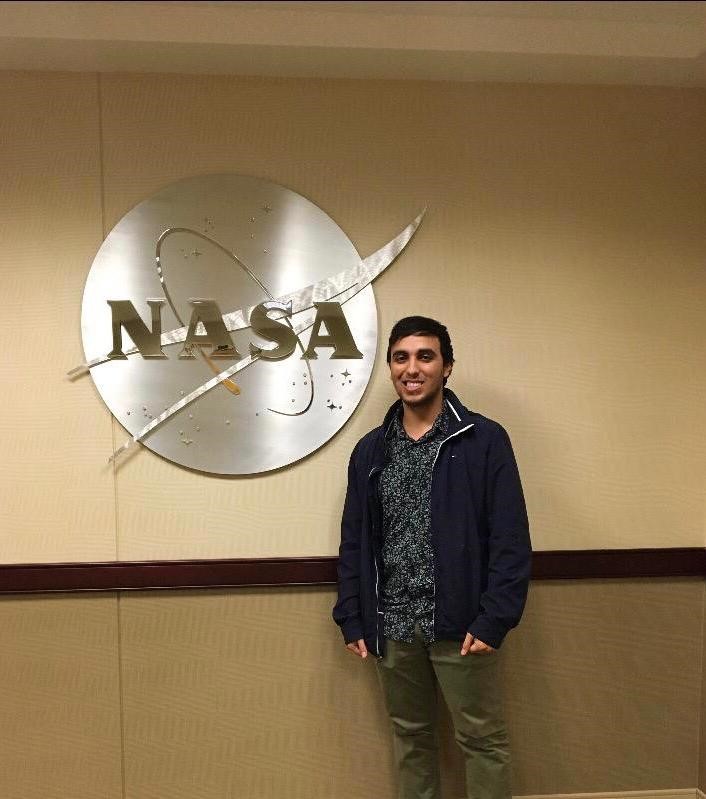 My name is Jorge Y. Martínez Santiago, I'm from Caguas, Puerto Rico. I study electrical engineering (EE) at the Universidad Del Turabo in Puerto Rico. I decided to study electrical engineering because I wanted to help in the improvement of new systems to help humanity in the way we communicate, electrical systems in medical equipment, security, perhaps in renewable energies or in the development of new technologies, such as transportation, Construction and robotics. For me, a career in electrical engineering can offer you all that. After my first year of study in EE, my father's cousin, Felix Soto, told me about an internship opportunity at NASA. At first I was excited, but then I thought that because I was from Puerto Rico I would have more problems to qualify because being considered a minority I would not have the same opportunities. Also, I did not have the best GPA, I assumed that only 4.0 GPA students would be considered for opportunities. This perception made me lose confidence in being selected for an interview.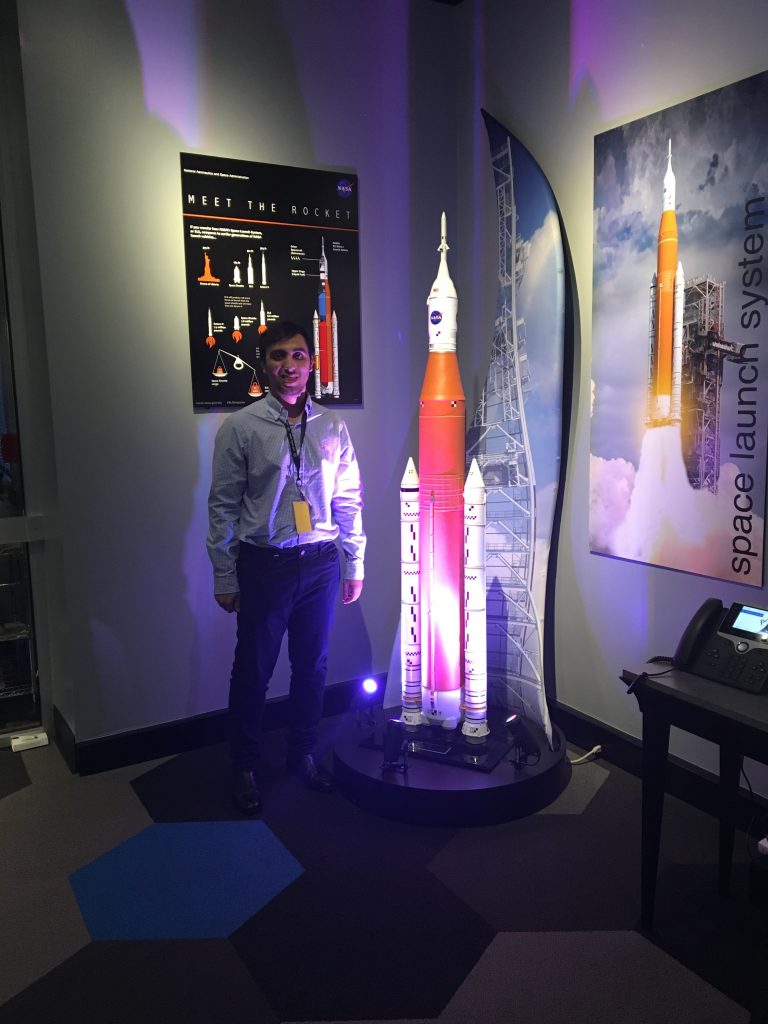 After the first year of having my profile in the application system, I received updates that I was being considered for an interview, but I was never interviewed. Soon after, I forgot about the selection process because I thought that NASA would never select me. However, my parents and my father's cousin continued to encourage me to apply again in my third year of college. This time, with a better curriculum and some EE experience, I felt more confident. I applied for spring internship opportunities in 2017, but then Hurricane Maria came.
After Hurricane Maria, we lost the roof at the back of the house, electricity and water. Our phones did not work well – there was no signal on the whole island. Nowadays, we are dependent on technology regularly for almost everything so you can only imagine how difficult our days were. Not to mention that there were people without food, and people dying from lack of electricity or sick people that became worse due to the Hurricane Maria. The days were boring and short; after the sun went down, there was not much to do. This affected me greatly. Due to the lack of electricity and internet, I did not see an email from one of the internship positions I applied to; the email was an invitation to interview for an internship, but since I did not have email access, I lost my chance.
When I discovered that I lost my first and what I thought was my only opportunity to have an internship at NASA, I felt frustrated and unmotivated. I thought I would not have another chance to become a NASA intern. Despite being frustrated, I did not lose hope and continued applying to more opportunities. About a month later, I received several offers for interviews and was selected for a summer internship at NASA's Glenn Research Center in 2018. I discovered that the NASA community is kind and has a diverse work environment. I was glad to have been selected for a NASA internship! I was excited because I aimed to acquire a professional experience and, in addition, provide me with a different perspective of interning and possibly working at NASA as a minority.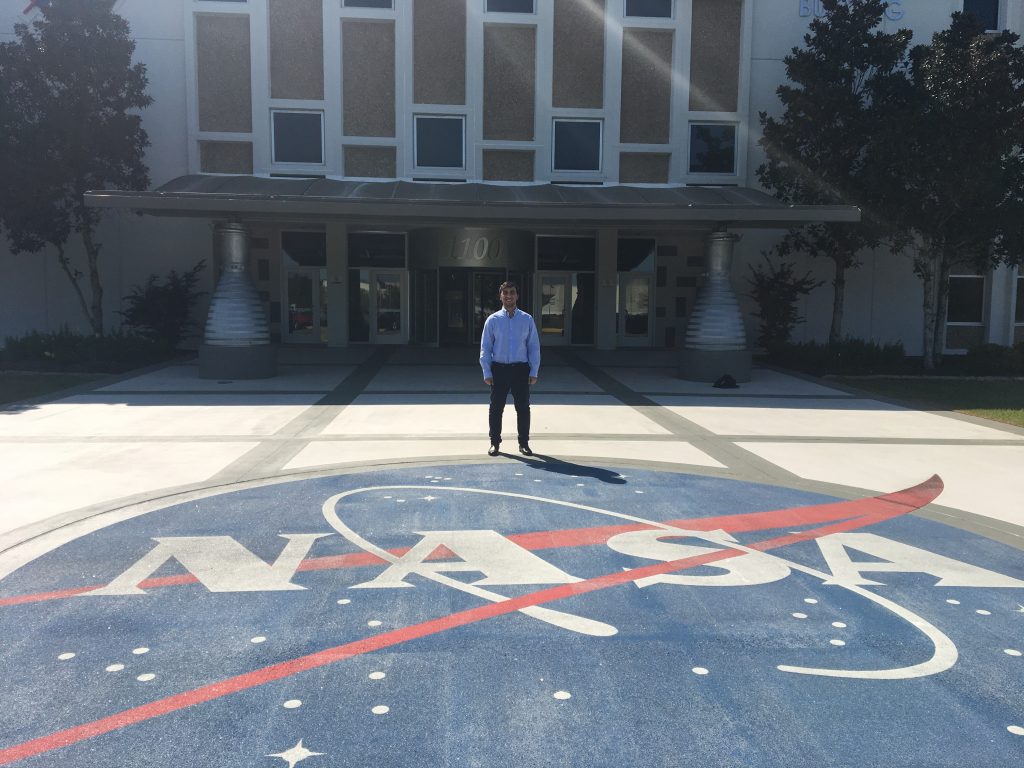 I know that maybe there are people who, like me, have the same thoughts that I had: thinking that for not having a 4.0 GPA, or for not having important things that stand out in their area of ​​study, they would not be considered. However, it is not like that at all. My message to students: if you try hard enough, you can be here too. It does not matter if you have a category five hurricane against you, if you believe in yourself, you can achieve it.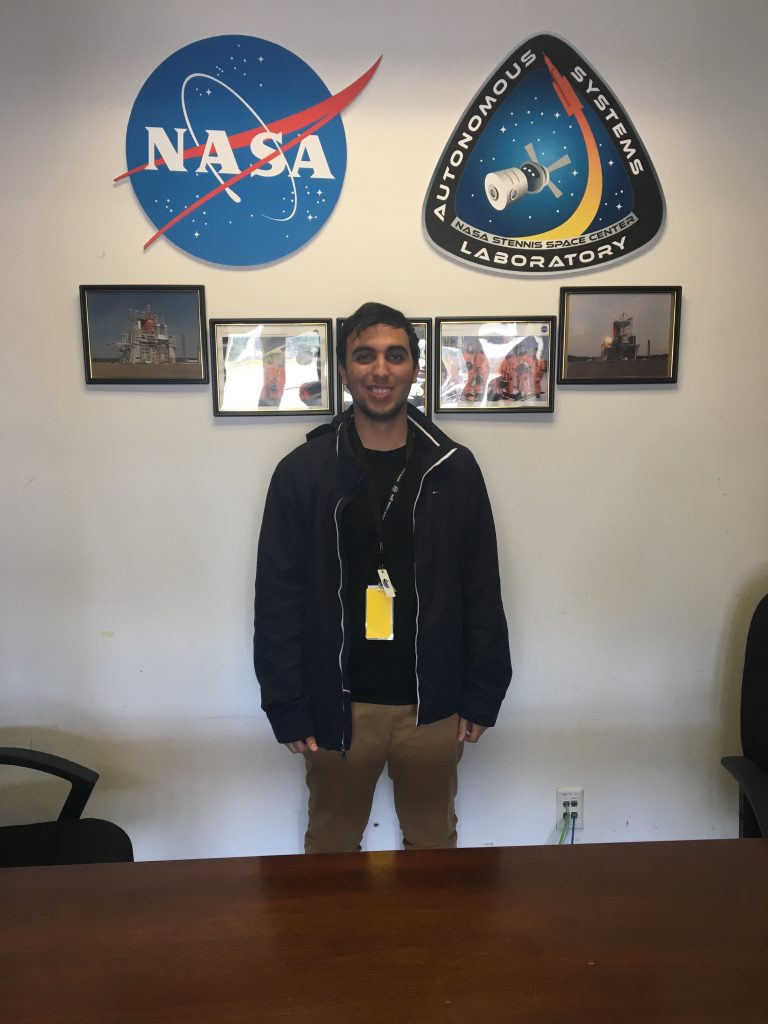 Currently, I'm in my second internship at NASA's Stennis Space Center in Mississippi. I'm currently working on the Autonomous System Lab developing a program that it will implement the capability to autonomously analyze the behavior of pumps, and apply to the pumps of the Nitrogen System. This capability will enable determination of anomalies and autonomous responses when anomalies are encountered. I'm doing this with help and guidance of my mentor Fernando Figueroa, who has been really helpful and a good mentor. I was just informed that I will continue this internship until the end of summer 2019. After my NASA internship, I will go back to school in Puerto Rico and finish my bachelor's degree. Moving forward, I would like to get a job at a NASA center where I can continue making a contribution on the future of space exploration.
About the Author
Jorge Martínez is a student at the Universidad Del Turabo, finishing a degree in electrical engineering. He lives in Caguas, Puerto Rico with his parents and younger brother. In addition to going to school, he also has an elevators maintenance job. In his spare time he likes to play basketball with his friends, swim, watch series and go to the beach. When stressed due to workload, he likes to listen to music and eat. When he was a kid, he wanted to be an NBA player and an astronaut at the same time. Although he is 5'8″, he still believes he will make it to the NBA. He has worked hard and put a lot of dedication to finish his career and after that get a master's degree, but he could not do it without the support and love of his parents and his girlfriend, who are always there to help and motivate him.
To learn more about NASA Internships, please visit intern.nasa.gov. Start your journey today! #NASAinterns