By Ramona Barajas-Villar
Women's History Month: Recognizing some of our intern leaders 
At NASA we celebrate Women's History Month by recognizing some of our interns and their contributions to NASA.  Meet Nazifa Taha. Nazifa is an intern at NASA Headquarters and a senior at The City College of New York where she studies Applied Mathematics.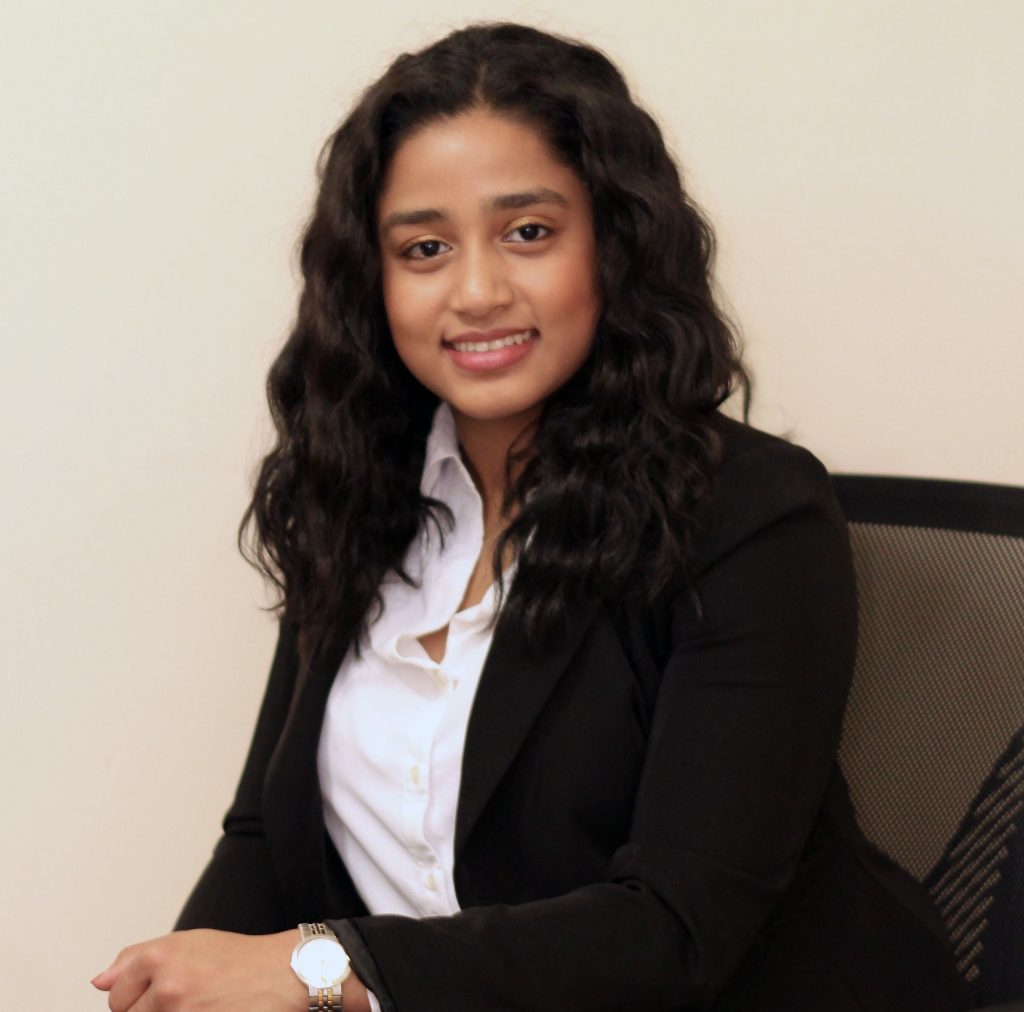 Tell us about your intern journey to NASA or anything you would like to share. 
I recall that even 3 years ago, I did not know what I wanted to pursue. I was quite lost in what I wanted to become. Finally, after a lot of frustrating college semesters, I found my true passion in Mathematics. I want to see the world and understand our universe through the lens of Mathematics. With such interests in understanding our planet and what is beyond us, I took a deep dive into watching documentaries on nature, animals, and space. They helped me become more aware of how everything around me is in harmony with nature. In the summer of 2020, I asked myself " What can be my platform to explore Earth and beyond?" The answer was right there…NASA! So, I started digging into NASA's missions and the work that the agency does. They truly resonated with my passion. Ever since then, it became my goal to be a NASA intern. I applied for a NASA internship and NASA L'SPACE Academy for Fall 2020.I did not get an offer for a NASA internship in Fall 2020, however, I received an offer from NASA L'SPACE Academy. As a result, a part of me was disappointed but a part of me was incredibly excited as well. During my role as a student at NASA L'SPACE Academy in Fall 2020, I met a lot of people from NASA who are very passionate and driven. I worked with my fellow teammates who taught me a lot of things and gave me a profound experience on team work. The biggest lessons I learnt from this Academy were to be bold about my passion, to never give up and the values of teamwork. I took those lessons into account and applied to a NASA internship for Spring 2021. In December 2020, I can still vividly recall the moment when I read an email in my inbox which stated that I was accepted into a NASA internship project. It was a surreal moment. Even to this day, there are times when I cannot believe that I have accomplished my goal. I am deeply grateful and humbled to be a NASA intern. This experience inspires me every day in continuing to be a part of NASA and explore planet Earth and beyond. Finally, to all the people who are chasing their dreams, I would like to state "If you really want something, you're going to have to work hard, you'll have to take advantage of every opportunity but don't give up" – a quote from my role model, Dr. Jane Goodall. 
What is your role on your current project?
My task in the current project is to build a standardized analysis package with my co-intern and mentors by implementing data analysis and data visualizations. The purpose of this package is to help Science Mission Directorate staff track their program statistics.
How does your project tie into the Moon To Mars mission? The Artemis program? Any other NASA mission?
My project ties into one of NASA's core values, "inclusion". The end product will help understand the importance of inclusion of all genders in the scientific community.
What student organization (school, community, etc.) has helped you develop professionally in your STEM/non-STEM journey?
Two student organizations that helped me develop in my STEM journey are Stanford University's "Code in Place" Program and NASA Lucy Student Pipeline Accelerator and Competency Enabler Academy. I learned the fundamentals of programming in Python from professors at Stanford University and by collaborating with students from all over the world. As a student at NASA L'SPACE Academy, I learnt the principles of science, research, engineering and writing that go behind building a NASA mission. I also learnt the importance of teamwork.
How do you feel interning during #CountdownToMars?!
I feel over the moon to be interning at NASA during #CountdownToMars. It isn't every semester that we send a rover to Mars and to be a part of NASA during this time is a rare privilege. This is an experience of a lifetime. I am so excited to watch the Mars Perseverance landing on February 18 as a NASA intern. I am happy that many years from now, I can tell the younger generation, " I was a NASA intern during the count down to Mars!!"
Provide a quote about how you feel about your role at NASA.
It is very critical that women are supported in STEM because inclusion is important to be innovative and do great things together. The more minds we bring together, the more success we will all achieve together. We are all citizens of this planet and it is together that we can tackle challenges, discover new things and see prosperity. I want women to believe in themselves because I want them to see their potential to be great and that they too can reach for the stars.