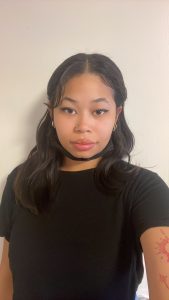 Stennis Space Center intern Lichelle Brown has always had her eyes on the sky. Growing up, Brown often visited NASA's Marshall Space Flight Center in Huntsville, Alabama, attended "space camps," and even joined a robotics club. Through these experiences, her passion for science and exploration grew. However, her biggest inspiration and influence was George Washington Carver.
"George Washington Carver endured discrimination and racism throughout his entire career but he still persevered. He taught me that you have to work through the hard times even if you don't get the credit you deserve," Brown said.
Carver was an African American scientist and inventor whose work revolutionized the agriculture industry in the United States. Earning the nickname, "Plant Doctor," Carver's passion for the study of botany was evident from a young age. As the first African American to be awarded a Bachelor of Science degree, Carver continued his education and earned his Master's Degree in agriculture science before accepting a position at Tuskegee Institute. As he revolutionized agriculture, Carver's biggest contribution and success came from his research of the peanut. Although he is remembered as a pioneer of science, Carver's passion was to help others and promote harmony.
Carver's story and contributions inspired Brown's passion and interest in the pursuit of STEM, which ultimately developed into her dream to work at NASA. As a Jackson State University student studying sociology, Brown is part of NASA's Minority University Research and Education Project (MUREP) and is currently interning with NASA's Office of STEM Engagement. By combining her interest in STEM and her passion to share it with others, Brown is already making history through her own life.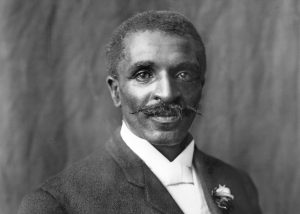 "NASA has broadened my own perspective of life and science," Lichelle Brown said. "I decided to become a sociologist to help others follow their life path. Through their inclusivity, they have shown me that there is a place for all parts of myself within NASA."
Since starting her NASA journey, Lichelle Brown's passions for innovation and exploration have only grown.
"NASA has made a place and an effort for people of color in the company," Lichelle Brown said. "They work tirelessly to recruit HBCU (Historically Black Colleges and Universities) students and other minorities. NASA has shown that they value our presence within the workplace."
Written By: Megan J. Hale