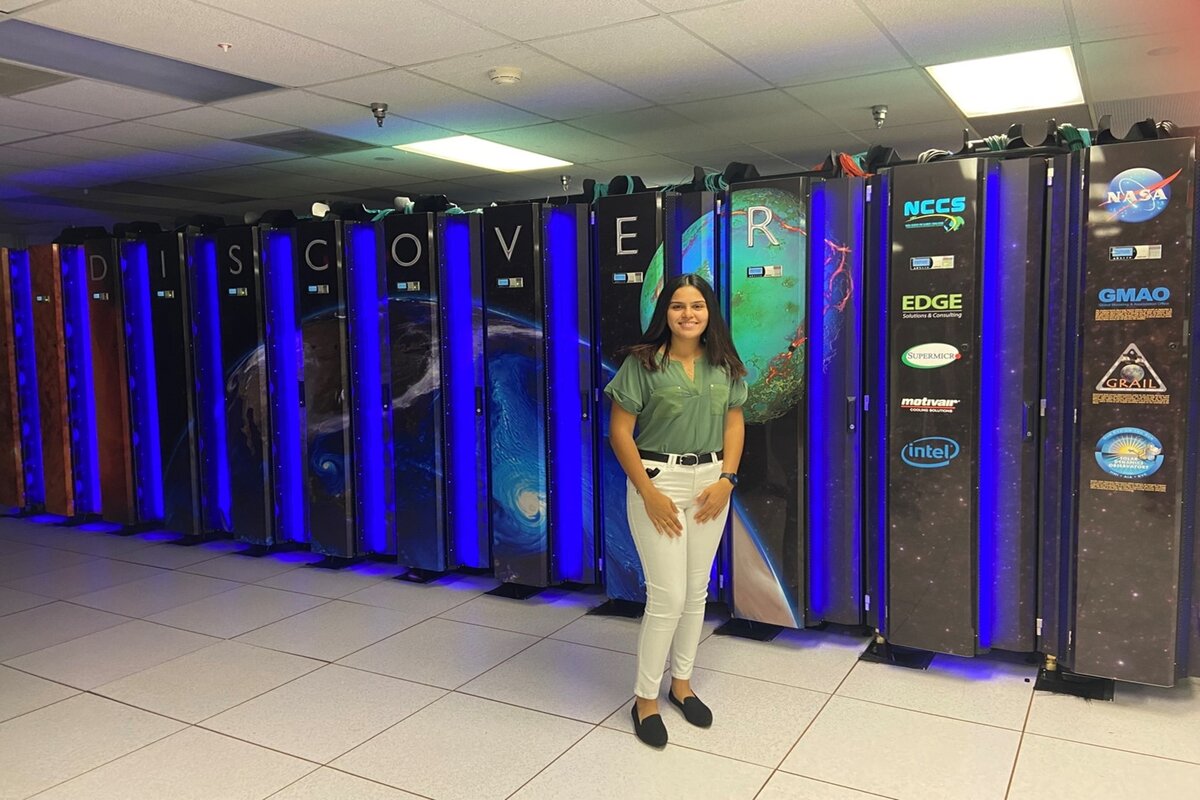 Commitment is the foundation of great accomplishments. With dreams to be a pilot, Bianca Ortega flew remote-controlled airplanes in the sky when she was younger. When high school came around, her dreams started to expand, and she instead started to program and send her work into space. It was her first physics class in high school that guided her to find a new purpose for a newer mindset. Ortega wanted her work to mean something and so her skills were put to the test.
Data Visualization and Machine Learning Involvement
"It is one thing to be great at something, but it is an entirely different thing to use that skill not for your own, but for the pursuit of knowledge." Ortega said. Currently, Ortega is a Senior at Kean University in New Jersey. She is double majoring in Computational Science and Mathematics, and minoring in Applied Physics. Ortega is also a former NASA intern at Goddard Space Flight Center in Maryland, where she worked on a project titled "Applications of Data Visualization and Machine Learning to HPC Logs." Her project took place at NASA's Center for Climate Simulation (NCCS). The NCCS uses supercomputers, the main one being called "Discover," which examined and used machine learning and different data visualization techniques through recorded performance .
Ortega's experiment was made possible with the use of The ELK (Elasticsearch, Logstash, and Kibana) Stack. The NCCS and NASA rely heavily on Discover to tackle some of their most challenging computational projects for the Science Mission Directorate to date. The purpose of her project was to find ways to correct user error behavior and detect —or ideally, predict system failures before they can happen. With that goal, this project would allow NASA scientists the best experience while using NASA's NCCS Supercomputers.
Hard Work Pays Off
Ortega says that this internship is "a testament that hard work does pay off." She hopes that everyone knows that their story is different from anyone else. Ortega came from a long line of Puerto Rican women, and she never really saw a lot of Women in STEM growing up, so she felt alone. "For any and all the young women out there, just know that you are not and will never be alone," Ortega said.
If you are looking to write your own story, check out our website for opportunities regarding internships and more! You can also read other cool and empowering stories such as Rama Diop, a former intern that contributed to laser welding in
Grace Pham/ NASA Johnson Space Center