NASA Days, a Minority University Research and Education Project (MUREP) activity, was created to increase awareness and opportunity among students at Minority Serving Institutions (MSIs). The program is designed to give an overview of NASA's OSTEM internship program, NASA Pathways Intern Employment Program (IEP), and NASA Fellows activities. 
What is NASA Days?
The activity consists of four sessions. The sessions cover steps detailing the Gateway and OSTEM internship application process, an overview of NASA organizations from their subject matter experts, interview skills, resume reviews, interview strategies, best practices, and collaboration efforts among researchers, professors, and scientists. 
During Marco Guidino's NASA internship, he wanted to pass on knowledge and help students get connected, so he decided to help run a joint NASA Days event featuring Kennedy Space Center, Langley Research Center, and Marshall Space Flight Center. 
"NASA Days is one of the coolest events I've seen that's open to the general public," Guidino says. "They give students the opportunity to interact with scientists, discuss resumes, and network."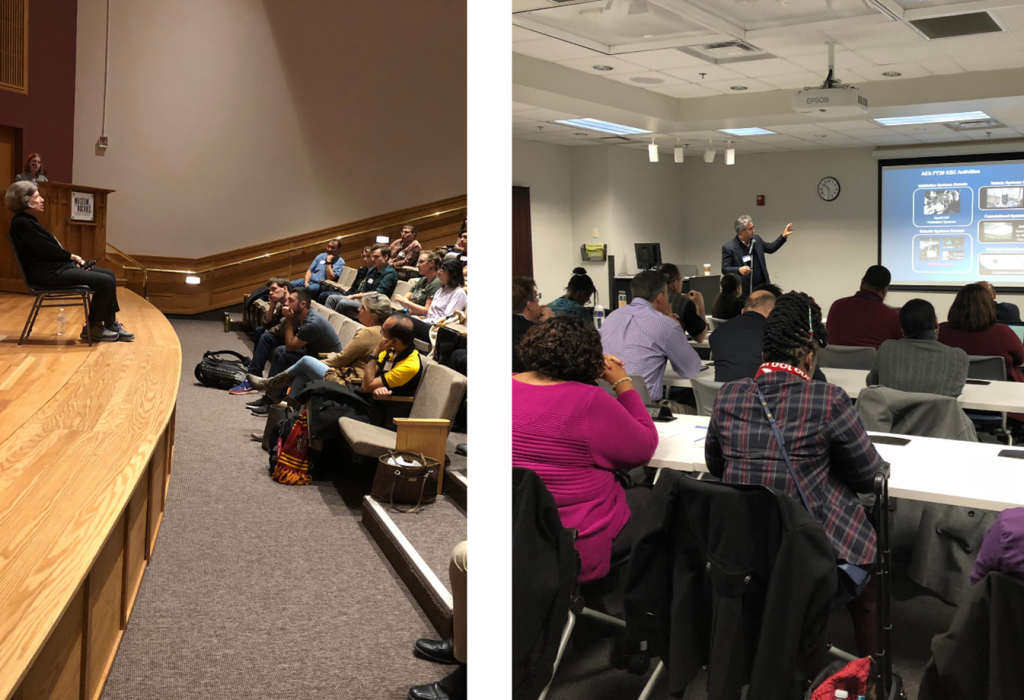 One thing Guidino has learned from his attendance at NASA Days events is to put yourself out there and ask specific questions for the role you are interested in. 
Networking
During the networking mixer portion of the event, NASA managers present an overview of their divisions to attendees. Following this presentation, students separate into small groups where managers rotate answering questions and engaging in conversation with the students.  
Resume Review
In the resume review session, managers divide students for interviews dependent on the project they would be best suited for or for a general interview. In this process, several students are usually selected or referred for internship opportunities. 
If attending a NASA Days event is something you are interested in, NASA Days will be supporting the in-person and virtual career fair at The Annual National Historically Black Colleges and Universities (HBCUs) Week Conference.  
Additionally, Texas Southern University in Houston will be hosting the NASA Days and NASA HBCU Tech Infusion Road Tour which will also be a hybrid event. 
Want to intern with NASA? Check out our website for details on available opportunities. 
Carolina Rodriguez, STEM Engagement Communications Intern 
Claire O'Shea, STEM Engagement Communications Intern, Editor 
NASA Johnson Space Center