This week nearly 450 high school, undergraduate, and graduate students across the United States began internships at NASA. From NASA's Jet Propulsion Laboratory in Pasadena, California, to NASA's Goddard Institute of Space Science in New York, New York, our interns play a crucial role in supporting NASA's vision to explore the secrets of the universe for the benefit of all.
To commemorate the first week of our Fall 2023 internship session, we've put together this social media toolkit to help interns celebrate their new jobs.
Graphics
Our graphic designers compiled a collection of visuals for you to use that pull inspiration from some of NASA's most iconic recent recordings. Feel free to use them!
Accessibility
We encourage you to utilize the provided alt text (alternative text) to make the graphics as accessible as possible—after all, there is space for everyone at NASA.
Hashtags
Excited to share about NASA internships? Use our official hashtags (#NASAInterns and/or #ArtemisGeneration) for a chance to be amplified from our accounts.
Aeronautics Testing – [1:1 Download Here] [16:9 Download Here]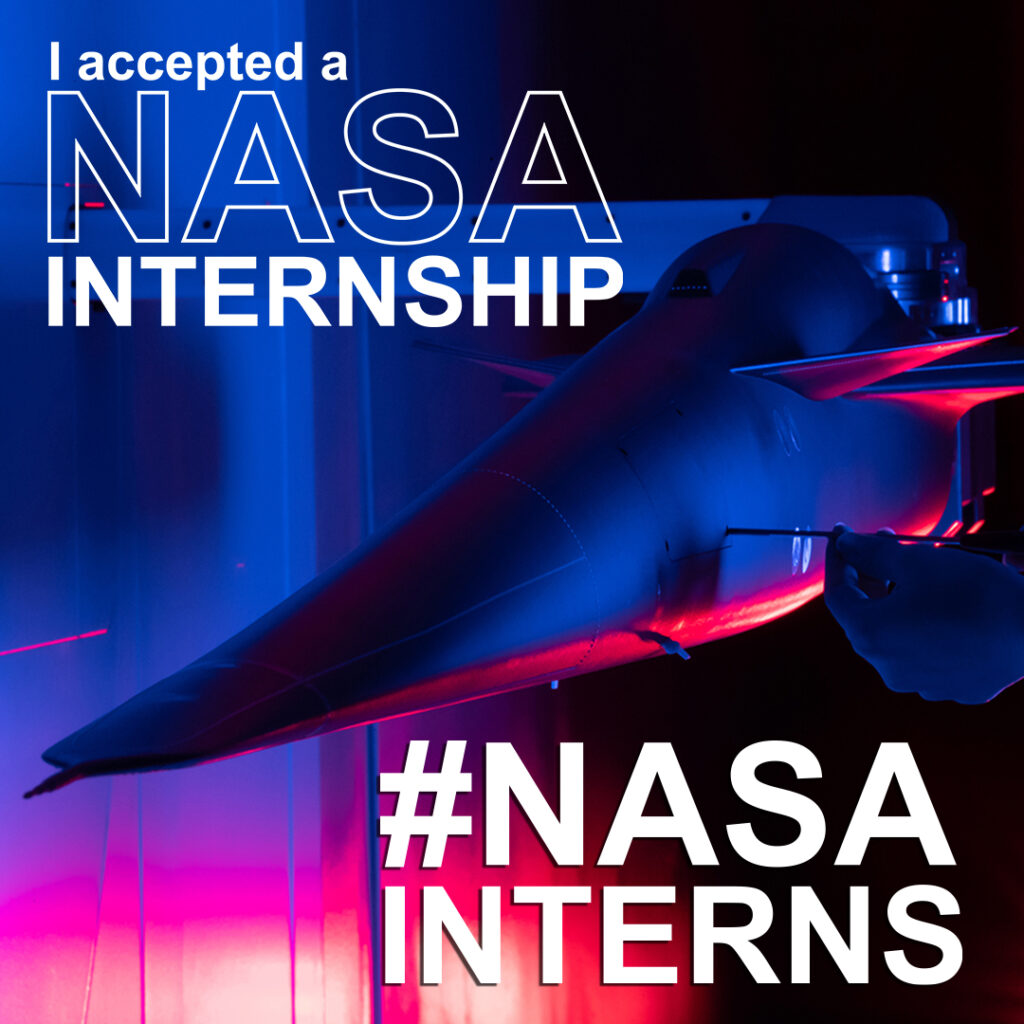 Artemis Program – [1:1 Download Here] [16:9 Download Here]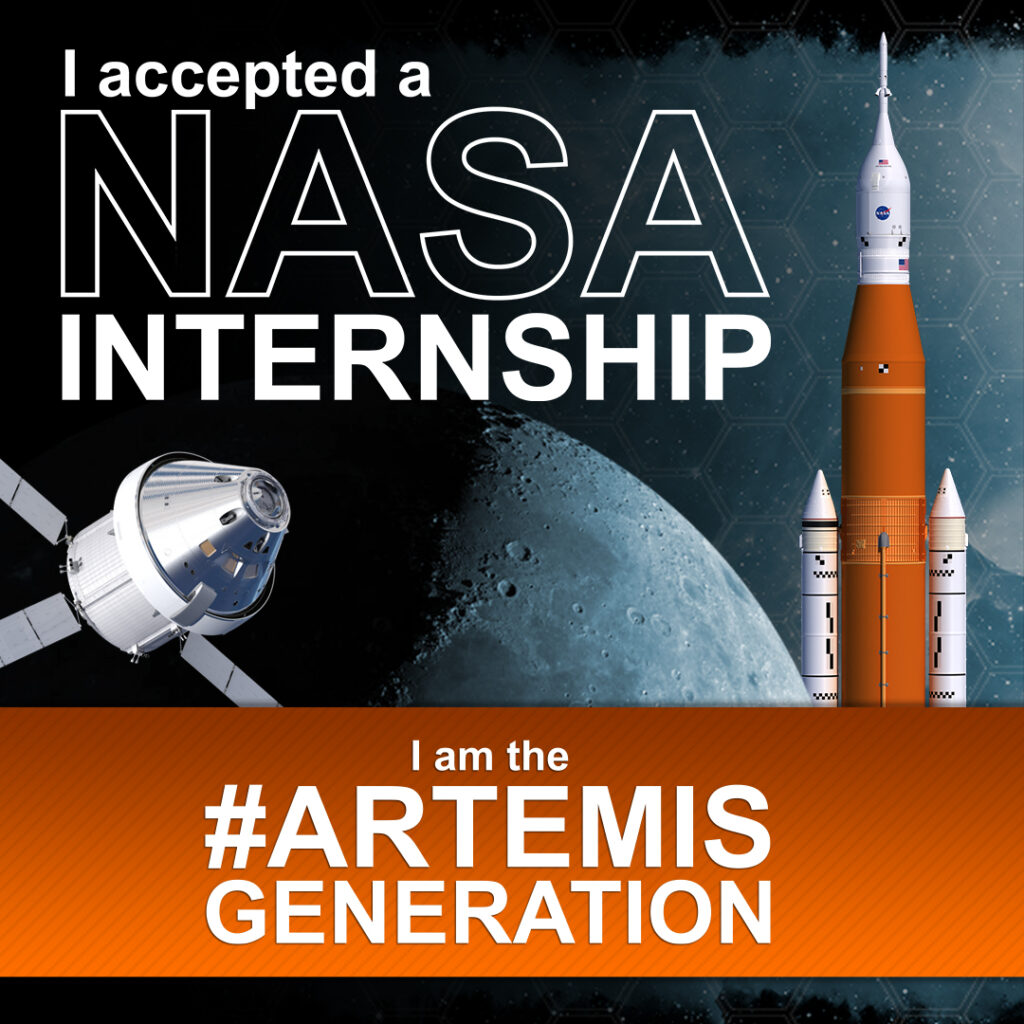 Moon Video – [Download Here]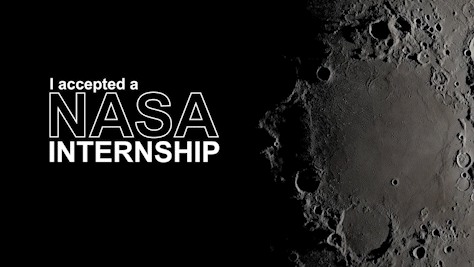 Space Launch System Video – [Download Here]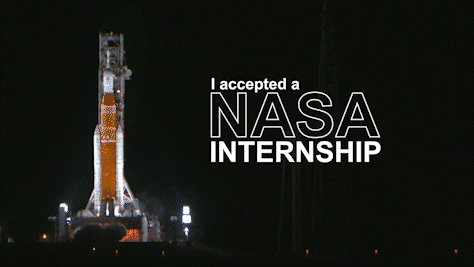 Social Media Ideas
Interested in using some of the visuals we've created but don't know where to start? Consider posts on any of these topics.
What mission, project, or directorate will you be supporting?
What does this internship mean to you?
What has your first week at NASA been like?