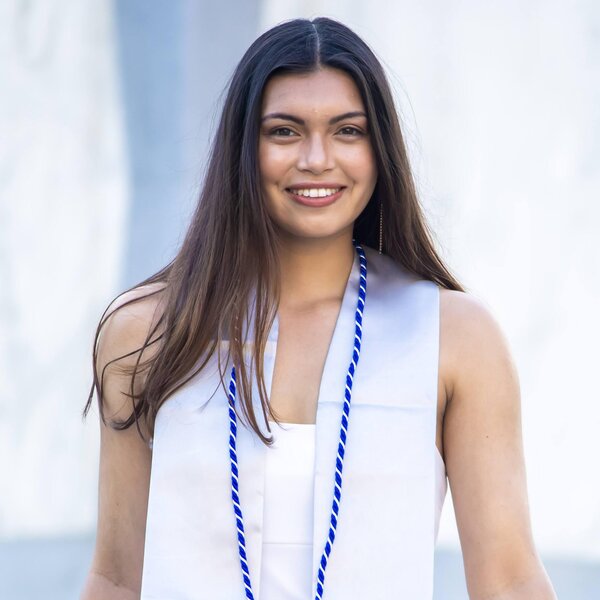 For some, our inspiration and love for space came from staring at a starry night sky. Despite whether our views were impeded from the light pollution deep in the city, or it was full and brimming with unimpeded clarity, our minds would forever remember the child-like wonderment and emotions we felt. For many of our interns, this experience was much the same. Even for NASA Intern Brooke Alviar, who's eyesight as a child was terrible, her dreams and aspirations to work at NASA came from admiring the stars.
Hopes and Dreams
At ten years old, her idea of working at NASA meant becoming an astronaut. While it felt out of reach, she held onto the idea. While she was in high school, her best friend's mother was an engineer at NASA. Just knowing someone at NASA provided a big boost and the idea of just working at NASA became real and attainable. In college, Alviar applied for and received an internship position at Ames Research Center.
"When I finally had the honor of accepting an internship with NASA, I felt as though I myself was reaching the stars."
Inspiration and Projects
When people think about NASA, they think of space exploration, science experiments in micro-gravity, or rocketry. However, NASA is more than that. For Alviar, when she took her first computer science class during her junior year of college, she understood more and more that innovations in space start on the ground with analytical thinkers and doers.
Currently, she works on a project that enables an optimized business process flow for procurement within NASA teams. She uses python skills and some UX/UI knowledge to develop an automated application which covered end-to-end tracking, approval, and notification of any item that was procured by a team or individual. This allows for improved documentation of an item's whereabouts, greater transparency in the approval process for an item to be acquired by a team, and a time savings for those responsible for providing status updates for the item. Overall, it reduces the number of human touch points and increases the time savings for a lengthy business process.
How You Can Be a Part of NASA
Do the stars inspire you? Is there a part of you that looks above at the wonders and amazingness of the universe? Be a part of NASA as a NASA Intern! Visit our website for more information on current and future NASA Internship opportunities. Also, be sure to check out our NASA Internship blog. We have plenty of inspirational content posted there, as well as helpful articles, such as the best practices when applying for a NASA Internship.