Guess what we are celebrating? Across the agency, NASA is proud to commemorate National Hispanic Heritage Month, the annual observance honoring the cultures and contributions of Hispanic and Latino Americans. At NASA, we celebrate the countless and enduring impacts Hispanics and Latinos have made at NASA and beyond. As scientists and engineers driving innovation and technology, entrepreneurs energizing our economy, advocates leading social and political change, and creatives bringing to life our arts and humanities, NASA recognizes the value of diversity and inclusion and the need for the continuation of change.
Hear from our current interns on their experiences as Hispanics at NASA and their advice to current and potential applicants.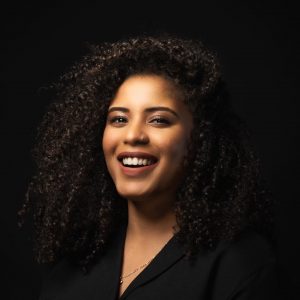 Laura Paulino, Montclair State University
"Being Hispanic at NASA means working to ensure a voice and a place in the future for an underrepresented and underprivileged community. It means doing this with the joy, diversity, and good food that we share across our cultures.
I grew up in the most impoverished province in the Dominican Republic. I think about my privilege as someone who has been given the opportunity to break the cycle of poverty and trauma. Whenever I feel like I can't do something, I think about all the people back home who were never given the options and opportunities that I have. When I can't face my fears for myself, then I do it for them. Our decisions are so much bigger than ourselves," Paulino said.
Laura Paulino interns with NASA Ames Research Center and studies at Montclair State University as a graduate student. She encourages the Artemis Generation to stay inspired knowing that their work will save the planet.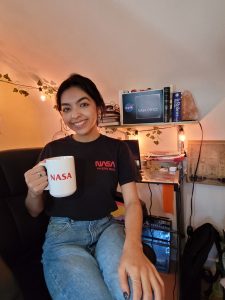 Yesenia Sanchez, Columbia University
"Diversity in ideas and how to approach problems is what is most valuable. This allows us to solve problems differently and value ideas that diverge from our own but work towards a greater good. Representation can only get us so far, what we need is to be listening and working with each other.
I especially want to advise non-STEM students to take a shot at an internship. NASA is so much more than just engineers; it is also historians and archivists working hard to preserve NASA's legacy. This has been one of the biggest lessons I've learned as an intern. I also say to keep trying and not be disappointed if your first time applying is not successful," Sanchez said.
Yesenia Sanchez interns with the history team at NASA Headquarters. She studies International and World History at the London School of Economics at Columbia University.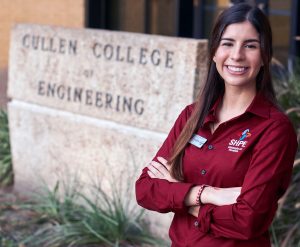 Andrea Lastra, University of Houston
"It's incredible to think that just 12 years ago, a 9-year-old me came into this country without knowing English and not knowing exactly what she wanted to do when she 'grew up'.  After years of constant hard work, setbacks, and dreaming about the future, I finally made it to NASA! I am proud and happy to be an Engineer, to be a NASA Intern, and most importantly, to be Hispanic," Lastra said.
Andrea Lasta interns at the NASA Armstrong Flight Research Center and studies mechanical engineering at the University of Houston. She wants potential applicants to know that interning at NASA is attainable. Once you get over the hurdle of not feeling good enough, anything you set your mind to is possible.
Gabriel A. Colon Sanchez,  University of Puerto Rico
"Being Hispanic at NASA shows how diverse the world is. It proves that we are all part of a bigger community where we encourage each other to become better people. It feels amazing to represent my country and my people in such great experiences.
For students like me who saw this as a dream, believe in yourself and work hard. Join clubs and participate in whatever activities you can! Every experience moves us forward in our careers. Try to become a leader in your community and inspire others," Colon Sanchez said.
Colon Sanchez interns at NASA Stennis Space Center and studies software engineering at the University of Puerto Rico.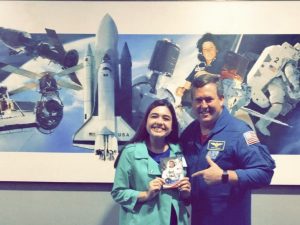 Mia Belle Frothingham, Harvard University                         
"It means getting to be exactly who I am with my colleagues and being able to include my culture and values through my work and contribution at NASA. I love meeting other Hispanic co-workers; it reminds me to celebrate what makes us and our community beautiful!
Never give up. It takes immense determination and dedication to achieve big things in life, failures or rejections should never put you down. Pursue what you love, find your passion and follow it," Frothingham said.
Mia Belle Frothingham interns at NASA Headquarters and studies biology at Harvard University.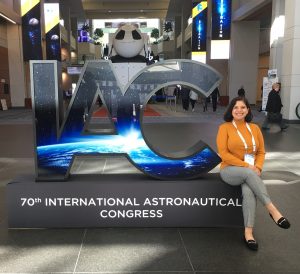 Cindy Valdez, Los Angeles City College
"Don't let fear, judgment, lack of representation, or lack of support stop you from following your passions and dreams. Get involved in competitions and professional organizations to narrow down your major concentration and career path.
Don't ignore opportunities to work in a group, as this will expose you to the soft skills that are often overlooked: interacting with different personalities, leveraging talent, learning from other perspectives, negotiating, or resolving differences.
There is no set formula that you can emulate to obtain an internship at NASA. Take the route less traveled and start believing in yourself; soon both your path and new opportunities will unfold. There is no need to chase a NASA internship. It will come to you," Valdez said.
Cindy Valdez interns at NASA Ames Research Center and studies aerospace engineering at the Los Angeles City College.
No matter where you come from or what you are studying, you too can reach for the stars.  Spring internship applications open the first day of October, apply at intern.nasa.gov. If you're looking for more information on Hispanic Heritage Month, check out the NASA page.
Waryn R. Flavell
Claire A. O'Shea