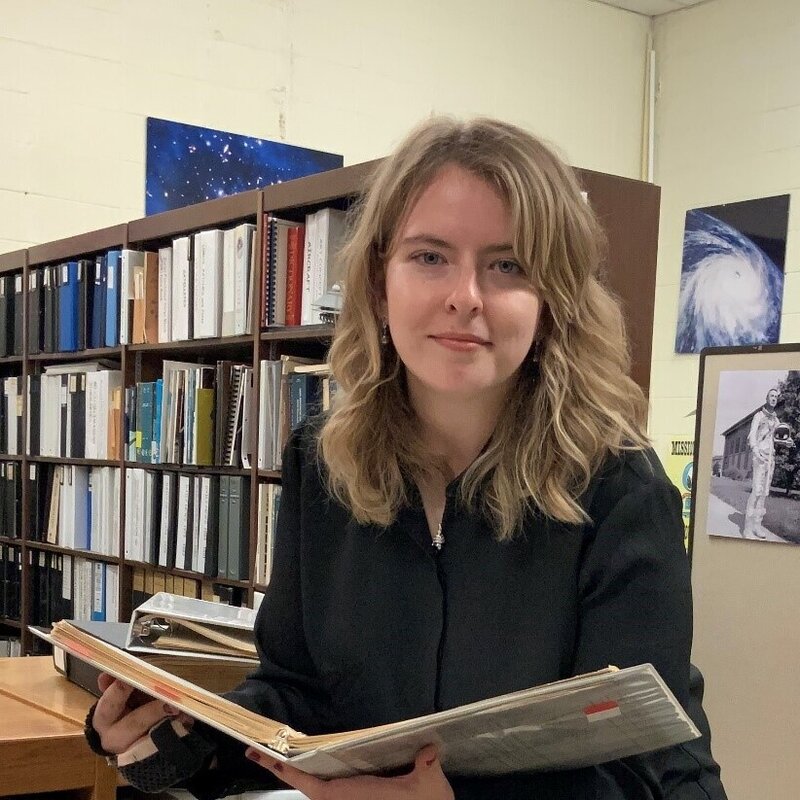 At NASA, our workforce is made up of people who have pursued higher education in countless different fields – but that doesn't always mean attending a 4-year university right after high school. In fact, many people in the NASA family (astronauts included!) have taken a non-traditional path to their education.
In celebration of Community College month, let's chat with intern Jessica Bardetsky about her experience attending a community college.
Where It All Began
Since she was a little girl, Jessica has always been fascinated with space saying, "I love space! There is something mysterious about it. The first thing my family did after moving to Texas was visiting NASA. I could never dream that I would be able to work here."
Jessica, a senior studying Public Health with a minor in Psychology, is a Data Entry intern. As a Data Entry intern Jessica updates master spreadsheets to ensure that each institutional imagery file has a metadata description prior to submission.
Jessica got her start at Lone Star Community College. "Lone Star provided me with the opportunity to complete core curriculum for a fraction of the cost. Attending Lone Star was one of the best decisions I made. Classes are much smaller and provided me with a more engaging learning environment and the opportunity to connect with both teachers and students."
With excellent academic performance, she was able to transfer to Texas State University, where she was accepted into the National Health Education Honorary, Eta Sigma Gamma. As a member, Jessica connected with others where she was able to develop professional relationships and get involved in community outreach.
Starting at a community college was the first step in gaining the necessary qualifications to get into the honors club and bring what she learned from Eta Sigma Gamma into her NASA internship.
Seeking Guidance?
Jessica has some advice for other college students, "Do your research. Look into where you would like to work and contact the organization and ask if they accept interns and how you can become one. Everyone knows that NASA has internship programs, but not everybody knows that you don't need to Major in Engineering to become an intern with NASA. This organization provides opportunities for non-engineering interns as well as engineering interns."
Are you interested in learning more about NASA internships? Visit our website for more information on current NASA Internship opportunities. Or, check out our NASA Internship blog. There, you can find valuable tips on the best practices when applying. Also, be sure to follow us @NASAINTERNS on social media to keep up to date on all things NASA Internships!
Written by: Waryn Flavell