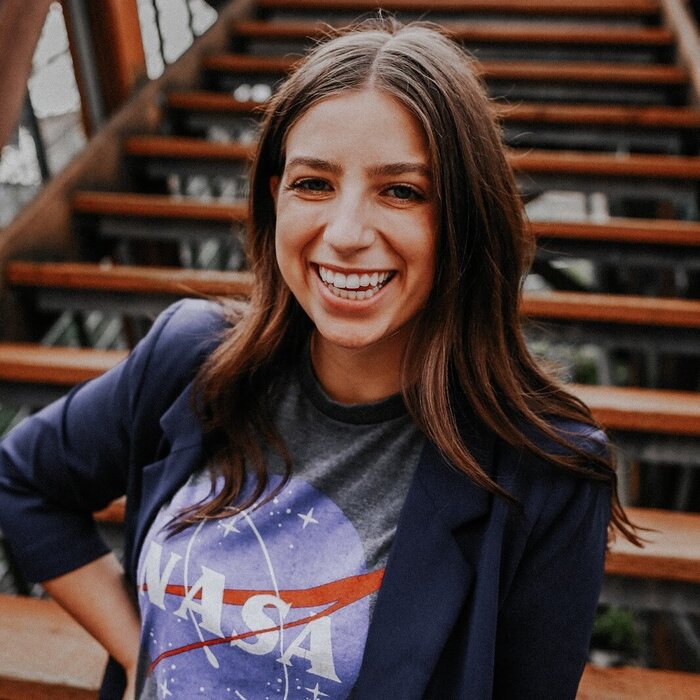 Mallory Carbon has dreamed of working at NASA since her childhood. Today, she is a former three-time intern, current analyst, and celebrating her first pride month all with NASA. This pride month, Carbon teamed up with NASA to come out to the world as a queer woman and offer a message of hope for those in the LGBTQ+ community. 
Courage and Pride
For Carbon, #PrideMonth serves not only as a celebration, but a time to educate others on LGBTQ+ history and call attention to the current challenges facing the community. 
'Although we still have a long way to go, I can't help but acknowledge that this is what progress looks like' she said. Carbon hopes that members of the LGBTQ+ community can see those who have come forth this Pride Month as proof that queer people can dream big. 
'Time and time again my experiences at NASA have shown me the value of showing up as your full self. Whether it was leading with my energetic and sparkly personality, sharing my experiences and love of the arts, or my identity as a member of the LGBTQ+ community, being myself has yet to lead me astray,' Carbon said. 
As a matter of fact, it has opened more opportunities than she could have ever imagined. She now has the 'courage to share all the things that made [her] different.' 
NASA recently published a four-minute long #PrideMonth video, 'Together We Rise,' featuring Carbon and other employees.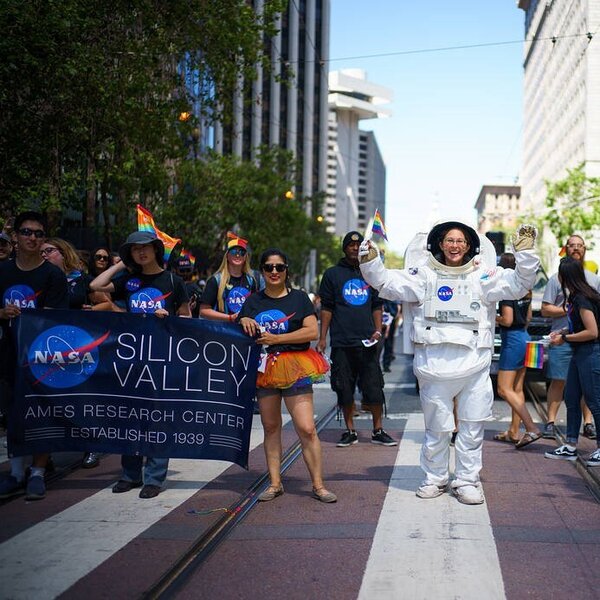 Her Journey at NASA
Carbon's first STEM job was an internship with the NASA Innovative Advanced Concepts team (NIAC) in the Space Technology Mission Doctorate (STMD). While with the NIAC team, Carbon says she enjoyed working on many projects including data analytics, public affairs, communication, and graphic design. 
Not only was Carbon a three-time intern with the NIAC team, but she was also involved with the NASA Promoting Agency Cross-Center Collaboration (PAXC), a student-run group meant to develop connections between interns across each center. At PAXC, Carbon was National Director and made history by leading alongside the first all-female national board.  
Currently, Carbon has fulfilled her goal of working at NASA as an analyst in the Strategic Investments Division (SID).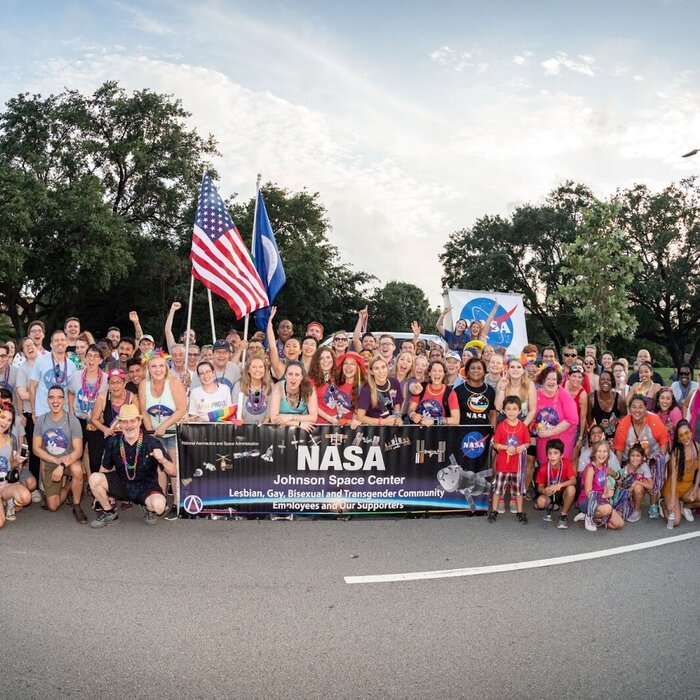 This #PrideMonth, NASA celebrates the significant contributions of LGBTQ+ employees, respects their individuality, and recognizes their contributions to advance NASA's priorities. 
We support the positive movement to promote self-affirmation, dignity, equal rights, build community and create awareness for diversity and gender variance. 
Despite the obstacles in achieving full acceptance and protections for the LGBTQ+ community, the progress made over the past decades has been significant, yet the work continues. Together we rise to achieve our goals as one. 
For more, check out the NASA LGBTQ+ Pride Gallery with stories from the community across NASA. Do you want to start your own internship journey at NASA? Visit our website for internship requirements and information about opportunities. 
Carolina Rodriguez/ NASA Johnson Space Center
Claire O'Shea/ NASA Johnson Space Center