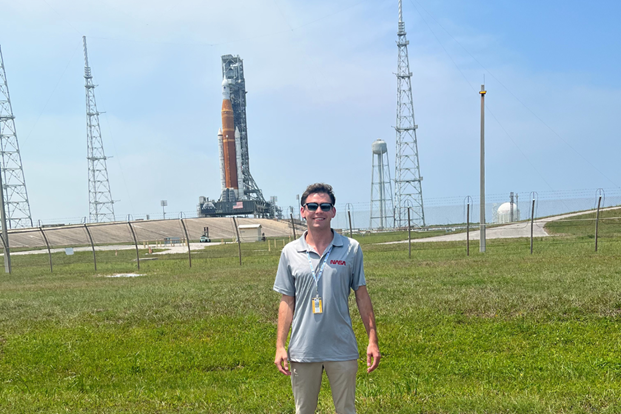 Every day we continue to push the boundaries of our knowledge. Joseph Birtman was always interested in space and fascinated with a sky full of stars ever since he was 12 years old. He finally achieved his dream as he worked hard to contribute to one of the most inspiring parts of humanity. 
Moon Simulation Tool
"I had an interesting background and mix of skills, and a deep enthusiasm for space," Birtman said.  
Joseph Birtman is currently a senior at the University of California, Berkley, where he is double majoring in Computer Science and Economics. He is also a former NASA intern from the Kennedy Space Center in Florida and worked in the Space Station Processing Facility (SSPF) lab. 
NASA will be landing on the Moon in the coming years. There, they need numerous unmanned vehicles and systems to assist the astronauts, perform science experiments and ultimately work toward the journey to Mars. 
Birtman worked on a simulation tool of the Moon called the Lunar Uncrewed Explorer Tool (LUnExT is an acronym made by Birtman and another intern for this simulation tool). This tool is used to plan independent missions and operations. He implemented into the simulation how much dust is kicked up during a landing, also known as a Plume Surface Interaction (PSI). PSI is essential for planning how close a rocket could land to ground equipment or determining how far a camera could be to document the landing. 
With the features mentioned and numerous others, this allows NASA scientists to quickly and easily create moon mission plans which are extremely important in the Age of Artemis. 
Diversity is Key
Birtman resonated with NASA's core values, especially "Diversity." Diversity is the key factor that leads to world-class innovations and discoveries. "The only way to create amazing things is through people with various backgrounds and viewpoints," Birtman said. 
His experience at NASA was unlike any other and he was grateful that he worked hard to get to where he is today. He believed that if you are even slightly interested in space or NASA missions, then you should apply. 
Don't worry if your background isn't STEM! NASA provides multiple roles for different majors and skill sets such as business, human resources, public relations, and even counterintelligence! The "lack of the "traditional" path may make your application even stronger," Birtman stated. 
Find out if we have the right role for you on our website. Additionally, feel free to check out Samuel Mohler and read about how he learned from pure passion, enthusiasm, and curiosity about space, science, and NASA missions just like Joseph!