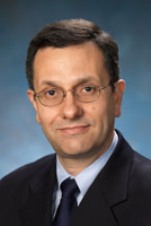 Time to adjust the sails…
This blog is dedicated to the topic of management and leadership in IPAO. Over the past two years we have embarked on our journey to excellence in IPAO; and we have made significant strides to reach our destination by improving our planning, our processes, and our products. I want to sincerely thank you for the way you have responded. I know I have pushed hard and you all have delivered in an excellent way. While we still have a ways to go in some areas, I think it is time to "adjust the sails" with respect to the way leadership and management is exercised in IPAO. We need to take advantage of the gains we have achieved to reduce the burden on all of us.
One of my main roles as your Director is to help clear the way for your success by addressing issues with upper management and advocating for you to secure resources and remove obstacles. Thus the level of insight and approval I need to have on the execution details of the office needs to be adjusted so I can most effectively do my work on your behalf. During these past two years while we were trying to improve our products, I had a great deal of involvement in reviewing our processes and products to ensure they were consistent with the Agency guidelines, standards and the expectations from upper management and our stakeholders. Now that I feel we are there, I no longer need that level of involvement. I hope this will lead to a more streamline approval of several of our products and reduce the burden on all of you while preserving the quality of our products.
Another area where we need enhanced clarity relates to the level of authority for execution within the organization. A good example is how changes to our processes are authorized. I consider that only those changes that impact policy (e.g. NPR 7120.5, SRB Handbook) need to be approved at the Director/Deputy Director level; all other changes such as SOPs, SOPIs, templates, etc, should be approved by EAG and PAG as appropriate.
Over the next few days we will be working on outlining and documenting the levels of delegation and approval between the Director/Deputy and the EAG and PAG Managers. I expect EAG and PAG will follow up with a similar activity within their offices.
I will ask for your input and advice on this matter as we work together to make IPAO more nimble.
As always, I welcome your comments.
James N. Ortiz, PhD
IPAO Director