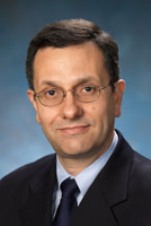 By now everybody in IPAO has felt the effects of this year's travel budget. For an organization like ours operating across such a broad scope and requiring such an extensive network of interfaces this has had a significant impact. Perhaps you are wondering whether this is a temporary issue to be waited out or whether it is something more permanent. I am sorry to tell you that what we have seen is part of the government-wide effort to reduce costs that is here to stay. It is anticipated that next year's travel budget will be reduced another ten percent (that is on top of this year's twenty percent reduction from FY10 levels).
So what are we going to do about it? We have prioritized our travel to support those activities that most require our physical presence and the highest level of personal interaction. This has been a painful activity and it has required us to plan our travel much more carefully and to work differently while still maintaining our effectiveness. We have reduced the number of Director Status Review (DSR) meetings at LaRC and have introduced virtual DSRs. We are also running some of our other meetings virtually such as the upcoming Chair Pause and Learn (PAL) and the Science Mission Directorate (SMD) quarterlies. Recognizing that we will have more remote working meetings, we are upgrading our IT infrastructure to include "life-size" high definition video capabilities at our major locations in order to run VITS-like meetings involving large groups at multiple locations that can be scheduled and conducted "on-the-fly." We have also procured more WebEx licenses and improved cameras to run remote meetings and collaborate in smaller groups. We are also upgrading our training to capture lessons and events in video format to be available "on-demand." Unlike this fiscal year, in which the travel cut was announced after we had already spent at a much higher level for one quarter, we can anticipate the reduced travel funding from the beginning of the coming year. This will allow us to better absorb the reduction by planning accordingly.
I recognize that these mitigations may not seem to allow for the same quality of interactions and relationships we have been able to build when the travel budget was less restricted but we need to recognize that this is our new normal. Every cloud has a silver lining and this reduction in travel can be viewed as providing us the opportunity to spend more time at home and who would argue with that! I am confident that the resilient staff of IPAO will find a way to make this work just as you have successfully confronted every other challenge.
As always, I welcome your thoughts.
Thank you for your continued support and commitment to the Agency's independent review function.
James N. Ortiz, PhD
IPAO Director