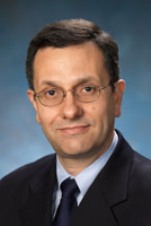 As we gather for our last Director's Status Review (DSR) of 2013 a look back at our activities and accomplishments this year reveals a year marked with unique challenges and opportunities. Our work plan for 2013 included several very significant "firsts" including the first PDR for the Exploration Systems Development (ESD), the first set of integrated reviews of the Joint Polar Satellite System (JPSS), and several new starts including OSIRIS-Rex, InSight, and SWOT. This year we also worked closely with the Mission Directorates to address those projects that experienced issues such as SGSS and ICESat-2. We closed out the review cycle and had the satisfaction to experience the successful flights of TDRS K, LDCM and MAVEN; all successful projects both technically and programmatically having completed development within the agency cost and schedule commitments. We continued supporting the transition through the lifecycle of several other projects and programs such as Sofia, ISS, RPS, SCAN, Orion, and ESD CP. We also continued supporting the agency by leading assessments outside of the SRB process such as the 2nd panel assessment of JWST. As you can see, the IPAO team continues to be at the very heart of the agency's most critical work!
As we were executing our manifest, other noteworthy events presented a challenging environment for us this year such as the budget environment under sequestration.  The effects of sequestration limited our resources (such as travel) and had an effect in our planned manifest with several reviews, particularly at the program level, being cancelled or deferred.  We also experienced the effects of the shutdown for which we had to demonstrate a great deal of quick thinking and flexibility (during and after the shutdown) to keep critical review activities on track.  We also had the sobering experience of having IPAO personnel in proximity to the unfortunate events in Boston and LAX and we are very grateful they are safely with us.
In spite of several changes in OoE management, this year we worked very closely with OoE and CAD to examine our integrated capabilities, strengths and opportunities, and to chart our way forward.  This work is ongoing but results have already been produced such as the updated charters for OoE, CAD and IPAO and efforts such as the leading questions.  In parallel with the efforts at the OoE level, there is a dedicated activity underway to further streamline our internal processes with several of you directly supporting these efforts and with the leadership team ensuring coordination and alignment with the activities at the OoE level.  I look at these activities as investments we are making to make the organization more robust in tackling external challenges such as sequestration and to make the difficult and critical job we do easier to perform.
This year also saw key improvements in our business and procurement operations that have produced more timely and efficient support to our operational needs and improved execution of our budget.  We also continued to make strides in our training operations with a very successful offering of the boot camp training attended by a record number of people and organizations.
Some of the same challenges will continue next year, and as in the case of the budget, may become even more severe.  We also need to be prepared to take on new opportunities that are opening in our direction.   The improvements and other efforts we invested in this year, and continue investing going forward, position our team to take on the ambitious  manifest we are executing in FY 14, to respond effectively to new and ongoing challenges in our budget and management environments while being ready to take advantage of future opportunities.
Thank you very much for all your hard work and dedication this year.  I wish you and your families a very enjoyable end of the year and best wishes in the year to come.
James Ortiz