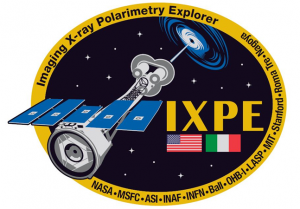 Media is invited to view the launch of NASA's Imaging X-Ray Polarimetry Explorer (IXPE), the first satellite mission dedicated to measuring the polarization of X-rays from a variety of cosmic sources.
IXPE is scheduled to launch
Dec. 9, 2021, aboard a SpaceX Falcon 9 vehicle from Kennedy Space Center's Launch Complex 39A in Florida. It is NASA's first mission dedicated to measuring X-ray polarization.
Click here for credentialing information and to read the full media advisory.