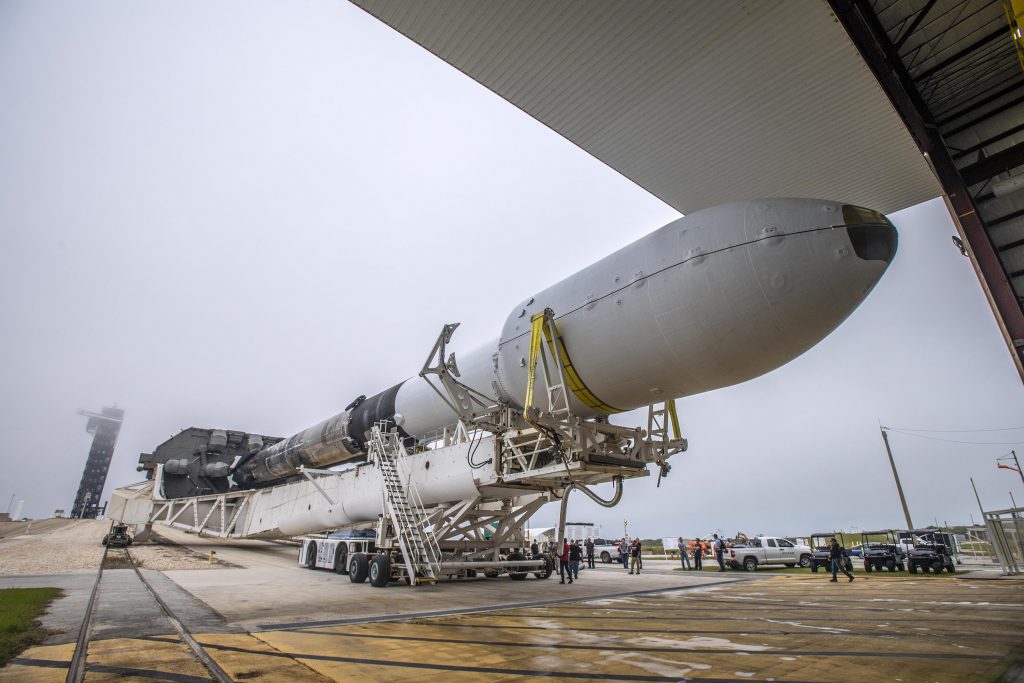 NASA's Imaging X-Ray Polarimetry Explorer (IXPE) spacecraft, atop a SpaceX Falcon 9 rocket, rolled out of Kennedy Space Center's Launch Complex 39A hangar to the launch pad on Tuesday, Dec. 7, at 12:46 p.m. EST. The rocket and spacecraft are expected to go vertical this evening.
NASA's first mission dedicated to measuring X-ray polarization, IXPE is targeted to lift off from Kennedy on Thursday at 1 a.m. EST. The launch is managed by NASA's Launch Services Program, based at Kennedy.
The IXPE spacecraft includes three space telescopes with sensitive detectors capable of measuring the polarization of cosmic X-rays, allowing scientists to answer fundamental questions about extremely complex environments in space where gravitational, electric, and magnetic fields are at their limits. The project is a collaboration between NASA and the Italian Space Agency.
On Dec. 9, starting at 12:30 a.m. EST, tune in to NASA Television, the NASA app, or the agency's website for a live broadcast – or stay right here for a live blog to take you through the launch day events.