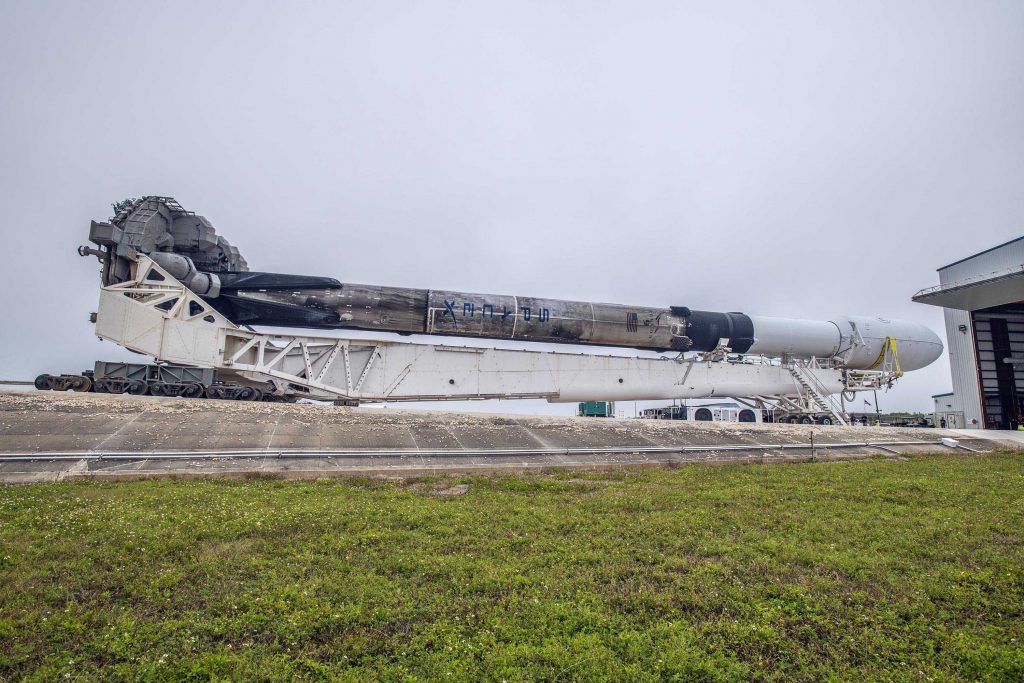 The rocket booster that will power NASA's Imaging X-Ray Polarimetry Explorer (IXPE) spacecraft into the sky from NASA's Kennedy Space Center in just a matter of hours has been there many times before.
"This booster has launched eight astronauts, three dragon capsules and one geostationary spacecraft," said Julianna Scheiman, SpaceX's director of civil satellite missions. "Reusability is key to lowering the cost of launch, which in turn enables greater investment and scientific research."
After launching IXPE into space, the booster will be brought back and landed on the SpaceX drone ship "Just Read the Instructions" off the coast of Florida.
IXPE is scheduled to lift off aboard a SpaceX Falcon 9 rocket from the Florida spaceport's Launch Complex 39A on Thursday, Dec. 9, at 1 a.m. EST. The launch is managed by NASA's Launch Services Program, based at Kennedy. Tune in to NASA Television, the NASA app, or the agency's website for a live broadcast – or stay right here for a live blog to take you through the launch day events.
Weather officials with Cape Canaveral Space Force Station's 45th Weather Squadron predict a 90% chance of favorable conditions for liftoff, with the cumulus cloud rule serving as the primary weather concern.
"We're looking at just a very, very slight chance of a weather issue," said Mike McAleenan, 45th Weather Squadron, Space Launch Delta 45. "There will be winds out of the west, northwest, and just a slight chance of cumulus clouds to impact the area."
IXPE will study the polarization of X-rays coming to us from some of the universe's most extreme sources, including black holes and dead stars known as pulsars. Since its arrival in Florida last month, the spacecraft has undergone several tests and eclipsed multiple milestones at Kennedy, including final processing, mating to the rocket, and encapsulation. On Tuesday, the rocket and spacecraft were transported to the launch pad and raised to the vertical position.
Stay connected with the mission on social media, and let people know you're following it on Twitter, Facebook, and Instagram using the hashtag #IXPE and tag these accounts:
Twitter: @NASA, @NASASocial, @NASA_LSP, @NASA_Marshall,
NASA_Kennedy, @NASAUniverse
Facebook: NASA, NASA LSP, NASA MarshallCenter, NASAKennedy, NASAUniverse
Instagram: NASA, NASASolarSystem, NASA_Marshall, NASAKennedy