By Rick Smith
If the secret to happiness is pursuing and achieving goals that bring contentment to both the heart and the intellect, then Kacie Davis, a flight controller for NASA's Imaging X-ray Polarimetry Explorer (IXPE), is living her best life – and she took an unexpected path to get there.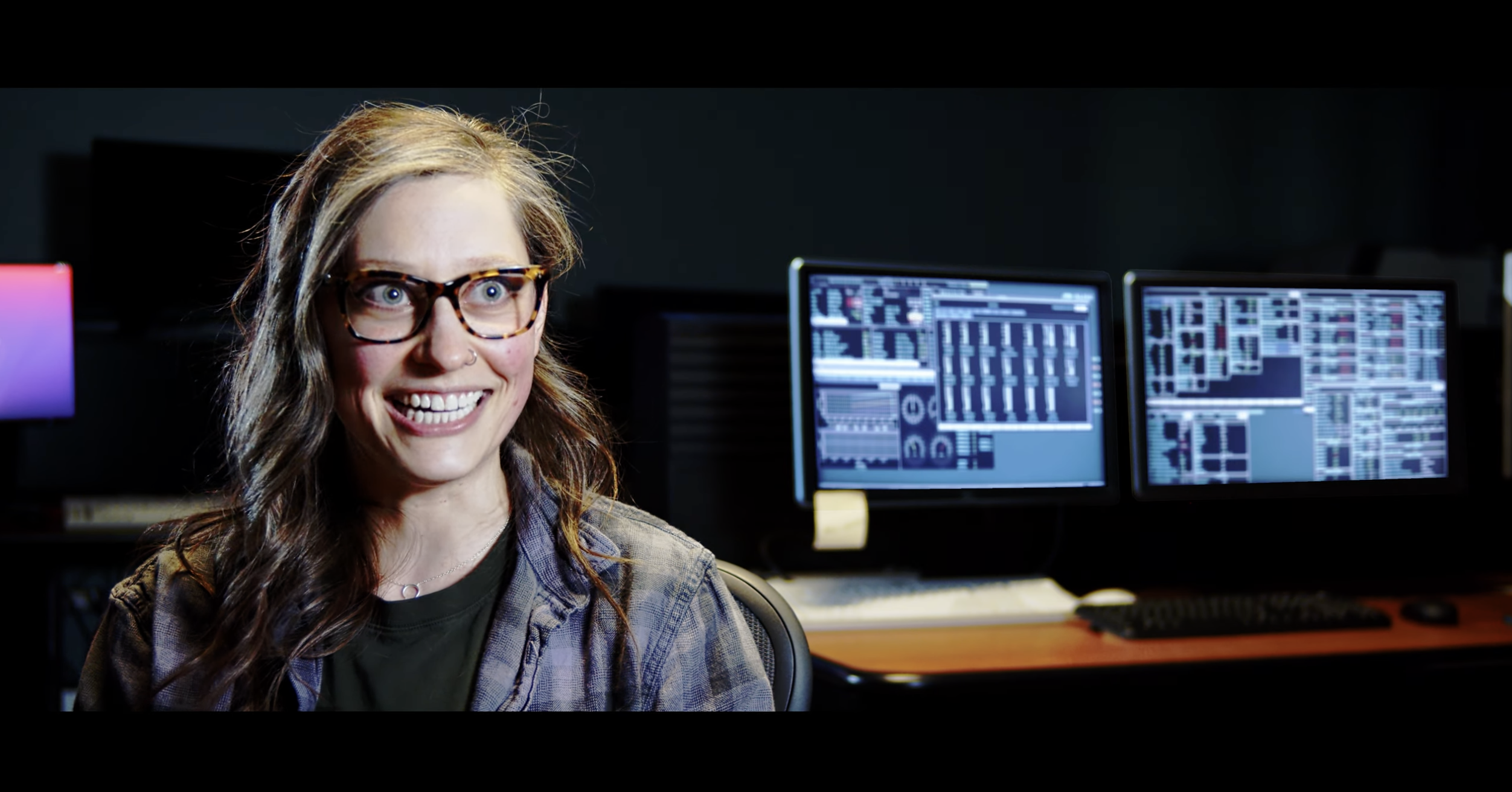 Initially, it wasn't the Leawood, Kansas, native's intent to pursue a STEM career – a path which led her to a seat on console in NASA's partner organization, the Laboratory for Atmospheric and Space Physics (LASP) on the University of Colorado-Boulder campus.
Davis originally went to school to refine her art skills, earning undergraduate degrees in drawing and photography from Kansas State University in Manhattan, Kansas, and a master's in studio art from the University of Connecticut in Storrs. Along the way she jockeyed a register at a videogame chain store to pay her rent, taught drawing and multimedia courses at U-Conn, and earned a first-degree black belt in taekwondo.
But some elusive question kept her searching for her professional niche. She had always created "abstract expressionist art that had a tendency to echo what space images look like," she said. "I kept hearing that in my art critiques – and it slowly piqued my interest in outer space and the universe." That led her to pursue an astronomy degree at CU-Boulder.
"It felt like this is a place where people get stuff done, and keep getting things done," she said. "It was inspiring."
It wasn't an easy path for an artist whose last mathematics courses had been at least a decade earlier. "I'd never taken physics!" she said. "At first, I wasn't following a lot of what my classmates and professors were talking about."
But the science spurred her on – along with the growing desire to help answer some of the oldest universal questions known to humanity, to aid in unlocking secrets of the most powerful and mysterious space phenomena: black holes, quasars, and more. She earned a bachelor's degree in astronomy in 2020, and became an IXPE flight controller in 2021.
Today, Davis spends much of her time as a flight controller monitoring and directing IXPE's work as the spacecraft observes and tracks polarized X-rays emitted by powerful celestial objects. Imaging in space is often a one-dimensional process, snapping a photograph and observing the results, but IXPE delves deeper, she said. IXPE measures X-ray polarization, a property of light related to the orientation of the waves' vibrations.
"Polarimetry is two-dimensional, measuring the direction of X-ray photons flowing away from their source, aiding us in determining brightness and the path of travel, where an object came from and where it might be heading," she said. "IXPE can even help us measure the spin of black holes – something we've never directly measured before. How exciting is that!"
She also regularly works with undergraduate student trainees in the LASP, helping them hone the mission-ops skills that will, in time, enable them to chair a flight controller's post of their own.
Both aspects of the work, she said, "make me feel like I'm contributing to finding answers to the unknown – which is what I'd been searching for in art. That is quite rewarding."
In the first months of 2022, Davis was thrilled to be part of the team that helped IXPE acquire its first target of study, Cassiopeia A – the remains of a star that exploded in the 17th century. Ten light-years in diameter, "Cas-A" is a bright ball of superheated gas and glowing cosmic ray particles some 11,000 light-years from Earth.
"We've looked at Cas-A a million times, but IXPE showed us more than we'd ever seen before," Davis said. "It's a brand-new set of eyes, looking at the universe in a completely new way."
Not a bad way to describe Davis herself.