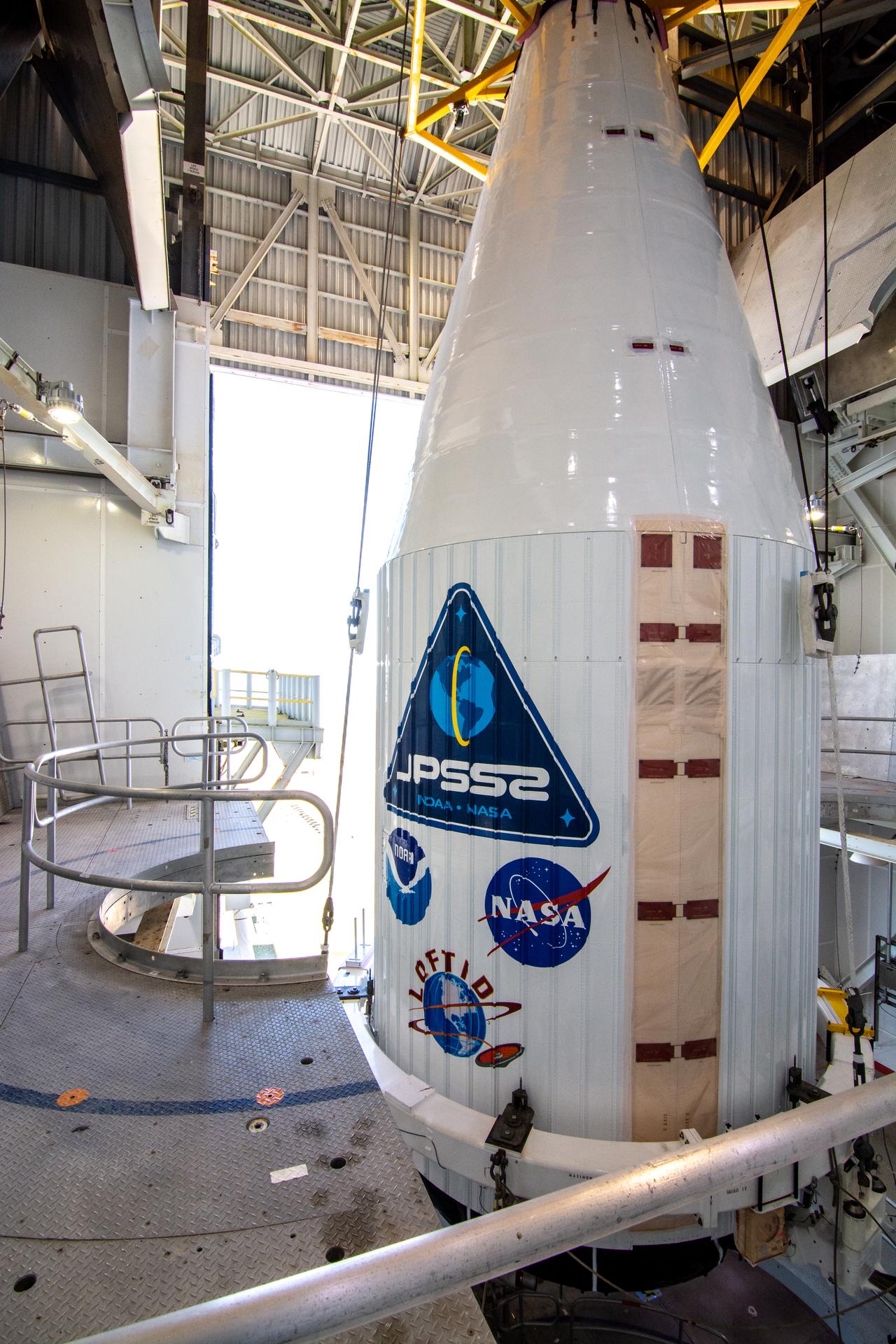 NASA and United Launch Alliance (ULA) managers completed the Flight Readiness Review this morning at Vandenberg Space Force Base in California for the National Oceanic and Atmospheric Administration (NOAA) and NASA Joint Polar Satellite System-2 (JPSS-2) satellite mission. The review focuses on the preparedness of NASA, ULA, and the JPSS-2 team to support the flight and the certification of flight readiness. The final step is the Launch Readiness Review, which is scheduled to begin Friday, at 9 a.m. PDT on Oct. 28.
JPSS-2 is scheduled launch on Tuesday, Nov. 1, at 2:25 a.m. PDT from Vandenberg's Space Launch Complex-3. NASA's Launch Services Program, based at Kennedy Space Center, America's premier multiuser spaceport, is managing the launch service.
The Joint Polar Satellite System (JPSS) is the nation's advanced series of the latest generation of NOAA's polar-orbiting environmental satellites. JPSS is a collaborative program between NOAA and NASA and, through its series of five satellites, JPSS will provide critical observations well into the 2030s. JPSS currently includes two satellites – the Suomi National Polar-orbiting Partnership, and NOAA-20. NOAA'S JPSS-2 is the third satellite in the Joint Polar Satellite System series and will be one of five satellites that will comprise the JPSS constellation. Upon reaching orbit, NOAA will rename the satellite NOAA-21.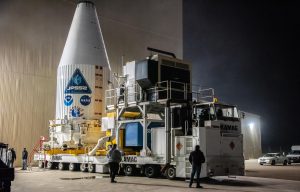 JPSS-2 is expected to capture data to improve weather forecasts, helping scientists predict and prepare for extreme weather events and climate change. This includes forecasting severe weather such as hurricanes and tornadoes, predicting blizzards days in advance, and assessing other environmental hazards such as droughts, forest fires, poor air quality, and harmful ocean conditions, particularly along the coasts.
Hitching a ride as a secondary payload on the launch is NASA's Low-Earth Orbit Flight Test of an Inflatable Decelerator (LOFTID) technology demonstration, a new form of heat shield that could be used for crewed and large robotic missions to Mars and beyond.
LOFTID is managed by the agency's Langley Research Center in Hampton, Virginia, with contributions from various NASA centers: Ames Research Center in Silicon Valley, California; Marshall Space Flight Center in Huntsville, Alabama; and Armstrong Flight Research Center in Edwards, California.
For more information about JPSS-2, visit:
https://www.nesdis.noaa.gov/next-generation/jpss-2-launch
For more information about LOFTID, visit:
Low-Earth Orbit Flight Test of an Inflatable Decelerator (LOFTID) | NASA
Learn more about NASA's Launch Services Program at:
https://www.nasa.gov/centers/kennedy/launchingrockets/index.html
Stay connected with the mission on social media, and let people know you're following it on Twitter, Facebook, and Instagram using the hashtag #JPSS2 and #LOFTID and tag these accounts:
Twitter: @NASA, @NOAA, @NOAASatellites, @JPSSProgram, @NASA_LSP, @NASAKennedy, @NASAEarth, @NASAGoddard, @NASALangley, @NASA_Technology, @ULALaunch
Facebook: NASA, NOAA Satellites, NASA LSP, NASA Kennedy, NASA Earth, NASA_Langley, NASA Technology
Instagram: NASA, NASA Kennedy, NOAA Satellites, NASAEarth, NASA_Langley