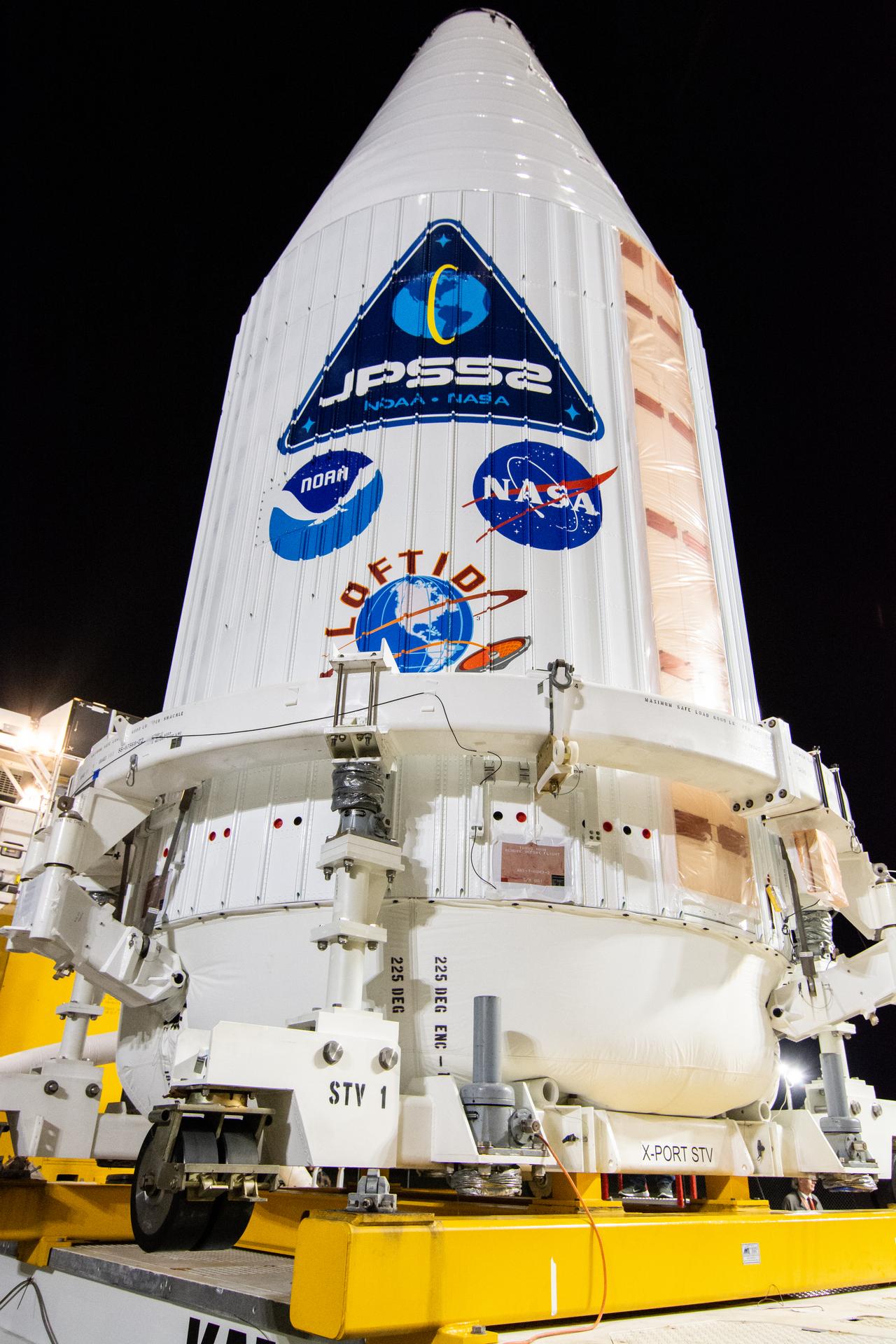 A team of launch managers for NASA and the National Oceanic and Atmospheric Administration's (NOAA) Joint Polar Satellite System-2 (JPSS-2) satellite mission have authorized approval to proceed to launch countdown at Vandenberg Space Force Base in California ahead of a scheduled launch on Tuesday, Nov. 1 at 2:25 a.m. PDT, from Space Launch Complex-3. The launch will also carry NASA's Low-Earth Orbit Flight Test of an Inflatable Decelerator (LOFTID) to orbit for its technology demonstration.
During the Launch Readiness Review (LRR) on Oct. 28, launch managers from NASA's Launch Services Program (LSP), United Launch Alliance (ULA), and NOAA received an update on the mission status and any close-out actions from the previously held Flight Readiness Review. Signing the Certificate of Flight Readiness at the conclusion of the LRR were NASA's Office of Safety and Mission Assurance; LSP's chief engineer, launch director, and program manager; the U.S. Space Force's Space Launch Delta 30 commander; the JPSS-2 project manager; and the ULA Launch Director.
Up next, NASA will hold a prelaunch briefing for the JPSS-2 and LOFTID mission today at 6 p.m. EDT (3 p.m. PDT) on NASA TV.
Briefing participants are:
Tim Walsh, director, NOAA's JPSS Program Office, NOAA
John Gagosian, director, NASA's Joint Agency Satellite Division
Irene Parker, deputy assistant administrator, NOAA Systems, National Environmental Satellite, Data, and Services
Omar Baez, launch director, NASA's Launch Services Program
Gary Wentz, vice president, Government and Commercial Programs, ULA
Jim Reuter, associate administrator for NASA's Space Technology Mission Directorate
Zack Zounes, launch weather officer, U.S. Space Force
Meteorologists with the U.S. Space Force's Space Launch Delta 30 Weather Squadron predict a 40% percent chance of favorable weather for launch on Tuesday morning, with thick cloud layers posing the main concern.
Launch coverage will begin at 4:45 a.m. EDT (1:45 a.m. PDT) on Nov. 1. You can follow the countdown milestones here on the blog and on NASA Television.