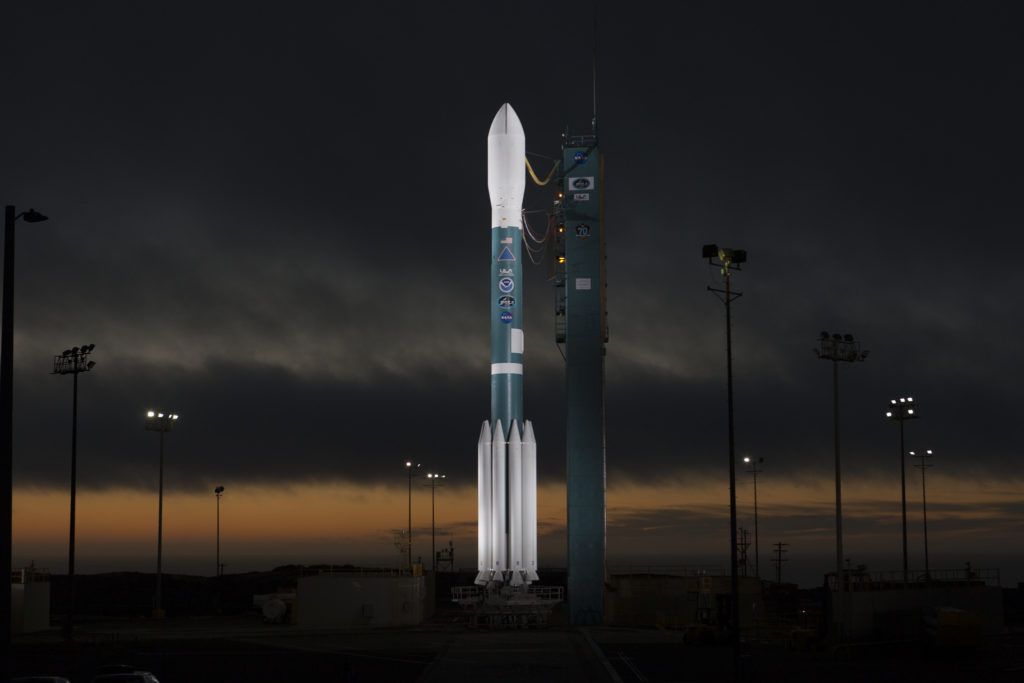 Welcome to live coverage from the countdown to liftoff of NOAA's Joint Polar Satellite System-1, or JPSS-1, aboard a United Launch Alliance Delta II rocket. Launch is planned for 1:47 a.m. PST (4:47 a.m. EST) from Space Launch Complex 2 at Vandenberg Air Force Base in California.
Countdown clocks are holding at the T-15 minute mark. This is a routine hold that's built into the countdown to give the team additional time if needed.
JPSS-1 is the first in NOAA's series of four, next-generation operational environmental satellites designed to circle the Earth in a polar orbit. JPSS represents significant technological and scientific advancements in observations used for severe weather prediction and environmental monitoring. This data is used by NOAA's National Weather Service for numerical forecast models, ultimately helping emergency managers make timely decisions on life-saving early warnings and evacuations.