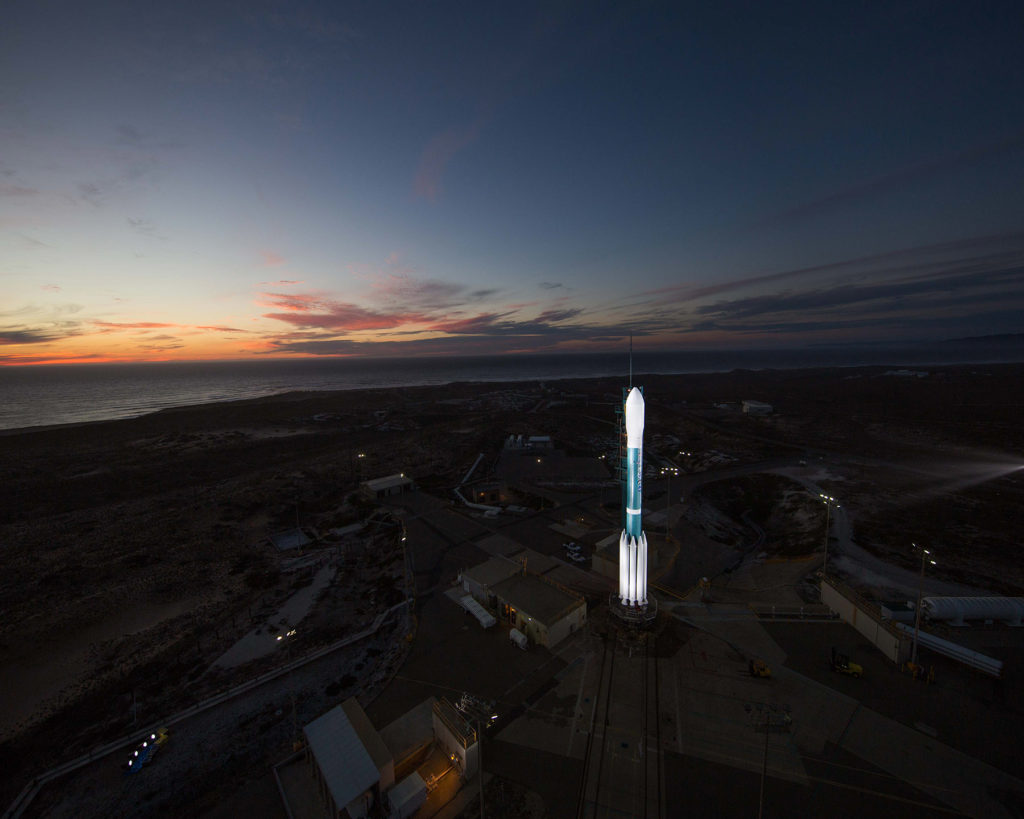 NOAA's Joint Polar Satellite System-1 spacecraft is slated to get a boost into polar orbit this morning aboard a United Launch Alliance Delta II rocket. Liftoff from Space Launch Complex 2 at California's Vandenberg Air Force Base is scheduled for 1:47 a.m. PST (4:47 a.m. EST). Weather is expected to be favorable; the 30th Weather Squadron's Capt. Ross Malugani, serving as today's launch weather officer, will give the launch team an update shortly.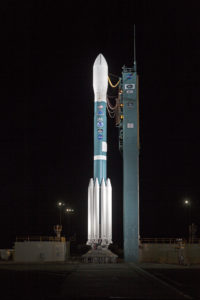 At this time, the countdown is on hold at the T-15 minute mark. This is a planned hold built into the Delta II countdown. The countdown should resume in about seven minutes.
The rocket has been loaded with its propellants, cryogenic liquid oxygen and a rocket-grade kerosene called RP-1.
JPSS-1 is the first in NOAA's series of four, next-generation operational environmental satellites designed to circle the Earth in a polar orbit. JPSS represents significant technological and scientific advancements in observations used for severe weather prediction and environmental monitoring. This data is used by NOAA's National Weather Service for numerical forecast models, ultimately helping emergency managers make timely decisions on life-saving early warnings and evacuations.
Save
Save