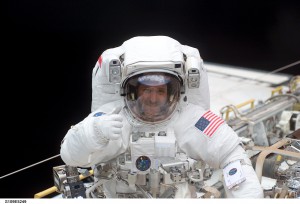 Four accomplished NASA astronauts soon will be inducted into the U.S. Astronaut Hall of Fame.
Joining the hall of fame this year are NASA's associate administrator for the Science Mission Directorate John Grunsfeld, and former astronauts Steve Lindsey, Kent Rominger, and M. Rhea Seddon. Their induction brings the total number of space explorers enshrined to 91.
NASA Television will provide live coverage of the induction ceremony at 2 p.m. EDT on Saturday, May 30.
For more information, go to http://go.nasa.gov/1QalTnm.