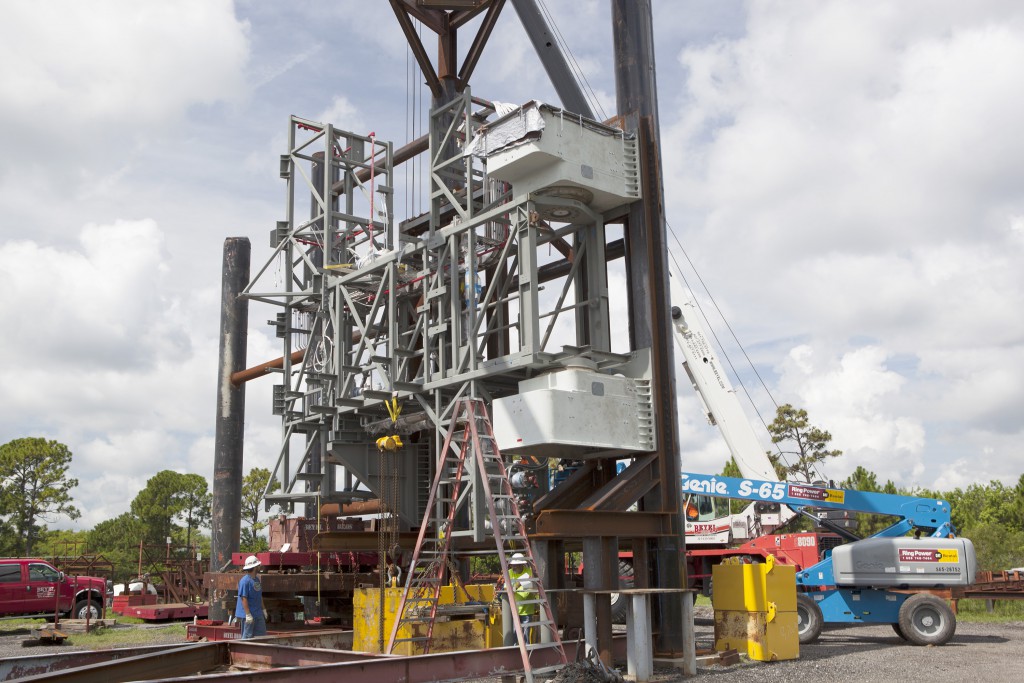 Load test #1 on the Interim Cryogenic Propulsive Stage Umbilical (ICPSU) arm for NASA's Space Launch System (SLS) was completed July 23 at Coastal Steel in Cocoa, Florida. The test consisted of applying six vertical loads and eight horizontal loads onto the truss in the retracted position to simulate the effects of a launch on the structure.
A load test tower was designed and fabricated at Coastal Steel for the test. Engineers and technicians from NASA Kennedy Space Center and Coastal applied the loads by hanging weights off the ICPSU structure. Vertical loads were applied by hanging the weights directly, and horizontal loads were applied by a rope that wrapped over an adjacent pipe on the load test tower.
The ICPSU is one of the umbilical arms that will be attached to the mobile launcher. The umbilical will be located at about the 240-foot-level of the mobile launcher and will supply fuel, oxidizer, pneumatics, hazard gas leak detection, electrical commodities and environmental control systems to the interim cryogenic propulsive stage of the SLS rocket during launch.