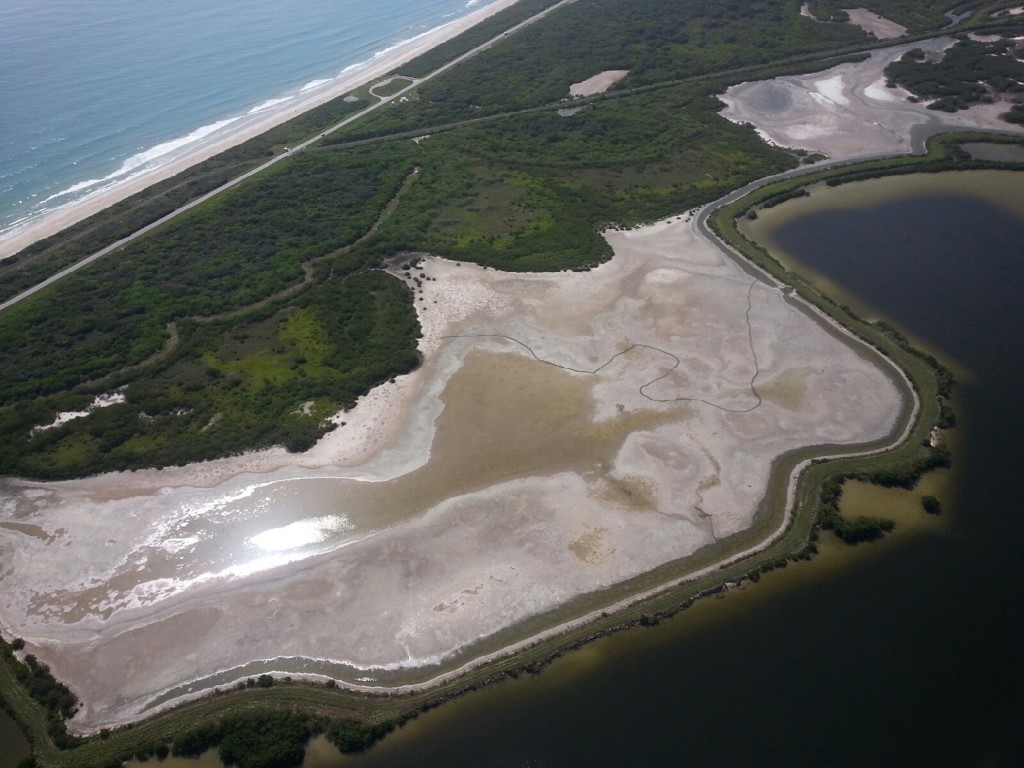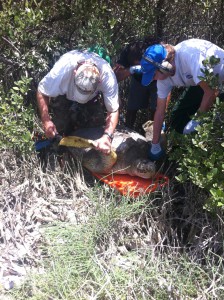 A routine helicopter flight to survey manatees at the Merritt Island National Wildlife Refuge took an unusual turn July 8. From their viewpoint in the air above NASA's Kennedy Space Center in Florida, which shares boundaries with the wildlife refuge, team members with the spaceport's Ecological Program spotted a lengthy trail of turtle tracks meandering across a dried-out pond between the Banana River Lagoon and the Atlantic Ocean.
The pilot lowered the helicopter, giving the wildlife scientists on board a better view. The tracks led to an adult female green sea turtle who apparently had emerged from the Banana River and wandered at least 500 meters across the dry sand in an attempt to nest. The team concluded the manatee survey, then took to an airboat to help the wayward turtle.
Kennedy's Ecological Program team coordinated the rescue effort with the refuge, Cape Canaveral Air Force Station, the U.S. Fish and Wildlife Service and the Florida Fish and Wildlife Conservation Commission.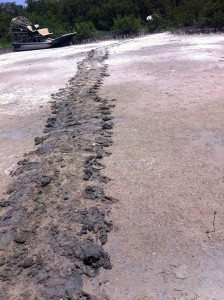 Although the turtle was relatively healthy, she was exhausted from her journey and far from the water, and might not have survived without help. It took five staffers to lift her onto a backboard and into the airboat. She was returned to the waters of the Banana River.
The endangered green turtle is one of several species found along the Florida coast. The large reptiles are known to inhabit the lagoon during the early stages of their life cycle and outside of nesting season once they become adults. Since adults normally nest from the ocean, it's unusual for one to nest from the river. Disoriented females typically are discovered when tracks are found on the beach during routine surveys conducted during nesting season.