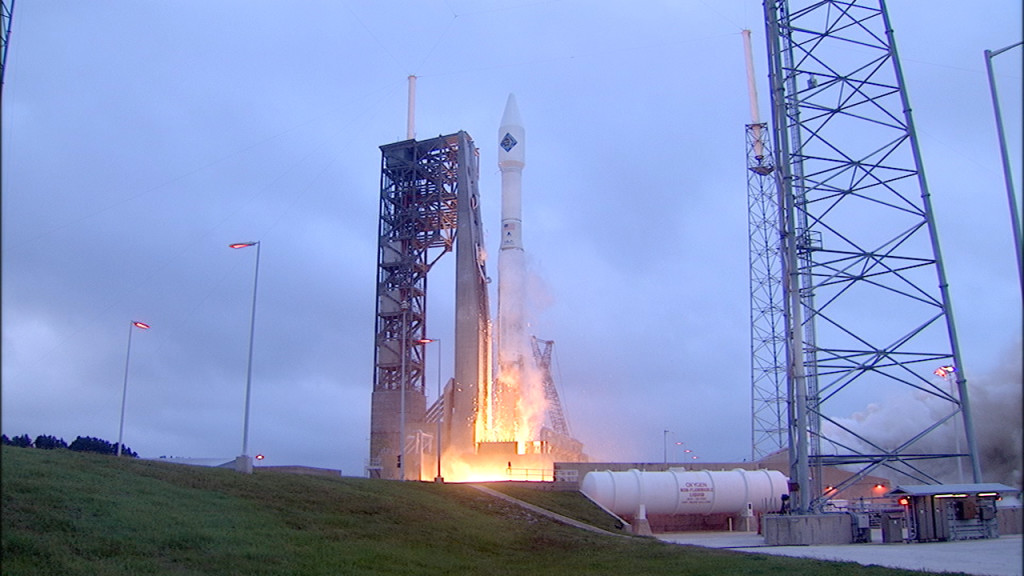 New hardware that will support dozens of NASA investigations and other science experiments from around the world is among the more than 7,000 pounds of cargo on the way to the International Space Station aboard Orbital ATK's Cygnus spacecraft. It launched at 4:44:57 p.m. EST Sunday on a United Launch Alliance Atlas V rocket from Space Launch Complex 41 on Cape Canaveral Air Force Station in Florida.
The mission is Orbital ATK's fourth cargo delivery flight to the station through NASA's Commercial Resupply Services contract. This is the first flight of an enhanced Cygnus spacecraft to the station. The cargo freighter now features a greater payload capacity, new UltraFlex solar arrays and new fuel tanks. Cygnus' pressurized cargo module has been extended and increases the spacecraft's interior volume capacity by 25 percent, allowing more cargo to be delivered with each mission. It's also the first Cygnus mission using the Atlas V launch system.
For more information on this mission, visit https://www.nasa.gov/orbitalatk. To join the online conversation about the Orbital ATK CRS-4 launch and the International Space Station on Twitter, follow @Space_Station and #Cygnus.
Photo credit: NASA TV