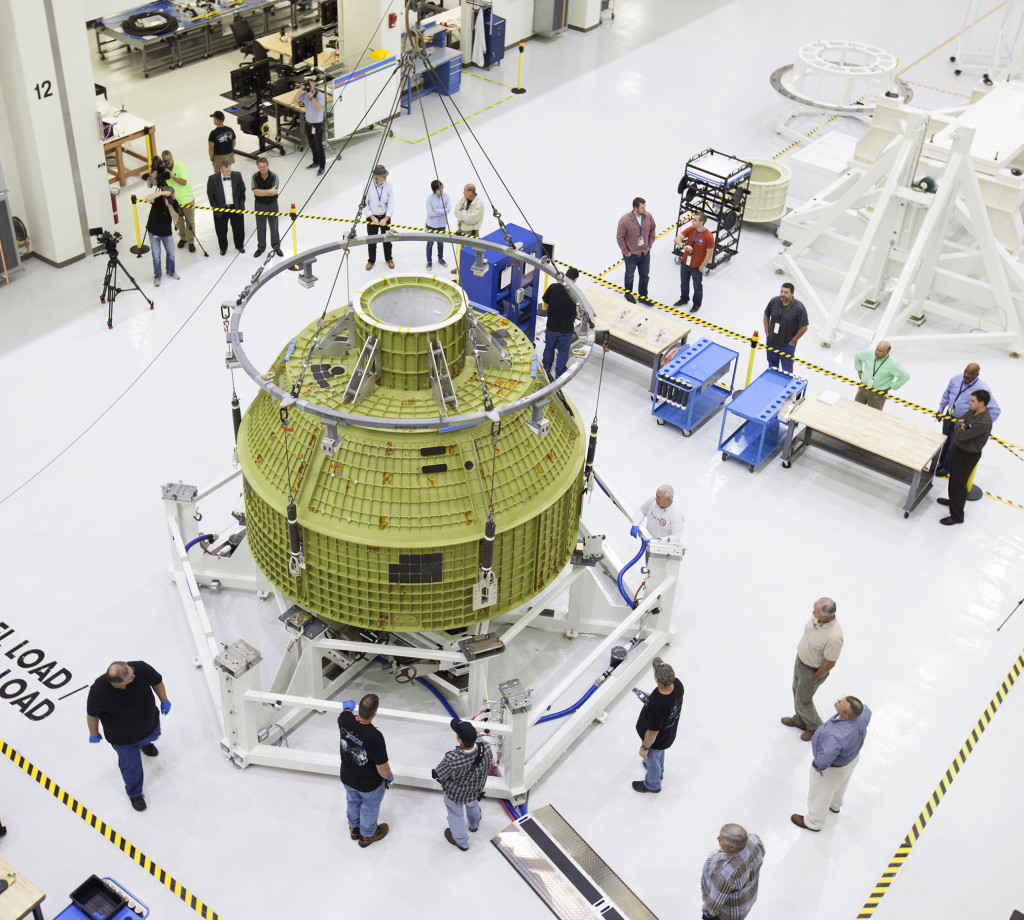 The Orion crew module pressure vessel for NASA's Exploration Mission-1 (EM-1) has been secured in an upgraded version of a test stand called the birdcage in the high bay inside the Neil Armstrong Operations and Checkout (O&C) Building at the agency's Kennedy Space Center in Florida.
The pressure vessel is the underlying structure of the Orion crew module. It arrived at Kennedy on Feb. 1 aboard NASA's Super Guppy aircraft at the Shuttle Landing Facility operated by Space Florida at Kennedy. It was offloaded and transported to the O&C.
In the high bay, NASA and Orion manufacturer Lockheed Martin will prepare the vehicle for its mission. Over the next 18 months, more than 100,000 components will arrive at Kennedy and be integrated with the spacecraft by the team. It will be outfitted with its systems and subsystems necessary for flight, including its heat-shielding thermal protection system.
The Orion spacecraft will launch aboard NASA's Space Launch System rocket on EM-1, a test flight that will take it thousands of miles beyond the moon over the course of about a three-week mission.
For more information on EM-1, visit: http://go.nasa.gov/1SD5oVk.