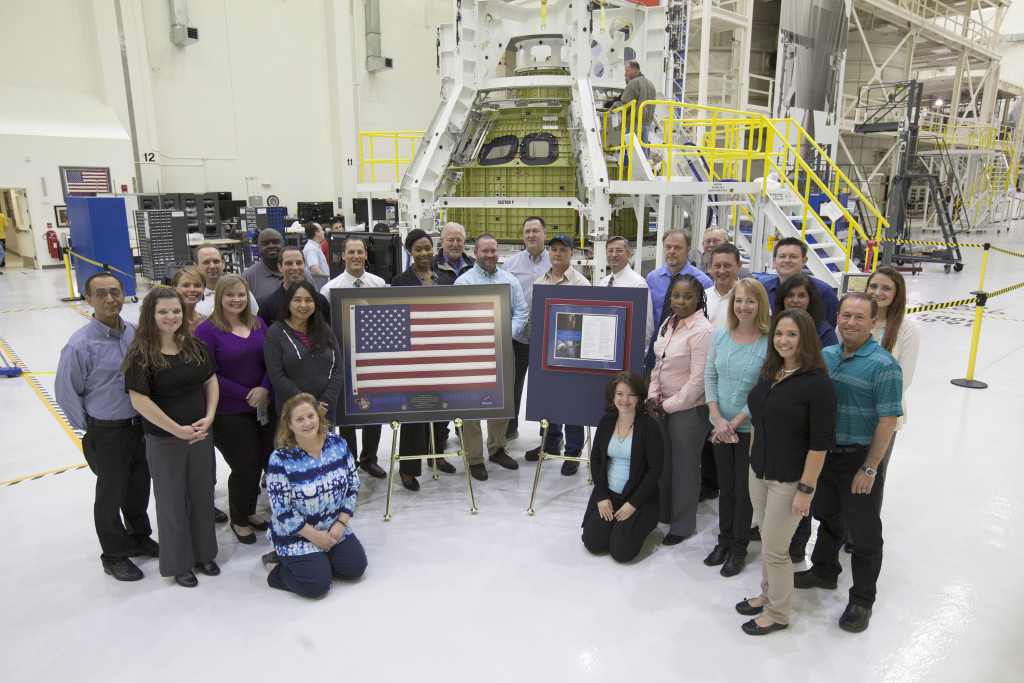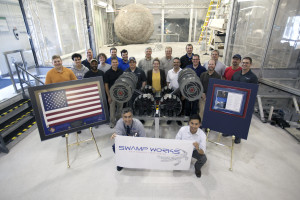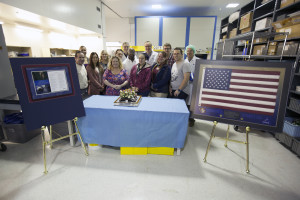 From watching a rocket launch at NASA's Kennedy Space Center to reading poetry, inspiration can come in many forms. While Dr. Maya Angelou was alive, many of her works inspired us and some even took our breath away, just like witnessing millions of pounds of thrust lifting a rocket toward the heavens.
Recently, a United States flag and a poem by Dr. Maya Angelou went on display at various locations around Kennedy Space Center. The United States flag was presented to NASA on behalf of the men and women of Lockheed Martin by Marillyn Hewson and Rick Ambrose.
Along with the flag, the Angelou Family "Cage Foundation" gifted a plaque of Dr. Angelou's writing, "A Brave and Startling Truth" to NASA, which NASA Administrator Charlie Bolden accepted on behalf of the agency. Angelou, who died in 2014, was a poet and award-winning author known for her numerous poetry and essay collections. Both the flag and the plaque were flown on the Orion Exploration Flight Test-1 on Dec. 5, 2014. The two items are a traveling exhibit that will spend a month at each NASA center. The flag and poem will remain on display in the main lobby of Kennedy's Headquarters Building until March 11.
The poem was written and delivered by Dr. Angelou in honor of the 50th anniversary of the United Nations, a fitting tribute to Orion's first flight.
All the stops on the exhibit tour showcased employees' accomplishments toward making the journey to Mars. Here at Kennedy, Angelou's writings never rang more true:
When we come to it
We must confess that we are the possible
We are the miraculous, the true wonder of this world
That is when, and only when
We come to it.