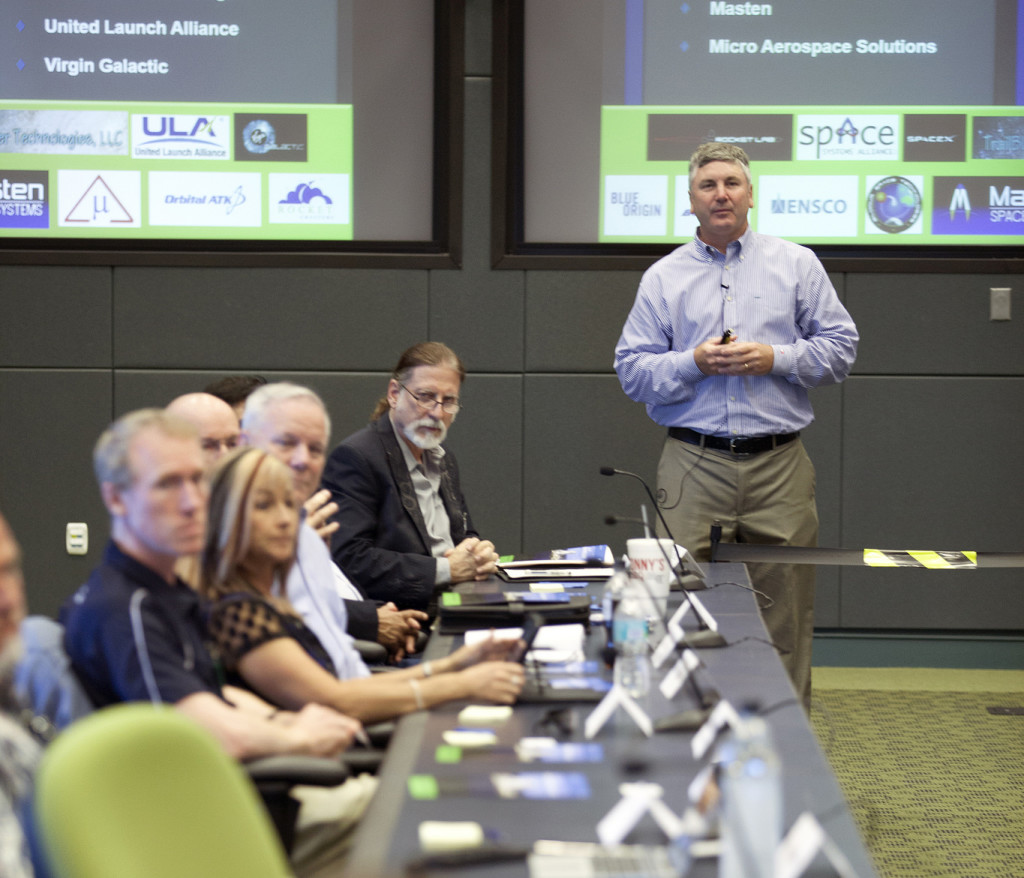 More than 20 partners and prospective partners participated in a Partnership Landscape Forum hosted by the Center Planning and Development Directorate (CPD) at NASA's Kennedy Space Center in Florida on April 7. The workshop was led by CPD Director Scott Colloredo, with welcoming remarks by Kennedy Center Director Bob Cabana.
"The landscape here at the Kennedy Space Center has changed tremendously in the last five years. We really are a multi-user spaceport and now we're moving into a new phase of working agreements, Cabana said. "We've put the infrastructure in place to help make that happen. This is really an exciting time."
Representatives from various Kennedy organizations shared information on the requirements necessary to do business with the center, including agreement approach and framework; commercial operations, safety and mission assurance requirements; and a perspective from the Federal Aviation Administration (FAA). Presentations also covered Kennedy's payload services capabilities, the Universal Propellant Servicing System developed for use at Launch Pad 39C and other launch locations, and the autonomous flight termination system that is available to customers through the center's Technology Transfer Office.
"We're counting on you, our current and future partners represented here today, to help shape the future of Kennedy and the whole space coast," said Colloredo.
Government and academia forum participants included the U.S. Air Force 45th Space Wing, FAA, Florida Department of Transportation, Space Florida, the Space Coast Economic Development Commission and Embry-Riddle Aeronautical University.
Industry attendees included Blue Origin, Boeing, Ensco, Gilmour Space Corp., Greenboard Enterprise, Masten, Micro Aerospace Solutions, Orbital ATK, Rocket Crafters Inc., Rocket Lab USA, Space Systems Alliance, SpaceX, TrailBlazer Technologies, United Launch Alliance and Virgin Galactic.
Attendees were encouraged to ask questions and participate in a roundtable discussion.
"Thank you for coming out today to share your ideas. Your feedback will help make this multi-user spaceport successful," said Kennedy Deputy Director Janet Petro. "We want to be the place that people want to come to do business."