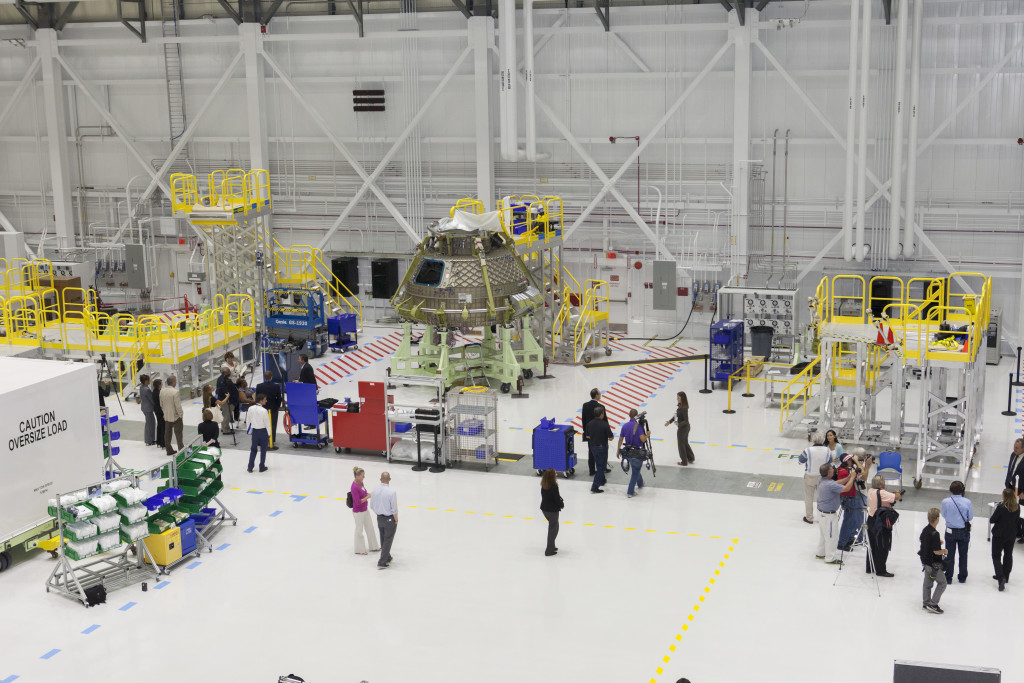 Boeing on Tuesday unveiled its clean-floor facility that serves as the hub for its CST-100 Starliner spacecraft as they are manufactured and prepared for flight to and from the International Space Station, and where they'll refurbished between missions. The high bay in the company's Commercial Crew and Cargo Processing Facility, formerly known as Orbiter Processing Facility 3, is now modernized and ready to support the Starliner program.
It was once filled with about 1,000 tons of steel work platforms that enshrouded the space shuttle orbiters as they were refurbished and prepared for flight. Today, the facility contains several pieces of hardware and a mock-up that are key to Boeing's and NASA's efforts to launch astronauts from Florida's Space Coast through the Commercial Crew Program.
Read the full story here.
(Photo credit: NASA/Kim Shiflett)