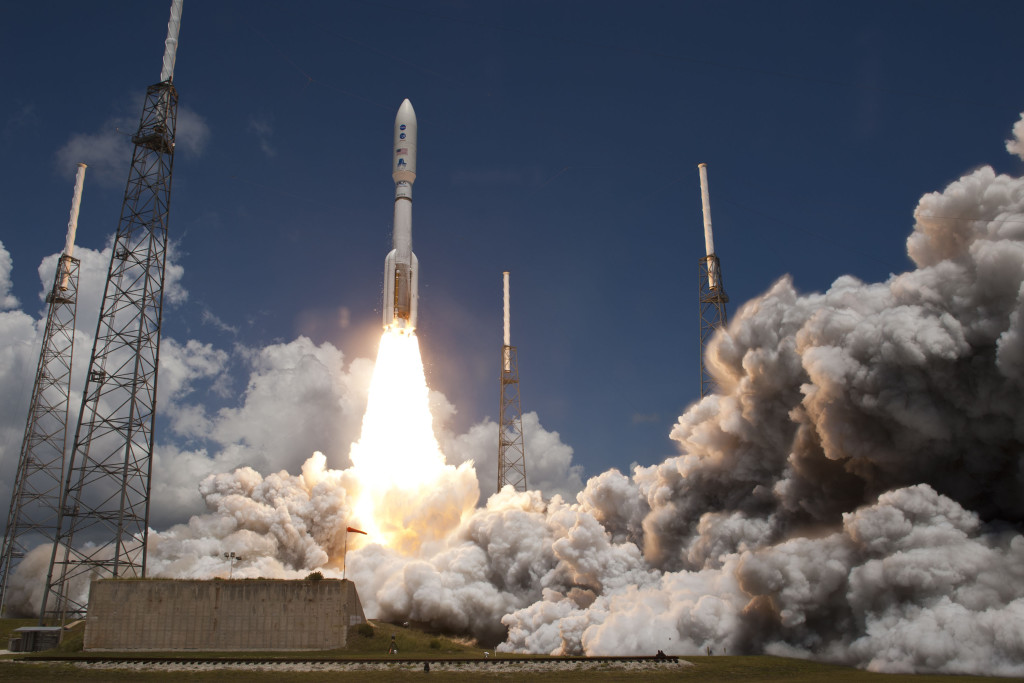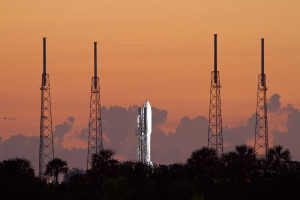 NASA's Juno spacecraft is arriving at its destination with fanfare and fireworks.
As Americans celebrate Independence Day, Juno will slip into orbit around Jupiter. The solar-powered, 4-ton probe launched from Cape Canaveral Air Force Station in Florida atop a United Launch Alliance Atlas V rocket on Aug. 5, 2011.
In August 2007, a team led by NASA's Launch Services Program based at Kennedy Space Center selected an Atlas V 551 rocket for the task of launching Juno. After four more years of mission integration and analysis, Juno was lofted into space with a nearly perfect ascent. At that point the Juno team at the Jet Propulsion Laboratory in Pasadena, Calif. took over control of the mission, deploying the spacecraft's huge solar arrays and beginning a thorough checkout of all its systems and instruments to make sure all was well at the start of the long journey.
Now five years and some 1.75 billion miles later, Juno will enter into an orbit around Jupiter that gradually will get closer and closer to the planet during its mission lifetime. At about 9 p.m. Eastern Daylight Time on the Fourth of July, the spacecraft will fly within 2,900 miles of the cloud tops of Jupiter. It will conduct a 35-minute burn of its main engine, slowing by about 1,200 mph so it can enter the polar orbit of our solar system's largest planet.
"I'm sure it will be a tense 35 minutes on July Fourth during the main engine firing necessary to slow Juno down enough to achieve orbit around Jupiter," said John Calvert, Juno's mission manager for the Launch Services Program (LSP) at Kennedy Space Center. "We are all excited to finally start revealing the mysteries of the origins and evolution of Jupiter."
Juno's goal is to understand the origin and evolution of Jupiter, look for a solid planetary core, map magnetic fields, measure water and ammonia in the deep atmosphere, and observe auroras.
For the latest status and information on Juno's arrival at Jupiter, visit the mission's website at https://www.nasa.gov/mission_pages/juno/main.
Photo credits: NASA/Kenny Allen (top and middle) and NASA/Kim Shiflett (bottom)