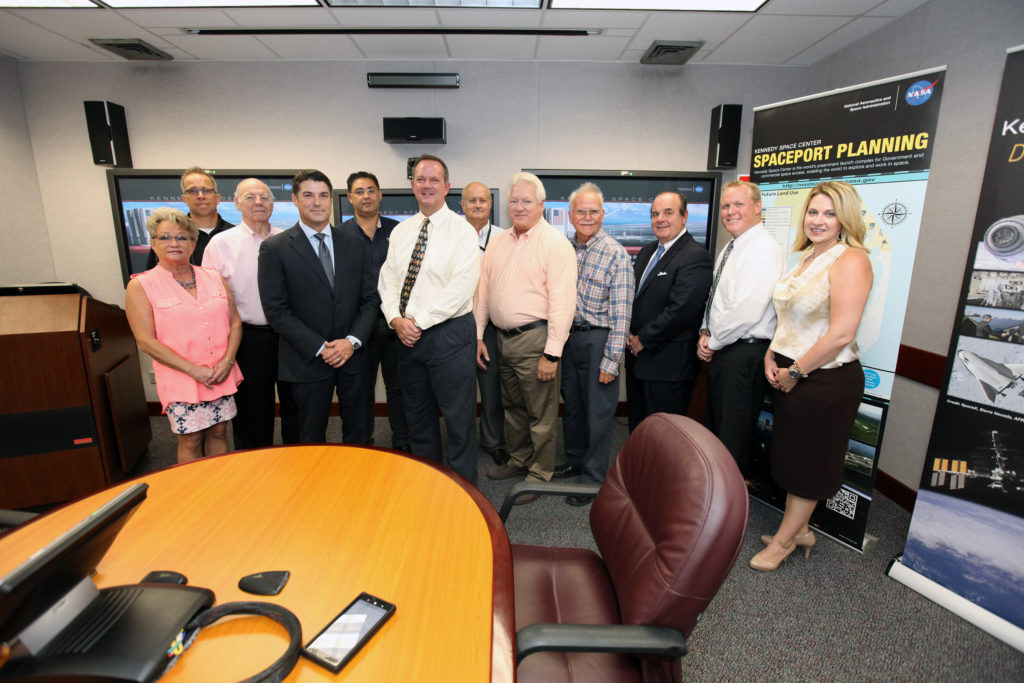 NASA, local and state officials gathered at the agency's Kennedy Space Center in Florida today to spaceport's share their visions of the spaceport's future and discuss ways to work together to give these plans the best chance at success.
"Working with the state of Florida, we've already created a very vibrant multi-user spaceport here," said Tom Engler, acting director of Kennedy's Center Planning and Development Directorate, or CPD.
"Our intent today is to engage with state partners on the things we're doing here, and also to get ideas about how we could do things differently, better or more effectively."
The KSC Roundtable is a semi-annual meeting hosted by CPD. The goal is to bring together agency insiders, government officials, and Florida representatives from a wide variety of industries to review Kennedy's current plans and strengthen communications between all parties.
Thursday's gathering is the sixth held at the spaceport in recent years. This meeting focused on the center's land use for commercial space customers and sought feedback on Kennedy's Master Plan, partnerships and more.
"In the past five years, significant upgrades to our infrastructure have prepared the center for the next 50 years of spaceflight," Engler said. "I believe this to my core: The progress we have made here would not have been possible without the help of our partners in the state of Florida."
"It's up to people like us to tell this story," said Rep. Steve Crisafulli, speaker of the Florida House of Representatives, referring to the benefits of working together to solve challenges. "There are a lot of ways to accomplish things."
State and local government participants included Rep. Steve Crisafulli, speaker of the Florida House of Representatives; Rich Biter, former Florida Department of Transportation (FDOT) assistant secretary, Intermodal Systems Development; Alan Hyman, director, Transportation Operations, FDOT District 5; and and Moataz Hassan, Brevard operations engineer, FDOT District 5.
Industry participants featured Marshall Heard, retired Boeing senior executive; Greg Weiner, senior director of business development with the Economic Development Commission of Florida's Space Coast; Charles Lee, director of advocacy, Florida Audubon Society; and Todd Pokrywa, senior vice president, The Viera Co.
"I just want to say thank you for being here. We're all about partnerships, and these relationships go a long way," Kelvin Manning, associate center director, told those in attendance.
"People look at Kennedy Space Center and how far we've come in the past five years, and they are impressed," he added. "And it happens because of activities like this: people sitting around the table, talking to each other eye to eye."