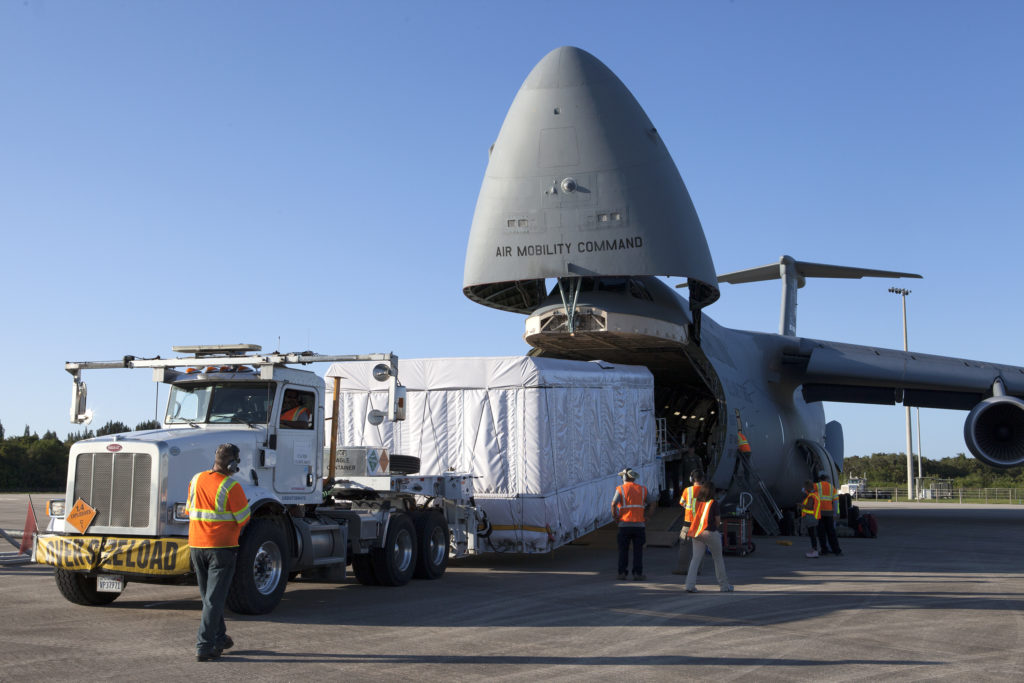 NOAA's GOES-R advanced weather satellite arrived in Florida on Aug. 22 aboard an Air Force C-5 Galaxy aircraft, touching down at the Shuttle Landing Facility at NASA's Kennedy Space Center. GOES-R then was transported to the Astrotech payload processing facility in nearby Titusville, where it was carefully removed from its shipping container, rotated, and placed into a test stand to begin prelaunch processing.
GOES-R will be the first satellite in a series of next-generation NOAA Geostationary Operational Environmental Satellites (GOES), which will also include GOES-S, T, and U. These satellites will provide significant enhancements for weather forecasters at NOAA's National Weather Service, giving them the ability to observe the Western Hemisphere in near-real time. GOES-R will offer three times more spectral channels, four times better resolution, and provide five times faster scans of the Earth compared with current GOES satellites.
The spacecraft is slated to launch aboard a United Launch Alliance Atlas V rocket in November.
Photo credit: NASA/Kim Shiflett